Richard Sprott, APSA
---
January 2020 - Cantharellus cibarius: golden chanterelle
About the Image(s)
Cantharellus cibarius: golden chanterelle.
No processing for this. Just as shot.
Looks good enough to eat!
---
This round's discussion is now closed!
6 comments posted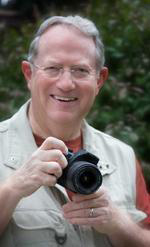 Jerry Hug
I agree a very good image. Not sure about the Chanterelle version if it is eatable. Only you and your wife would know that fact.

Just a little tweak of the bottom right corner with a minus -5 with the brush tool would fix it for me. Jerry &nbsp Posted: 01/01/2020 10:58:24
---
Pamela Hoaglund
It's amazing the different kinds of fungus that can be found and often we walk right by them. Nicely framed to show the environment it is growing in. A good subject for macro photography. &nbsp Posted: 01/09/2020 12:19:50
---
Dave Edwards
Nicely done. I have had zero luck in photographing fungus. Placing the fungus in an angle from corner to corner really increases the quality of the image. &nbsp Posted: 01/10/2020 09:46:11
---
Bob Barley
As the others have mentioned, your angled placement of the fungi really adds to the shot. Nice colors, too. It does look good enough to eat, but I lack the knowledge to tell which fungi are safe! &nbsp Posted: 01/10/2020 19:52:06
---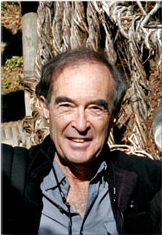 Sol Blechman
The image presents many interesting curves, textures and
tones.Vignetting
, especially in the lower right could work well. Here's a bit of copy lifted from Google regarding edibility.
Chanterelle is the common name of several species of fungi in the genera Cantharellus, Craterellus, Gomphus, and Polyozellus. They are among the most popular of wild edible mushrooms. They are orange,
&nbsp
Posted: 01/13/2020 07:07:02
---
Lynne Royce
I definitely would not eat that mushroom. Beautiful but orange makes look poisonous to this novice. Like how the green from leaves , iron gray tree bark, brown fall leaves and orange of mushroom all combine for interesting, colorful photograph. &nbsp Posted: 01/14/2020 14:51:24
---