Lorna Zaback
---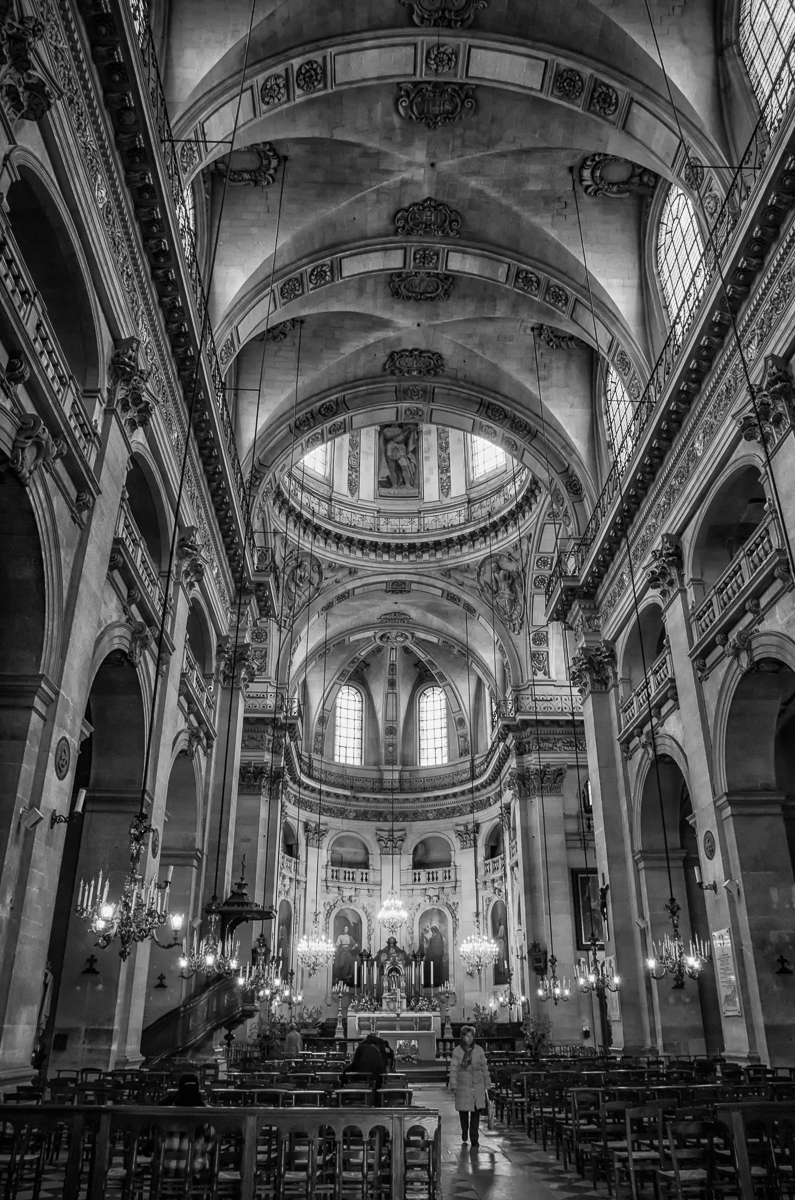 November 2019 - Eglise Saint-Paul Paris
Original
About the Image(s)
Settings: 1/13 sec at f/11 ISO 1600 Nikon D600 with 24 - 120 mm lens at 24mm.
I shot this without flash. A very slow shutter speed had me propping my camera up on a railing at the back to steady it. I loved the warmth of the colour version but find the monochrome draws my eye upward towards the domed ceiling. Feedback would be welcome.


---
This round's discussion is now closed!
8 comments posted
David Price
Welcome to the group Lorna.
Yesterday when I looked at your two images I preferred the colour (the spelling gives you a clue that I am English) version, so I worked on the that. Today I am not too sure but my comments apply to both colour and mono. I like pictures of churches and cathedrals and your image is no exception. You have some great details and tones and I think the lady adds to the picture. If it were mine I would try to correct the verticals although you would loose some of the picture. I would also lighten the foreground. &nbsp
Posted: 11/04/2019 10:26:03
---
Lorna Zaback
Thanks, David, for you helpful comments. (Yes, we do cling to those "u's", don't we?) I do prefer your version with what looks like the lighter foreground. Having shot this at 24 mm, I did do a little vertical correction in post-processing, but felt that, in the end, I lost too much of pews in the foreground, so tried to compromise. And I was happy to have caught that woman walking down the aisle.
I am fairly new to monochrome conversion, so expect to learn a lot being in Group 50. Thanks again...Glad to be here! &nbsp Posted: 11/04/2019 11:14:31
---
Jeffrey Klug
I think you did a nice job of converting to monochrome, it has good detail and contrast. I would lighten up the bottom, I used a graduated filter with a +1 stop and lightened the bottom pews. I also used the transform perspective to straighten out the lines and then cut off some of the ceiling. That adjustment does make it look just a little better, but I don't know if it is that necessary. &nbsp
Posted: 11/09/2019 21:38:59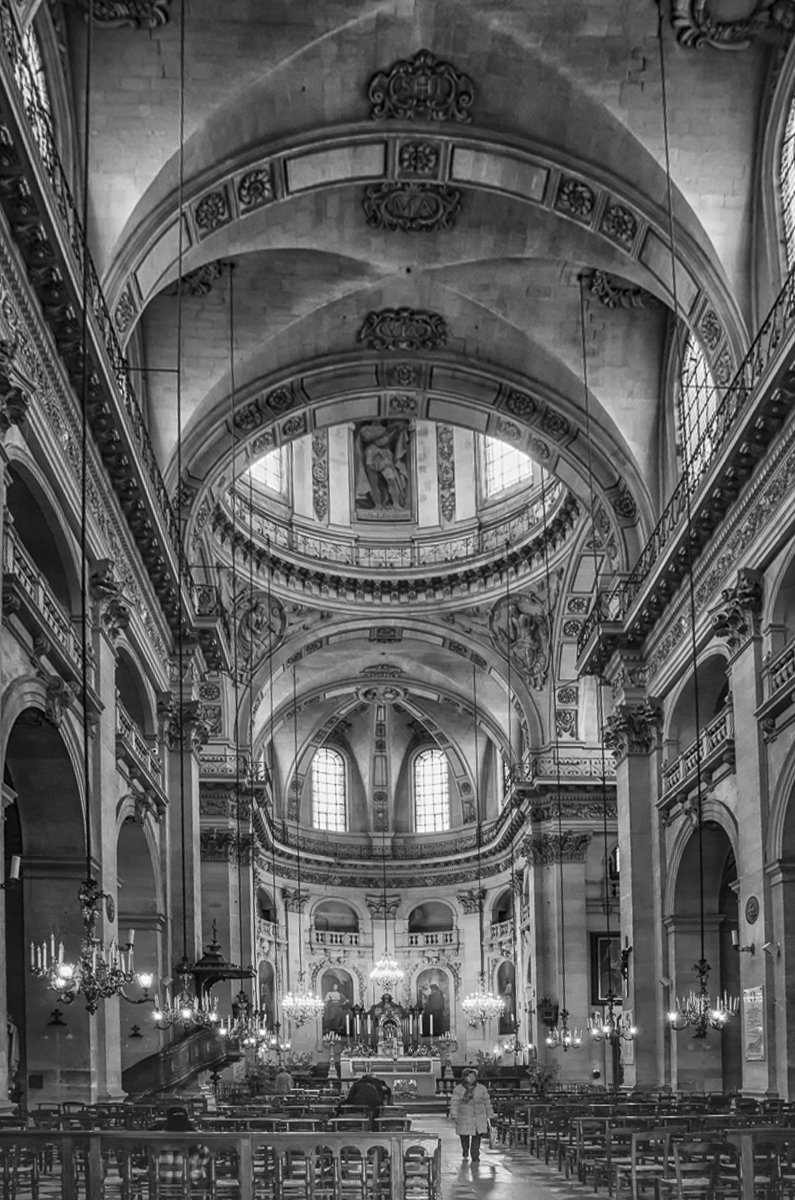 ---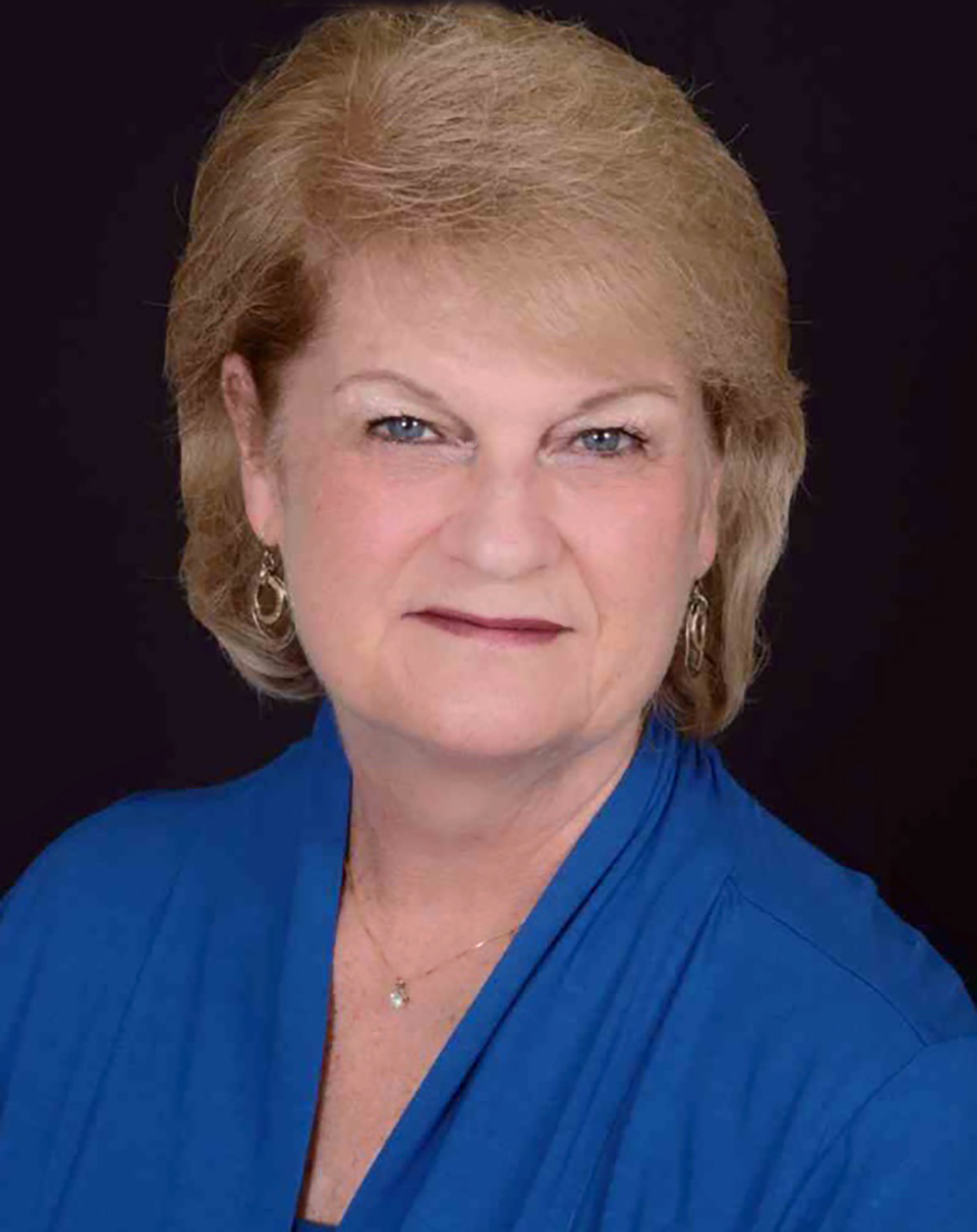 Cindy Lynch
Welcome to our group! This is a wonderful capture of the interior of this cathedral. You achieved remarkable focus without a tripod. Both versions are excellent, but I prefer the color version a little more because of the warmth of the alter. I do like it straightened as David did. For me, architecture shots need straight verticals. You could submit either version into competition and do quite well. &nbsp Posted: 11/10/2019 14:19:26
---
Lorna Zaback
Thank you, Jeffrey and Cindy, for your kind comments and feedback. Yes, I agree about the importance of straight verticals in architectural shots, but I didn't think this one suffered too much from a bit of a skew. I do like your straightened version though, Jeffrey.
I think I will very much enjoy being part of this group - thanks again. &nbsp Posted: 11/10/2019 18:54:32
---
Chuck Carstensen
Welcome. Excellent technique in capture. Same goes for the technical aspects. Personally, I like the original better than the vertical perspective correction. You original makes the ceiling the subject of the picture. Your original is more creative, vibrant and, pictorial in my mind. &nbsp Posted: 11/19/2019 09:40:54
---
Karl Hokanson
Welcome. I have to go with the vertical correction option. And I like both color (not sure if color or travel is a better choice) and monochrome. Person adds to the scale. &nbsp Posted: 11/19/2019 16:52:19
---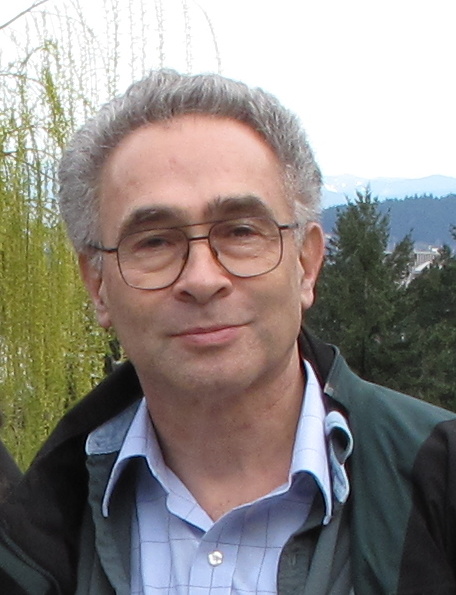 Stephen Levitas

(Group 32)
---