Donald Darling Jr
---
March 2023 - RED SPLASH IN BACK
Original
About the Image(s)
Taken with my D90 and Tamron 70 to 300 zoom - extended out to 300mm. F6.3 at 1/500 second ISO 320.
Description: taken from one of my wifes flower beds. The background flower is what caught my attention. I thought it would be quite interesting as a backf=dop on the subject. There was some wind on that day and I used the shutter speed to freeze motion. I used my zoom lens to compress the subject against the background.
I used Photoshop Elements to process the image. I bumped up the exposure, vibrance and clarity when bringing in the image to the editor. In the editor I cropped, burned a distracting element down in the lower left corner. Then I used the high pass filter for some sharpening. After resizing the image I used unsharp mask for final sharpening.
---
14 comments posted
---
---
---
Tom Buckard
Hi Donald, welcome to our friendly group of excellent photographers. I like your image but I think the red/pink is just too hot. Tried toning it down just a bit. Like the leading line stem coming in from the lower left and the background being out is super. Well done. &nbsp
Posted: 03/02/2023 09:03:08
---
---
---
Paul Jenkins
Nice use of depth of field. I agree with Tom that the red, pink is a bit to hot. &nbsp Posted: 03/02/2023 12:42:26
Donald Darling Jr
Paul - thank you. I agree, the background is too bright and competes with the subject. Really ought to of thought about that in my original processing effort. &nbsp Posted: 03/05/2023 13:33:16
---
---
---
Mary Walsh
Hi Donald, welcome to the group. Your shot of the flower is beautiful. I like the sharpness and all the detail that you captured. I agree that the background is a bit too hot because it distracts from your great shot of the flower. Maybe you can select the flower in Photoshop and invert the mask and then pull the brightness down on the background. &nbsp Posted: 03/02/2023 13:12:29
---
---
---
Donald Darling Jr
Wow! Thank you for your commentary and suggestions. Thank you Mary for some specifics on accomplishing the adjustment. I'm not an accomplished user of Elements. So, trying out masking to make the adjustment is new territory for me!! &nbsp Posted: 03/02/2023 13:44:54
---
---
---
Lloyd Delaney
Great shot, Donald. I really like the crisp focus on the flower and the angle you chose. You will be greatly rewarded as you develop your post production skills. Welcome to the group. &nbsp Posted: 03/03/2023 12:05:57
Donald Darling Jr
Lloyd - thank you for the commentary. I get way more enjoyment on the image capture end that the post processing side. So, my software skills will continue to be slow in development..... &nbsp Posted: 03/05/2023 13:31:35
---
---
---
Jamie Federick
Welcome Donald! Love your photo. I have just started using masking and it works wonders. I agree that the pink is too hot. I also like the leading line of the stem. Nice! &nbsp Posted: 03/04/2023 10:00:51
Donald Darling Jr
Jamie - I've used Photoshop Elements for years and haven't even tried the masking business. I don't imagine it's all that hard. I just need to make time to do some masking efforts!

Thank you for the comments and the suggestion!! &nbsp Posted: 03/05/2023 13:35:56
---
---
---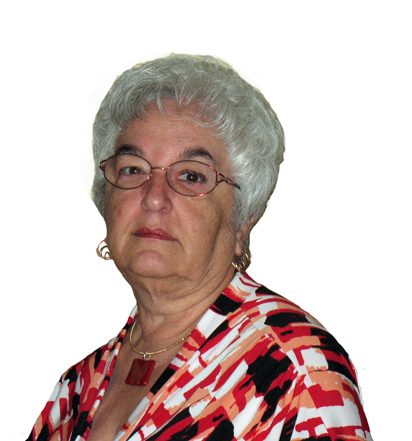 Bev Caine
Don, so happy you have finally joined me. I know that you will find everyone in this group to be more than willing to be of assistance any time and the suggestions are always well meant and helpful. As to elements, I went from CS6 to the subscription. For me it's worth a heck of a lot more than the monthly fee of $ 10. There are so many free tutorials, etc., and unlimited support from Adobe, it has taught me a whole new world of options.
As to this image, the flower is beautiful, but I'm not big fan of the background you chose so, since I started working with flowers in earnest, I've learned a lot about backgrounds and collected a whole library of them. I'm going to include a couple of suggestions here for your thoughts. &nbsp
Posted: 03/05/2023 15:07:07
Donald Darling Jr
Bev - Thank you. For me the photography pleasure is at capture. I get good enjoyment in capturing what's before my eye as it is. I have substituted a background to replace what was present at capture for some images. So, I'm no purist. For this image I was struck by the background possibilities of the flower that was present.
What I should do is effort the suggestions made earlier and make that flower less prominent. I do like the idea of having a library of backgrounds. That would change my perspective on potential candidates for future capture, or I suppose a review of my existing library.......... Hummmmmm!!! &nbsp Posted: 03/06/2023 15:23:33
---
---
---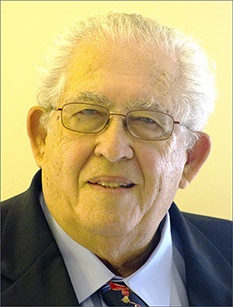 Stuart Caine

(Group 42)
Hi Tom. I like you image, with the soft background colors. It could be toned down a little. I feel that Bev's backgrounds are not soft enough to go with a delicate flower.(that's my opinion. &nbsp Posted: 03/05/2023 16:03:52
---
---
---
Angela Bonner

(Groups 20 & 81)
Great idea very well done. Makes the flower really pop!! &nbsp Posted: 03/05/2023 16:26:03
---
---
---
Please log in to post a comment