Emily Kawasaki
---
February 2021 - THE ROAR OF THE FALLS
About the Image(s)

This image was taken on January 17, 2021 at 2:53 p.m. ET. The photo was taken at Taughannock Falls State Park in Trumansburg, NY. It shows a few rocks at the base of the waterfall in the foreground and Taughannock Falls in the background. The photo was taken with my Sony a5000 and Sony FE 50mm f1.8 Lens. The ISO is 100, the exposure time is 1/320 sec., the f stop is 1.8, and the focal length is 50mm. The Post-processing edits in Lightroom were slight changes to clarity and contrast.
---
This round's discussion is now closed!
16 comments posted
---
---
---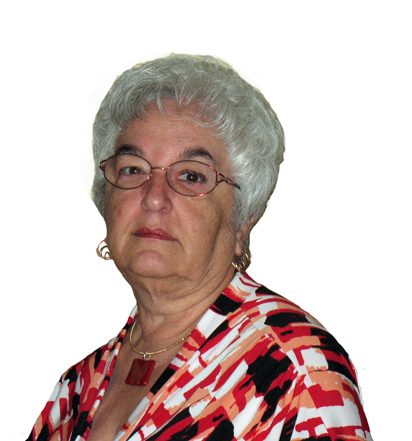 Beverly Caine
Emily, this is a lovely image. However, I'm not sure why you included that wide white border. So, when I opened the image the first thing I did was remove it. Then, while I was working on the image, I opened Topaz Studio 2 and chose their suggested basic improvement option and got this result. Hope you like it. &nbsp
Posted: 02/09/2021 06:23:03
Emily Kawasaki

(Group 96)
Hi Beverly, thanks for catching that. I resize my photos in Canva to ensure that they are the exact required size. So, it think Canva adds the border when an image is resized smaller than the original dimensions. Thanks for cropping it out. The edit also looks great, thank you! &nbsp Posted: 02/09/2021 10:31:45
---
---
---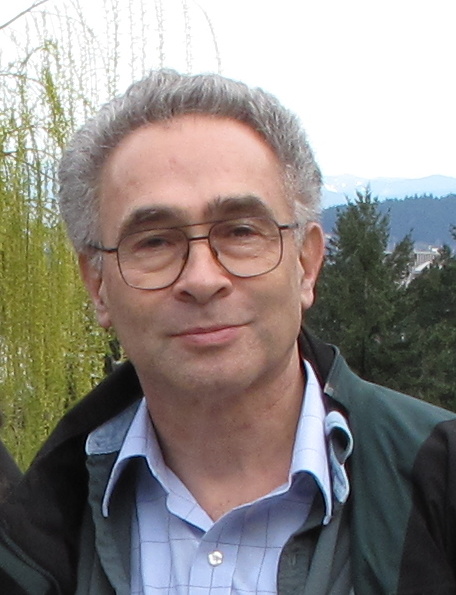 Stephen Levitas

(Group 32)
Hello Emily,
I like your shot and Beverly's edit.
I particularly like, and have learned from, you choice of shutter speed of 1/320 because it shows the increasing speed of fall as the water goes over the top (sharp) and accelerates in its fall to the bottom (blurry). If you were to tell me the height of the falls, I could calculate for you the size of the blur at the bottom. &nbsp Posted: 02/09/2021 16:29:35
Emily Kawasaki

(Group 96)
Hi Stephen, thank you. That's very cool! The height of the falls is 215 feet (it's 33 feet higher than Niagara Falls). I'm very curious to know the size of the blur, thanks! &nbsp Posted: 02/09/2021 18:39:35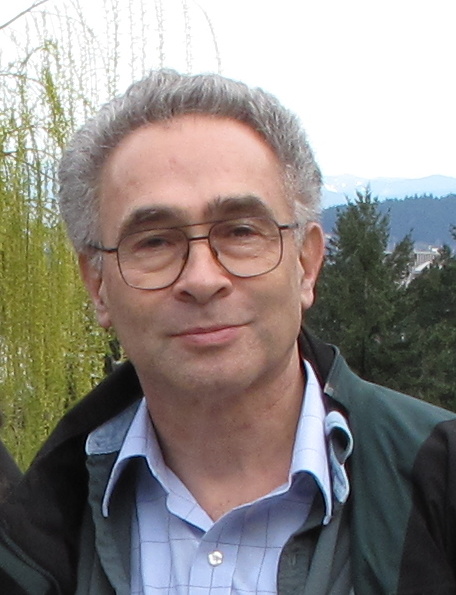 Stephen Levitas

(Group 32)
I went back to my high school physics class for the formula for distance = 1/2 * a * time-squared. The distance was 215 feet and a (acceleration) is the acceleration of gravity = 32ft/sec/sec. Solving for time gives
3.66
seconds for the water to fall 215 feet. Then velocity = a * time gives the velocity at the bottom of the falls of 117ft/sec. Finally, using distance = velocity * time, the result is in 1/320 of a second, the moving water at the bottom of the falls is travelling .36 feet in 1/320 second. Someone correct me if I got this wrong.
Empirically, you don't need any of this because you got it right to show the water both sharp at the top and blurred at the bottom, and it looks great. But it was fun for me to go back to high school. &nbsp
Posted: 02/09/2021 21:00:30
Mary Walsh
Stephen,
I had fun following all your calculations. I was wondering how to know what shutter speed to use to get just the right combination of sharpness and blur in a situation like this.
Thanks,
Mary Walsh &nbsp Posted: 02/13/2021 14:56:14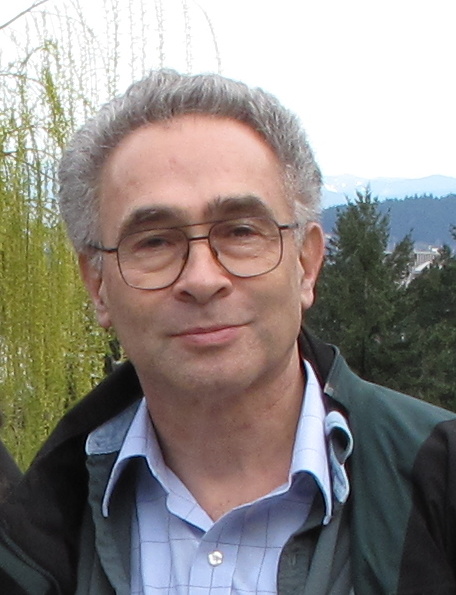 Stephen Levitas

(Group 32)
Hi Mary,
Emily has already empirically determined your answer for this great shot of a 215-foot waterfall. She used 1/320 to get this great shot. Since the acceleration of gravity is the same anywhere in the world, 1/320 will do just fine for any 215-foot waterfall, as long as you like Emily's result.
Myself, I would not bother with calculations, but just take several shot at various shutter speeds, say 1/60, 1/100, 1/200, etc.
But if you want to backtrack over the math, use the degree of blur you want (it was .36 ft. in this case) and the height of the next waterfall you are working with, and solve for the shutter speed. If your waterfall is 30 feet, I suspect you would not want .36 ft. of blur, but perhaps more like .1 ft. of blur. So either do it empirically or try some calculations for fun. Good luck. &nbsp Posted: 02/13/2021 17:06:31
Mary Walsh
Thanks Stephen. I wasn't sure if there was some "rule of thumb". Will try multiple speeds as you suggest. &nbsp Posted: 02/13/2021 18:21:39
---
---
---
Mary Walsh
Hi Emily,
Pretty image, but makes me shiver thinking about it. You must have been freezing hiking around in January. I like Bev's edit removing the white sides, but I don't like the rocks in the edit as much as the original. They look a little "over sharpened" to me. Maybe somewhere between your original and the edited version would be good. &nbsp Posted: 02/13/2021 14:53:37
Emily Kawasaki

(Group 96)
---
---
---
Margaret Sprott
Now I know why I hated physics and did not earn my usual A but I am impressed with Steve's calculations and the explanation - just don't ask me to do it. I love your image (without the white side borders) and would not have done anything else. Great shot. &nbsp Posted: 02/17/2021 19:55:25
Emily Kawasaki

(Group 96)
Thank you Margaret, the intersection of art and physics is pretty amazing to consider! &nbsp Posted: 02/18/2021 06:11:39
---
---
---
Lloyd Delaney
I also like the choice of shutter speed and way this is cropped (after the border is gone). I like what Beverly did and I think that somewhere in between her sharpness and your version would work best for me. Great shot! &nbsp Posted: 02/17/2021 21:56:17
Emily Kawasaki

(Group 96)
Thank you Lloyd, now that I know this shutter speed works well for this setting, I'll definitely get some other shots from different views. &nbsp Posted: 02/18/2021 06:13:47
---
---
---
Jean Armstrong
I hated physics,art and physics is pretty amazing to consider.don't ask me to do it either. I love the image, my favorite images seem to include water. leave off the border is good advise. &nbsp Posted: 02/20/2021 18:22:29
---
---
---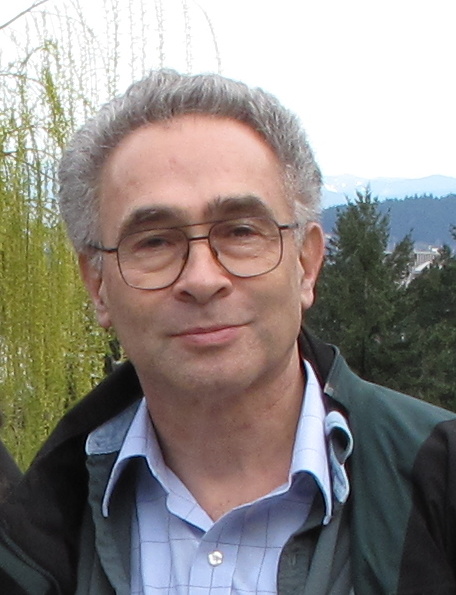 Stephen Levitas

(Group 32)
I would just like to advocate for ALL areas of knowledge--they are your gateways to understanding and experiencing the real world around you and the world of thought within you. I know physics seemed hard for many of you, but it gives us simple things like levers, and complex things like the understanding of the size of the universe. Math gave us the numeral zero, without which we could not write down "307." I love literature and drama, especially Shakespeare, who coined 422 new words, like "bump" and "baseless." I encourage everyone to be Renaissance people and expand your knowledge in all directions. &nbsp Posted: 02/24/2021 22:25:00
---
---
---