Emily Kawasaki
---
June 2020 - THE FORGOTTEN FUTURE
About the Image(s)
This image was taken on MAY 24, 2020 at 12:51pm ET. The photo shows the New York State Pavilion, with the Tent of Tomorrow in the foreground and the Observation Towers in the background. The location is the 1964 New York World's Fair at Flushing Meadows-Corona Park in Queens, NY.

The photo was taken on my SONY ILCE-5000 camera. The ISO is 160, the exposure time is1/25 of a second, the f stop is 5.6, and the focal length is 16.

Post-processing in Polarr Photo Editor with adjustments to the dehaze, exposure, brightness, highlights, and clarity.
---
This round's discussion is now closed!
5 comments posted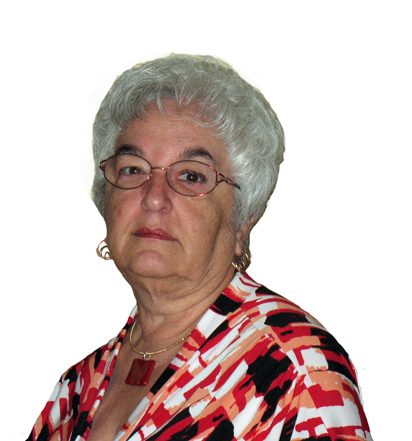 Beverly Caine
This is a well done image. However, to my eye, the supports on either side of the building seem to be leaning in toward the center a bit which makes me wonder if it was shot with a wide angle lens. You could attempt straightening it in photoshop. &nbsp Posted: 06/09/2020 05:42:04
---
Margaret Sprott
Interesting image and I'm wondering if the place was closed for the lock-down or if it's always closed. I know nothing about Polarr Photo Editor but in Lightroom I probably would have played around with Transform to see if I could get the supports to be a little straighter. I'm not sure it would work but I've been amazed at what I can do with that. The only other things I wish is that the clouds were not that heavy but you can't have everything. &nbsp Posted: 06/09/2020 07:59:42
---
Emily Kawasaki
Thank you both for your suggestions. The photo editor I use does have a Transform feature, so I will have to play with that a bit. The lens was actually my standard lens (SONY 16-50mm OSS Lens). However, I think my positioning when taking the photo, in order to get all the architectural features in the shot, may have created the wide-angle lens effect.
The Pavilion has been shut down since 1965 and was never re-opened after the New York World's Fair shut down. But you can still view the exterior and interior, albeit through the closed metal gates covering the side entrances. &nbsp Posted: 06/10/2020 13:21:30
---
W. Neil Jones
My first impression is that the building has many exciting features to explore with a camera in hand. The crisp lines of the building call out for a sharp image. However, your photo looks a little fuzzy to me.
If you took the picture using a handheld camera, consider pushing your ISO up to increase your shutter speed. It is difficult to get a sharp photo at 1/25 sec, without a tripod. Also, consider the point of focus. By using a 16mm focal length and an aperture of 5.6, you should achieve a sharp photo of the building by finding a focus point around 10 ft. in front of the camera.


&nbsp Posted: 06/11/2020 12:23:53
Emily Kawasaki
Thanks, these are great tips that I will definitely use next time I am out and about. I agree, not having my tripod handy made for a less-than-crisp image. So, that's the key thing for me to remember to bring next time. &nbsp Posted: 06/19/2020 16:05:27
---