Member Bios
Group Admin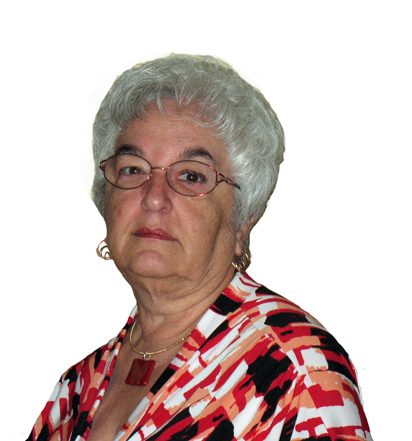 Beverly Caine
I began my interest in photography about 1977 when we were planning a trip to Europe and I threatened my husband, telling him if he fell over another bench while taking pictures I would leave him there. He suggested I take a course. I did, After my first course, I submitted a photo I took in Madeira to a local contest and took first place winning a week in Mexico, and the rest is history.

I am a semi-retired travel agent, living in Boynton Beach, FL., and my love of travel offers me many opportunities to enjoy my photography hobby. I also enjoy photographing people and flowers.
---
---
---
Valerie Fall
I have always enjoyed taking photographs but began to pursue it seriously after I retired 12 years ago. I
live part-time in California and Arizona and particularly enjoy landscape photography. I also enjoy
photographing wildlife, flowers and my favorite subject, my granddaughter. I am a member of the Sun
City West AZ Photography Club and am always looking for ways to improve my photography. I
appreciate this opportunity to be part of PSA and learn from its members.
---
---
---
Margaret Sprott, APSA
My husband is an avid photographer. About 30 years ago I took it up in self-defense and now we both love it. We also love to travel which we are free to do now that we are both retired. I became very active in the NIH (National Institutes of Health) Camera Club in Bethesda, MD and one of our members suggested that I enter our newsletter in the PSA Newsletter Contest. That led to getting more active in PSA and I have just ended my term as VP for Publications. Now I think I will have more time to pursue photography and learn a lot more which is why I joined a Digital Dialogue group.
---
---
---
Jamie Federick
I am originally from Laurel,Mississippi but for the past 14 years have lived in Hot Springs Village, AR via Dallas, TX.

When I was no more than 6 years old, I had a small Brownie Instamatic camera. I loved arranging my dolls and taking photos of them. I really can never remember a time that I did not have the use of a camera. I have joked that through my photography I can remember my life.

I have always loved to create and took many art lessons through school. When I realized my talents were better utilized through photography instead of painting, I invested in much better equipment and joined the Camera Club to pursue my passion.

Composition of images has always intrigued me, and it seems that I am looking at the world through those eyes. I tend to lean toward architecture, shapes, textures and love to do macro work. Even though I love to photograph nature, flowers, sunsets, family events and my pet, my work largely encompasses doorways, buildings, and interesting people. I am constantly learning more about lighting, camera settings and post processing in Lightroom. I shoot with a Canon T6i.

I have enjoyed using some of the artistic enhancements in post processing that make my work have an artistic flair. We certainly cannot improve on God's beauty, but it is a challenge to bring it into a frame, so others can enjoy my personal photographic expression.
---
---
---
Sean Sullivan
Photography has been something I've had a keen interest in since I was young. My brother got me into developing black and white images when I was about 10 years old and I fell in love. I would spend hours in the darkroom experimenting and working on my images. Alas, once I graduated high school I no longer had access to a darkroom and that part of my passion went unfulfilled. Eventually my photography, like many, became nothing but a series of holiday and family snapshots developed at the local drug store. Then along came digital photography. After a series of cheap point and shoots I purchased my first consumer DSLR (Nikon D70) and a couple lenses. This was about 2006. I haven't slowed down since. I have delved into my creative side, tried my hand as weddings (not exactly my passion) and other event photography. I love doing portraits and model shooting, but, my biggest passion of late has been street photography. I am working hard to get over my anxiety of taking photographs of people on the street. I continue to hone my craft as a member of the Schenectady Photographic society where I hold multiple positions from Projected Image chair, Annual Report editor, webmaster, and PSA Coordinator. I have also recently become the director of the PSA Interclub Photojournalism competition. One thing I've learned is that you can never learn enough about photography
---
---
---
Yun Thwaits
I started taking photos using a cellphone a year and a half ago. I am new to camera photography, bought a Cannon 5D Mark IV in last May. I'm now studying photography via various means, such as YouTube, online, instruction books, etc. I really like to take the opportunity of being a member of PSA and look forward learning from our group.
---
---
---
W. Neil Jones
My interest in photography started when I purchased my first film camera in 1980. New to photography, I became very passionate about developing my skills and shot as much film as I could afford and printed my own work. But, as more time was allocated to my family and professional career, there was less time for serious picture taking. Reluctantly, I boxed up my darkroom and camera gear and purchased a series of point and shoot cameras for family and travel photos. This strategy served me well for the next 15 years as our family traveled extensively and lived in New Jersey, Florida and Arkansas. After retiring from the pharmaceutical industry and running a non-profit, I decided it was time to finally unbox and sell my old equipment and immerse myself into digital photography.

With an interest in gardening, sailing and hiking, most of my photographic work has centered on garden photography, landscapes and travel. I am a member of the Arkansas Outdoor Photography Club, the Arkansas Arts Center and have taken photography classes at the University of Arkansas at Little Rock.