Member Bios
Group Admin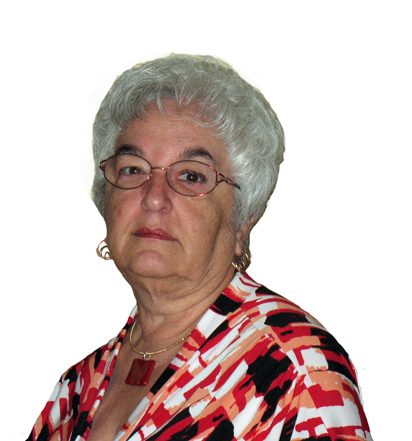 Beverly Caine
I began my interest in photography about 1977 when we were planning a trip to Europe and I threatened my husband, telling him if he fell over another bench while taking pictures I would leave him there. He suggested I take a course. I did, After my first course, I submitted a photo I took in Madeira to a local contest and took first place winning a week in Mexico, and the rest is history.
<br />
<br />I am a semi-retired travel agent, living in Boynton Beach, FL., and my love of travel offers me many opportunities to enjoy my photography hobby. I also enjoy photographing people and flowers.
---
---
---
Emily Kawasaki
My name is Emily Kawasaki. I am based in Brooklyn, NYC. My main hobby (and secret talent) is photography, primarily landscape, architectural and stock photography.

In 2005, while living in Japan, my friends introduced me to the Holga camera and the beauty of light-leaks and experimental photo methods. My photographic interests and experience soon expanded into 35mm film photography and a growing collection of film cameras (flea markets finds include Minolta, Konica, Canon, Yashica, Nikon). My photographic focus has always been to highlight landscapes, scenes and cultural artifacts that are often taken for granted and/or overlooked.

In 2013, I started shifted into digital photography, starting out with my mobile phone. Since 2016, I have been primarily working with my Sony a5000 and a variety of lenses.
You can see my work on: My photos on EyeEm
---
---
---
Margaret Sprott, APSA
My husband is an avid photographer. About 30 years ago I took it up in self-defense and now we both love it. We also love to travel which we are free to do now that we are both retired. I became very active in the NIH (National Institutes of Health) Camera Club in Bethesda, MD and one of our members suggested that I enter our newsletter in the PSA Newsletter Contest. That led to getting more active in PSA and I have just ended my term as VP for Publications. Now I think I will have more time to pursue photography and learn a lot more which is why I joined a Digital Dialogue group.
---
---
---
Jamie Federick
I am originally from Laurel,Mississippi but for the past 14 years have lived in Hot Springs Village, AR via Dallas, TX.

When I was no more than 6 years old, I had a small Brownie Instamatic camera. I loved arranging my dolls and taking photos of them. I really can never remember a time that I did not have the use of a camera. I have joked that through my photography I can remember my life.

I have always loved to create and took many art lessons through school. When I realized my talents were better utilized through photography instead of painting, I invested in much better equipment and joined the Camera Club to pursue my passion.

Composition of images has always intrigued me, and it seems that I am looking at the world through those eyes. I tend to lean toward architecture, shapes, textures and love to do macro work. Even though I love to photograph nature, flowers, sunsets, family events and my pet, my work largely encompasses doorways, buildings, and interesting people. I am constantly learning more about lighting, camera settings and post processing in Lightroom. I shoot with a Canon T6i.

I have enjoyed using some of the artistic enhancements in post processing that make my work have an artistic flair. We certainly cannot improve on God's beauty, but it is a challenge to bring it into a frame, so others can enjoy my personal photographic expression.
---
---
---
Mary Walsh


For more than a decade I helped my husband with his photography hobby. We traveled to all the national parks and to many places around the world. I was able to point out many potential shots that turned out well and I helped with the camera and lenses. I learned some things by helping, but had never been behind the lens. After my husband died a couple years ago, I had to decide whether to learn how to use the equipment or to sell it. I have studied and read a lot and taken several classes, but I still struggle with getting the settings right, and which lens is the best for a given situation. I'm hoping to learn more from being a member of the group.
---
---
---
Jean Armstrong
I am an amateur Photographer. I have belonged to some local clubs over the last couple of years. "All About Photography" and "Camera Totin Days" I recently purchased a used Nikon 7100. I have struggled to learn the triangle, Learning about what lens to use. I have take a lot of on line course's, But I am a hands on learner, for me to read instructions, verses hands on is night and day. I love creating pictures and transforming them into Greeting Cards and gifts for my friends. I have not tried selling my work, I think I am not confident in my ability at this time. I want to learn and have photographers to give me constructive criticism . I am a window for 5 years have 2 sons and 4 grand-kids. I work part time at a storage Facility near my home. I am a Christian and very involved with my local church. I look forward to many good times with my new photography club "PSA"
---
---
---
Lloyd Delaney
Hello there! I have a broad range of photographic interests. One might say I'm a butterfly flitting from subject to subject. For a long time I thought it was about the equipment and I've come to realize that it's more about the story.. Now I am working to tell a good one.

I welcome feedback and learning about how my images touch others