Adrian Binney, LRPS
---
November 2020 - Grand Tetons in Autumn
Original
About the Image(s)
This was taken in October 2010 and I have used the colour version here many times over the years, but only converted a copy of it to B&W a month ago. I am not stating that this is better than the colour version, but would welcome comments whether it works as a B&W as the eye sees different things!

Taken with Canon 7D mki with 24-105 L series lens at 28mm - 0.3 secs f13, ISO200 with tripod.

Most of you will know where this was taken and have probably put your tripod legs where mine were! One aspect I have always liked of this shot is the position of the two people - normally landscapes like this shouldn't have people in it (so the argument goes) but these two are tine, but add scene when seen.

Conversion to B&W was in Lightroom - focussing on the mountains to add texture/clarity to take the eye there…...plus Topaz A1 Sharpen. I didn't want to add to much contrast there so it looks 'real', but others may conclude i have under done this.
---
This round's discussion is now closed!
8 comments posted
---
---
---
Jack Florence Jr
Familiar, indeed, Adrian, having taken this shot just last year. I enjoy seeing it at another time of year, and you have lovely reflections here.

Per your last sentence, yes, I think you have under done the contrast. There is some nice contrast in the foreground, but the mountains, the crown jewel as it were, are still distinctly hazy. Some might say this haze is a natural way of conveying distance, depth of field, but I think this could be improved by increasing contrast both in the sky, and in the mountains themselves. &nbsp Posted: 11/03/2020 15:33:44
Adrian Binney
Jack Florence Jr
Yes, Adrian, I think this is much improved. &nbsp Posted: 11/08/2020 12:55:28
---
---
---
Albert Zabin
This is one my favorite places in the world. Your color version treats it very well. The sunlight on the mountainsbrings the eye to them. In B&W, I think they should get more contrast. One nit picking point In the lower left on the bottom edge there are a few little brances, whichweaken the leading line of the vegetation along the river bank. &nbsp Posted: 11/12/2020 16:56:06
---
---
---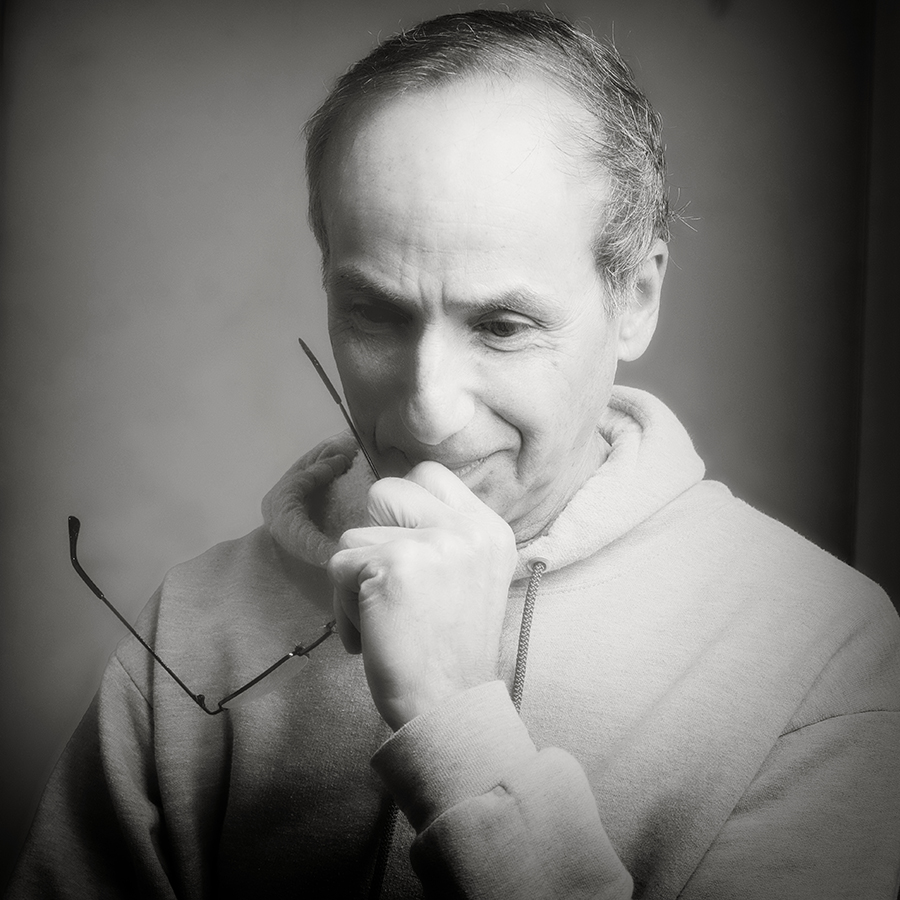 Lance Lewin

(Groups 83 & 87)
Really is a beautiful Landscape, Adrian.

Well balanced composition that used post-production editing intelligently. Well done. &nbsp Posted: 11/18/2020 09:30:40
---
---
---
John Erve
Adrian, A nice composition and I can imagine paddling up the river towards the mountains. The color version seems to have a greater sense of depth as there is greater separation between the sunlit trees and the distant mountains that is lost in the BW version. Maybe increasing the contrast could help so that the mountains are less washed out? I just saw your reworked image and think that is a great improvement.
Thanks for sharing this image. &nbsp Posted: 11/21/2020 12:21:19
---
---
---
Ed Ford
Adrian - gotta love Oxbow Bend. This is a classic shot and to my eye you processed it really well. I took a similar shot and kept the mountains darker with more contrast. I like your version better. I especially like the more ephemeral feel of the mountains and sky in your version. To my eye both the sky and the mirror like reflection make this a very interesting shot of the Tetons and particularly this section.

You have stepped away from the approach I usually see, and to me it worked very nicely.

Thanks very much for sharing it with us. &nbsp Posted: 11/21/2020 17:49:28
---
---
---
Jen Carrick
Adrien, I love the golden trees in your color original. You were there at the perfect time. I was prepared to be disappointed by the B and W version! I do, however, like your reworked version very much. It has a feel of times past. Thanks for sharing. &nbsp Posted: 11/23/2020 18:11:34
---
---
---