Jack Florence Jr
---
November 2020 - Sand Dunes
Original
About the Image(s)
I recently made another trip to Death Valley and found that October was a good time to go, much fewer people which means fewer footprints. But it was a bit warm heading out in the afternoon for sunset light!
I liked the simplicity of the shapes and patterns in this color image, but found the light accents provided by the Silver fx black and white rendition took it to another level, hopefully.
---
This round's discussion is now closed!
6 comments posted
---
---
---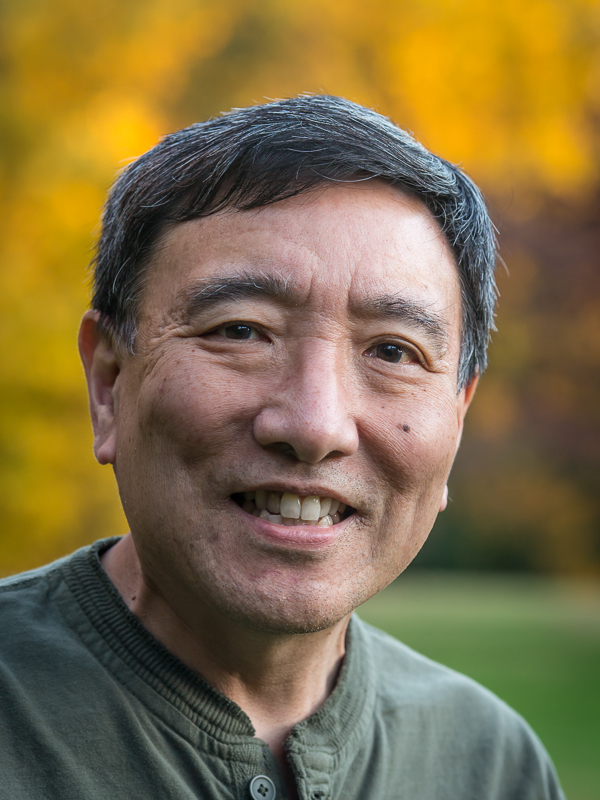 David Terao

(Group 45)
I like your B&W conversion. It especially brings out the contrast in the background ripples. And, you captured the curves of the dunes beautifully. &nbsp Posted: 11/03/2020 17:23:01
---
---
---
John Erve
Jack,
The composition works well with the leading line of the dune coming from the left into the center. I like all the textures and patterns throughout the image and it has a very calming feeling. I also prefer the BW as it helps to bring out the patterns in the sand. My only critique is that the sand which is lit by the sun, has lost some detail and the fact that it is in the center of the image attracts my attention. For me, having more detail here would bring it to the next level. Still a wonderful image. Thanks for sharing it.
&nbsp Posted: 11/21/2020 12:18:53
---
---
---
Ed Ford
This is an interesting study in pattern and texture. In contrast to the other two comments I tend to like the color version better more of the actual texture of the sand shows in that version. Plus, though it is color, it is monochromatic in that it is only one color - much like a Sepia toned image.
Based upon my thoughts about the color version as opposed to B&W I tried to experiment with it in PS 2021, Camera Raw filter. I attempted to bring more detail out of the very bright portion and more texture from the sand itself. What do you think? &nbsp
Posted: 11/21/2020 17:16:23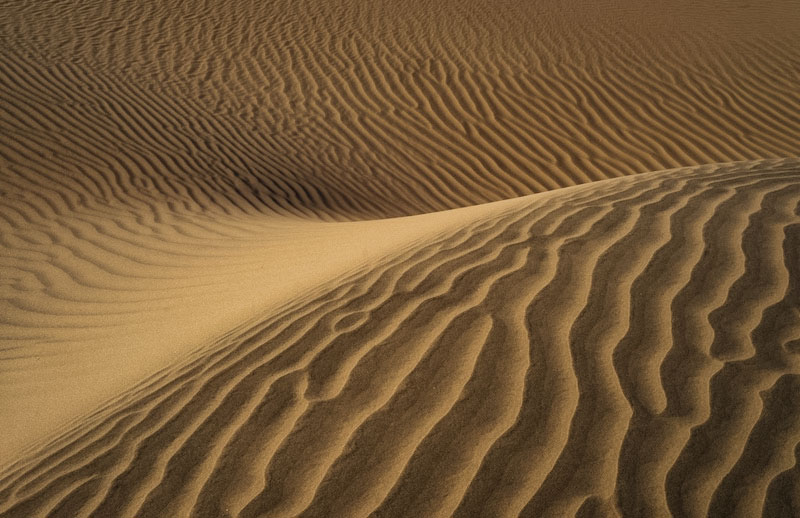 ---
---
---
Jack Florence Jr
Yes, Ed, you were able to bring more detail out, and good point about it still being monochromatic, very nice. I will go back to the raw file and I should be able to bring more detail out, will give it a try. &nbsp Posted: 11/21/2020 18:40:29
---
---
---
Jen Carrick
This is a lovely study of line and texture, Jack. You caught the evening light beautifully. Thanks for a restful image &nbsp Posted: 11/24/2020 14:19:53
---
---
---
Adrian Binney
Jack - lucky being able to revisit Death Valley: even when very hot!

The curve you have primarily concentrated on is fabulous and the ripples and detail is great. But as said, the very bright centre area grabs the attention with no or little detail visible. Probably a case where HDR at time of capture is needed as the extremes from bright to dark is quite extreme.

I also like Ed's colour version, a case of having two images for the price of one! &nbsp Posted: 11/28/2020 12:31:47
---
---
---