Don Crow
---
September 2020 - Maroon Bells
About the Image(s)
This shot was taken back in September of 2004 but I had always worked with it in color.
It was our first visit to Maroon Bells where we found about 50 other photographers with tripods. I have been there many times since and never found the conditions as spectacular as that morning.
I was shooting with an 8 megapixel Nikon Coolpix E8700 (point and shoot).
f/5.1 at 1/250 sec, ISO 50. Processed in Photoshop, Topaz DeNoise AI, Topaz Sharpen AI and Luminar 4.
---
5 comments posted
---
---
---
Ed Ford
Don, I love this image - everything about the image, especially the sense of symmetry created by the reflection of the lake at the shoreline. The clouds wrapped around the peaks along with the over all reflection of the mountains in the lake, and the reflection itself. The border is also a really nice touch giving (to my eye) a sense of depth to the presentation of the image.

As I look at the image I get a great sense of wonder and peace - wishing I was there to witness the moment you captured in the image.

To my eye a really wonderful capture of a moment in time. Thank you for sharing it with us Don. &nbsp Posted: 09/04/2020 23:04:16
---
---
---
Jack Florence Jr
Yes, the clouds wrapping around the peak really make this as Ed points out. In fact, a square crop might even improve, by focusing more attention on the peak. I don't find the reflection quite as compelling. Either way, very nice Don. &nbsp Posted: 09/05/2020 18:27:04
---
---
---
John Erve
Don, For me the shape of the mountain reminds me of the Matterhorn and the clouds lend to a sense of majesty. On account of the reflections being so clear, it adds to my feeling that the water must have been very still. I think the frame works well. My only thought is whether it is better to have the snow-capped mountain reflections on the bottom of the image cropped or not? It is something that you might consider. Thanks for sharing this. &nbsp Posted: 09/05/2020 20:01:54
---
---
---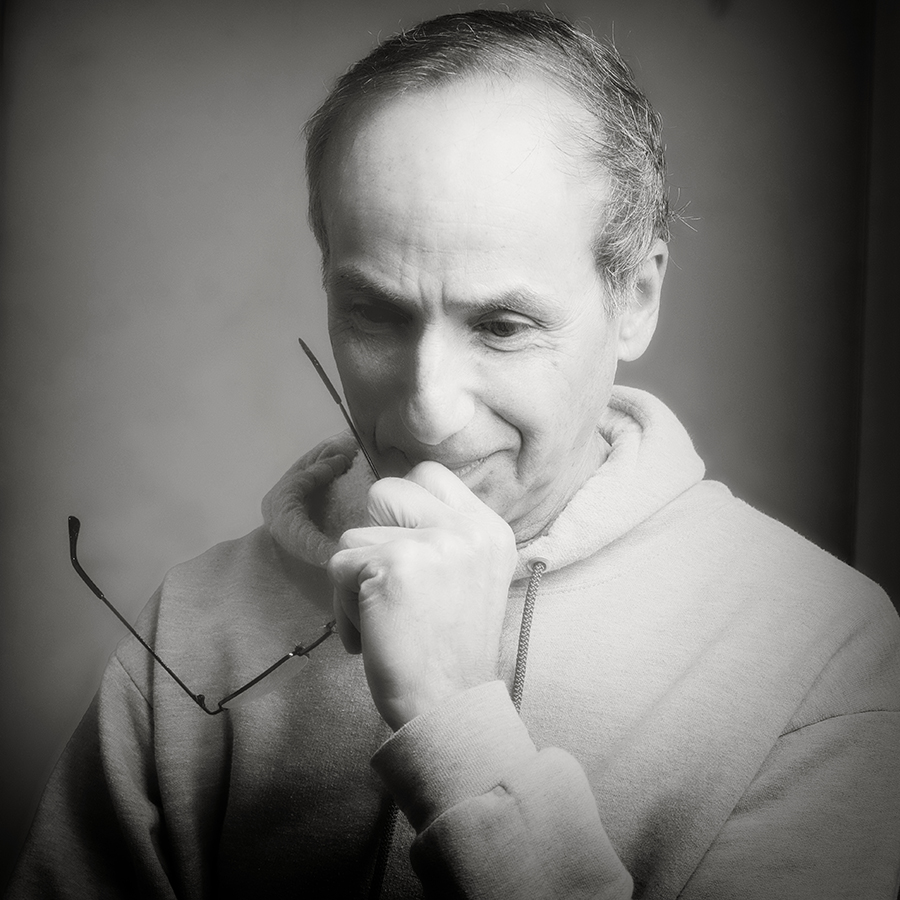 Lance Lewin

(Groups 83 & 87)
Good day, Don.

Beautiful scene! And frankly, I really like the portrait crop. The only caveat, in my opinion, is the entire scene is distracting.

I am not sure if its the heavy contrast or too much post-production alternations that has me forcing myself to find and enjoy the different shapes, lines shadow and light we see here: the composition seems too busy. Perhaps this how it is presented on my monitor and a printed version would reveal a more authentic aesthetic.
&nbsp Posted: 09/09/2020 07:23:12
---
---
---
Jen Carrick
Don, your image is stunning and it is amazing this was taken 2004. It is always fun to mine the archives with all the up to date software, I find. I think I do find it stronger without the reflection, but this is subjective. Many thanks
&nbsp Posted: 09/14/2020 17:24:31
---
---
---
Please log in to post a comment