Phyllis Peterson
---
February 2021 - Mining Days are Done
Original
About the Image(s)
Photo was taken at the Ashcroft Mining Village in Ashcroft, Colorado. This is an old village centered around mining, mostly silver.
I edited the photo in Lightroom, setting black and white point and adjusting the colors to replicate the colors and light on that day.
Camera Nikon D700 and Nikor lens 24-70 mm. With setting 1/50 sec, f/11, ISO 200 at 27mm.

---
This round's discussion is now closed!
10 comments posted
---
---
---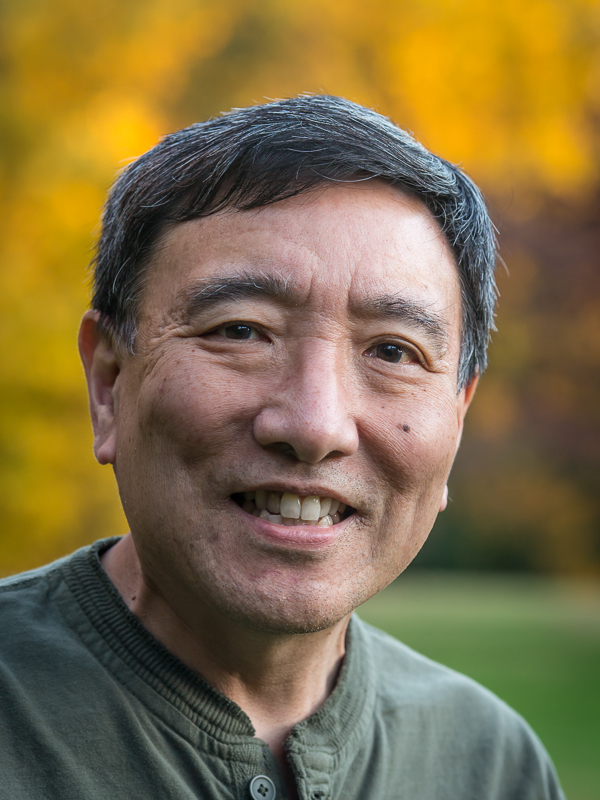 David Terao
It always amazes me when I see images of old shacks in the middle of nowhere, that people actually lived in them at one time. I like the composition with the shack offset to the right and the mountains in the background on the left. I might prefer to de-saturate the image rather than add saturation to give the image more of a dusty, deserted feel to it. I took a stab at it and added some constrast, but it might not suit your taste. &nbsp
Posted: 02/01/2021 19:44:52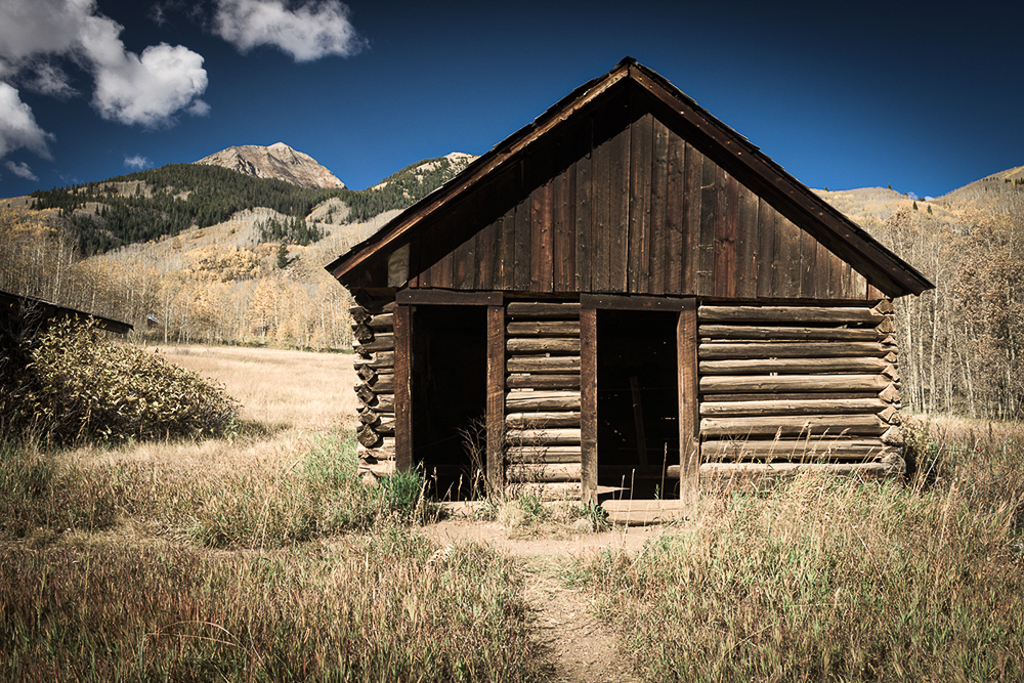 Phyllis Peterson
David,
The desaturation of the image is interesting. The contrasts in the left part of the image stand out and I notice the repeating triangles. Great suggestion! &nbsp Posted: 02/03/2021 13:55:32
---
---
---
Don MacKenzie
I can see why the cabin lasted so long! The subject sure stands out from the background. But I also see two options that might have been possible--get closer or much farther away. Closer to more fully appreciate the cabin detail or farther away so we see much more landscape and thereby understand more of the context. &nbsp Posted: 02/02/2021 10:02:52
Phyllis Peterson
Interesting idea to get closer. I did think about that but didn't take a close-up shot. Next time. &nbsp Posted: 02/03/2021 14:08:27
---
---
---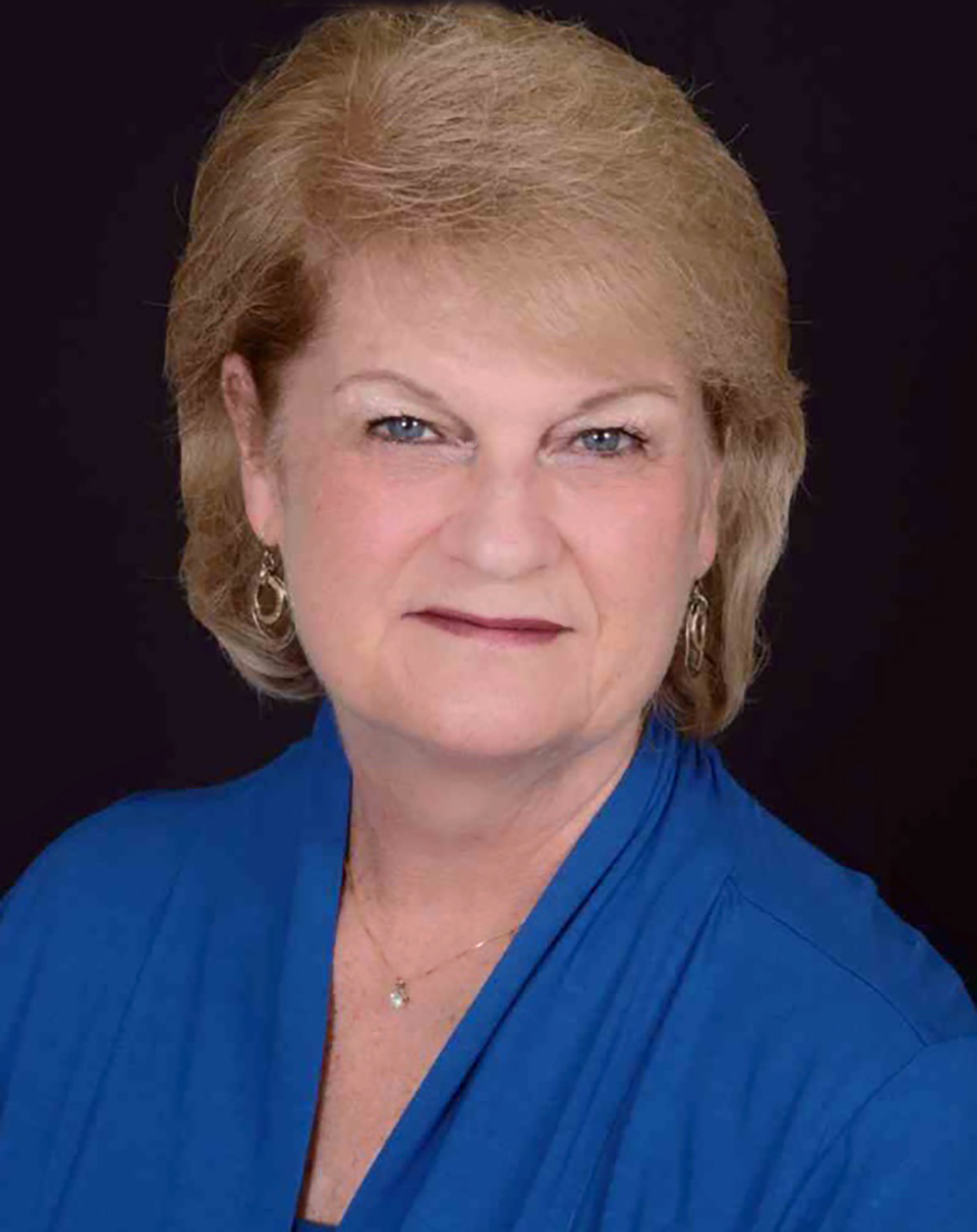 Cindy Lynch
You have nice focus and a pleasing composition with the cabin slightly off-center. I also like the path leading to the cabin which guides my eye to your subject. For me, it is a bit static with the head-on approach to photographing the subject. I am also often guilty of that and have been forcing myself to pull back and get more of the scene and from different angles. I wonder how the cabin would have looked if taken at an angle and from a lower viewpoint. &nbsp Posted: 02/02/2021 10:46:45
Phyllis Peterson
Cindy,

I did take other building of the same area from low angles and far-away shots. I'll have to think of taking more than one angle on a building next time. Thanks. &nbsp Posted: 02/03/2021 14:10:24
---
---
---
Charlie Yang
First, a great post-proc from a well composed landscape image, bring out the contrasts on the left and highlighted the yellow flora on the hill.
Also, lively comments from David, Don, I'd keep that in mind in that not only observe the scene from different angels, AND from up close and back away, which I didn't do. Thank you all. &nbsp Posted: 02/05/2021 10:08:00
---
---
---
Ray Henrikson
This image needs something. Maybe someone in the doorway(s), either prominently or a figure further back in the room. Or, gear dumped on the ground outside. A shadowy figure just barely visible inside would add a bit of mystery. &nbsp Posted: 02/10/2021 15:53:30
Phyllis Peterson
Thanks for the suggestion. I might try a composite image with someone or something in the doorway. &nbsp Posted: 02/17/2021 07:04:45
---
---
---
Bai Chuang Shyu
I like the composition of the cabin, mountain hill and the perspectives. The wooden cabin located in the middle of a wild field leaves some imagination of the good old mining time. &nbsp Posted: 02/28/2021 06:01:21
---
---
---