Phyllis Peterson
---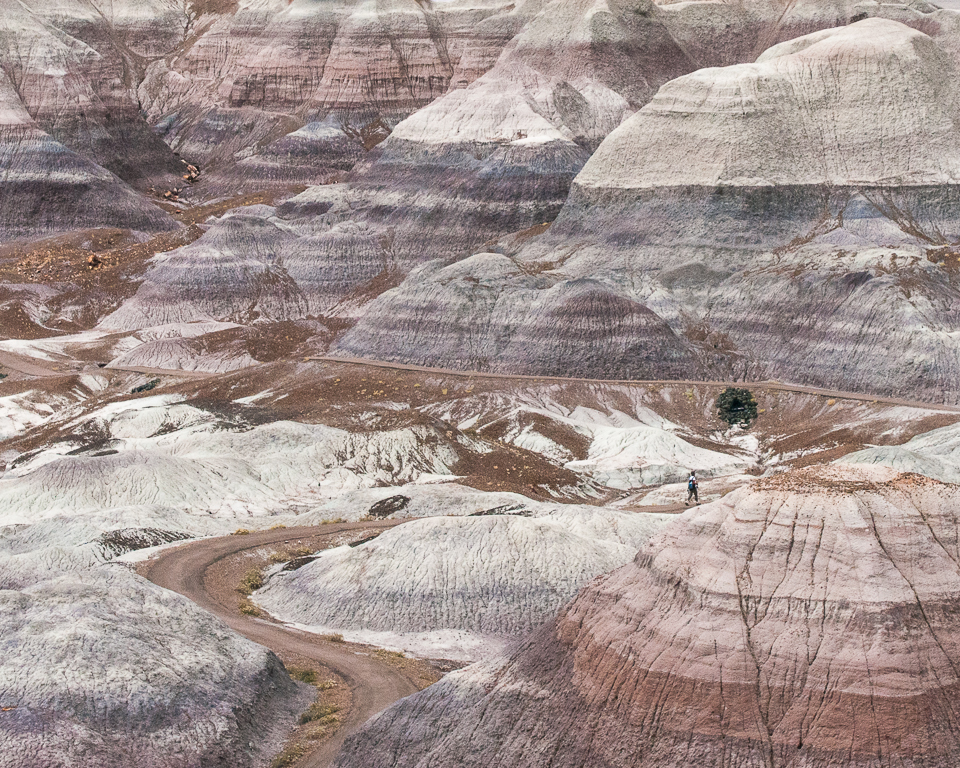 August 2020 - Walking the Painted Desert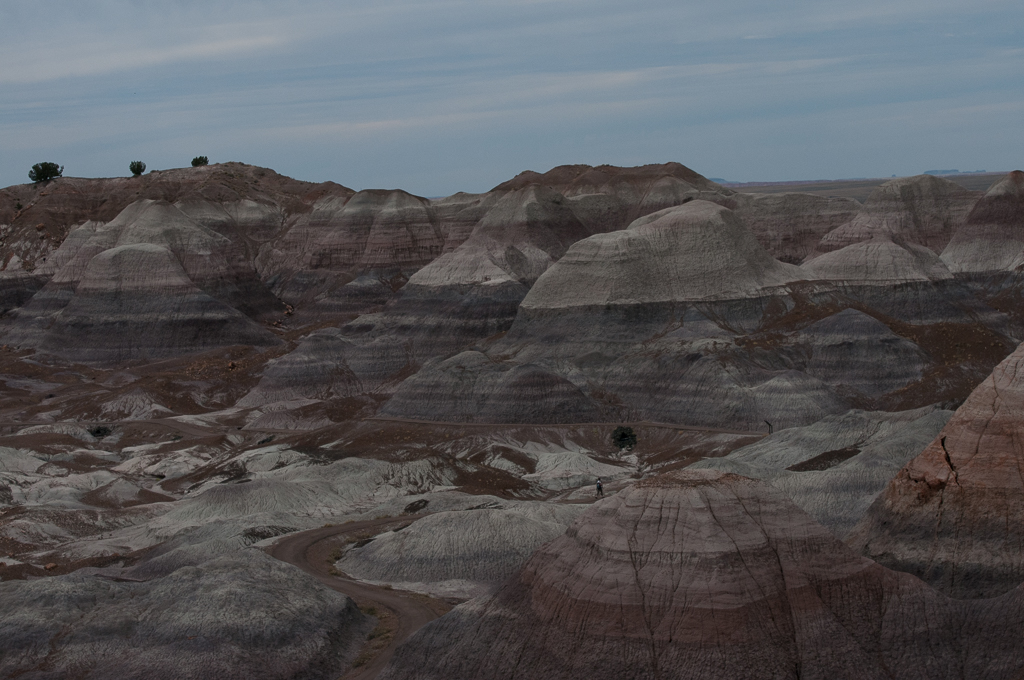 Original
About the Image(s)
The image was taken in the Painted Desert National Park which is near Holbrook, AZ.
When I took the photo, I didn't notice a person walking. But I made my edits and lightened up the exposure.
That's when I noticed the person.

Edits included raising vibrance clarity, contrast and highlights. I also increased the magenta and blue saturation.
All the edits were done in Lightroom and Photoshop. I cropped out the sky

I used a Nikon D300S and a 70-300mm lens. 1/4000 sec at f/8, ISO 400.




---
2 comments posted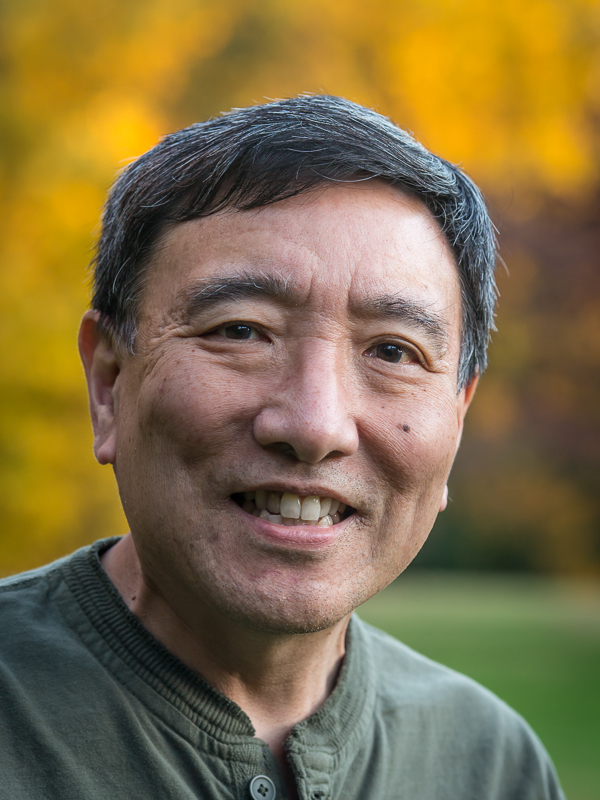 David Terao
The more I looked at this image, the more I liked it. There is quite a lot going on in it - the layers of sediment in the rock, the winding path and the small human figure. Your cropping decision was perfect - putting the figure at one of the power points calls attention to it, the figure puts perspective into the relative size of the overall scene, and cropping out the sky removes unnecessary distraction. Good sharpness throughout the image. &nbsp Posted: 08/02/2020 06:14:38
---
Don MacKenzie
As the Painted Desert, I am disappointed in has so few colors. Appears you have done everything possible to make a photo to not only please you and something others would find pleasing too. The photo is sharp, fills the screen, and no dead space. What time of day was the picture taken? I wonder what it would be like at sunset or sunrise? &nbsp Posted: 08/03/2020 08:47:51
---
Please log in to post a comment