Charlie Yang
---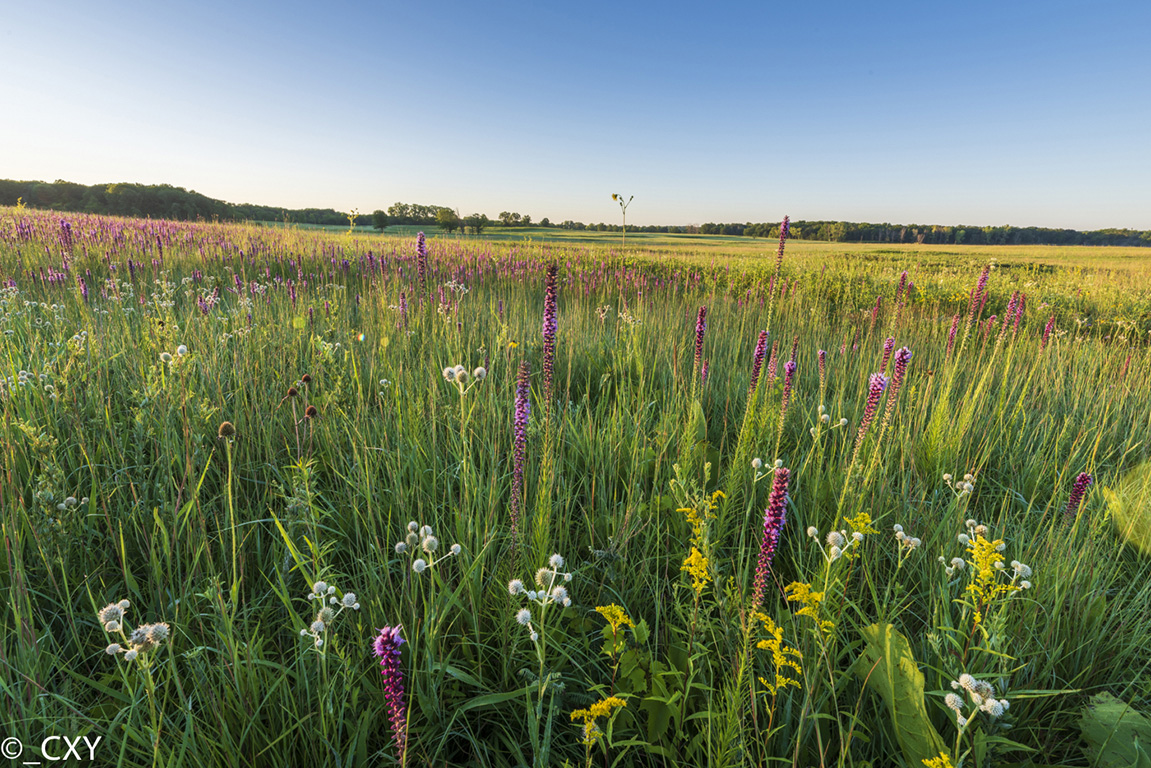 August 2020 - Sunrise at Shoe Factory Road Preserve
About the Image(s)
This is one of the forest preserve that host the nature wild flowers, part of the 100 years project of local FP to restore/preserve native flowers/grasses.
It's close to my home and under Covid-19, still one of the less known areas people congregate, so it's safe(r).

For the next few days, I'll be going there whenever I can and enjoy the morning in the wild, and try to catch the best light, wind, blooming condition, etc.
This is the glorious time to see Blazing star, Rattlesnake Master, Goldenrod, and compass plant, etc. all mixed up in the field.
Hope you will find the same in the image. If not, help me get there.

Nikon D810, 14-24mm @15mm, ISO 64, f/16, HDR 3 images, with 2+/2-, no crop, LR ACR adjust light, shadow, textual, etc.

Notice a few flare spots on right most edge, and a few small dots in the middle, haven't figure out what caused it, three images two have more prominent of the issue, but one did not.

---
3 comments posted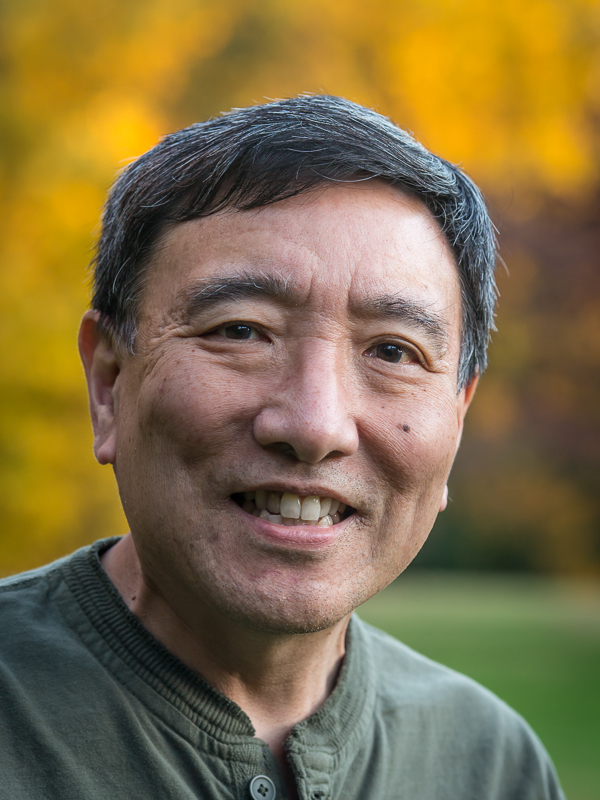 David Terao
A lovely image of wild flowers. The complementary colors of the grasses and magenta flowers really make the image pop. Great details in the foreground,too. And, of course, the beautiful morning light brings out the warmness of the scene. Knowing this was shot in Illinois, the horizon is a little slanted - easily fixed in LrC. Fixing the horizon would also crop out most of the flare on the right. &nbsp Posted: 08/02/2020 06:01:45
---
Phyllis Peterson
Such a wide array of wildflowers! I can see why you want to photograph them all. You have a nice selection. I love that you used a super-wide lens at super-wide opening. The exposure is perfect for the grasses in front which have some nice contrast. I would suggest correcting the horizon line and cropping out most of the sky. Your subject is front and center-most of the sky is not needed. Well done! &nbsp Posted: 08/02/2020 12:37:48
---
Don MacKenzie
Nice to see such a large area with wild flowers growing some place in North America. Once gone we will never see them again. Its a beautiful picture! Everything looks sharp except maybe for the farthest tree line. As for your spots, they can easily be cloned out. Is horizon slanted or is that a small rise on the left? &nbsp Posted: 08/03/2020 08:34:50
---
Please log in to post a comment