David Terao
---
May 2020 - Tulips - A Worm's Eye View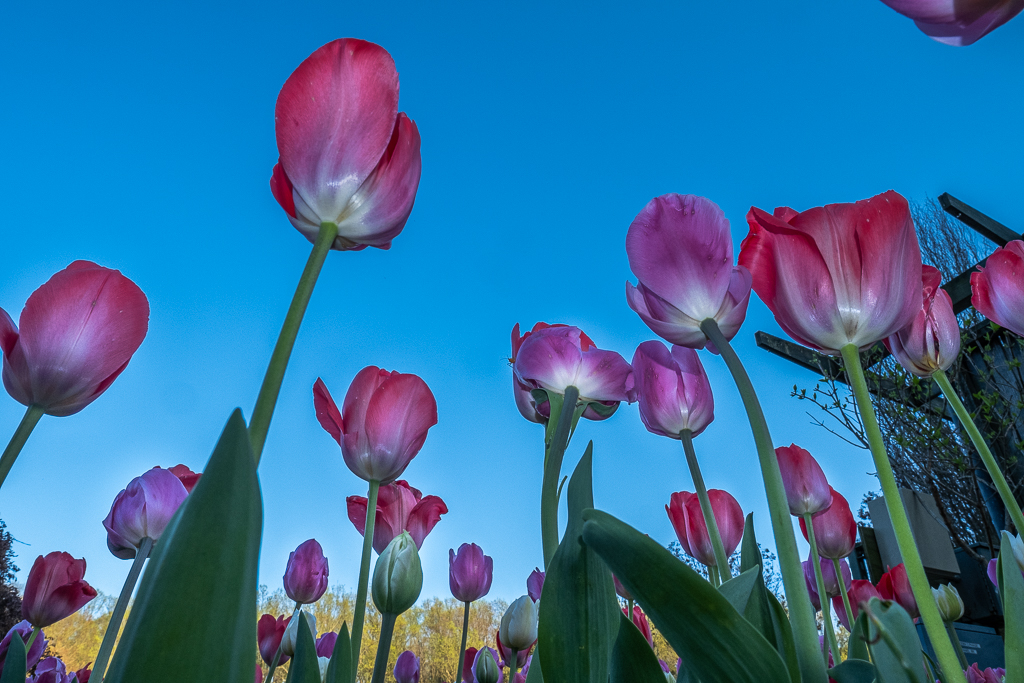 Original
About the Image(s)
I am fortunate to live relatively near Brookside Gardens, and it is open during the pandemic. A popular place for photographers in the spring - it's not crowded now, and everyone keeps a safe distance. I always wanted to take photographs from a worm's eye view, but could never find the right subject. With the tulips in full blossom, it was the perfect time to try it. I placed my camera in the bed of tulips facing up, turned on the built-in flash and used a wide-angle lens. I could compose the image using the camera's rear flip screen. Post processing was done using Photoshop to crop and remove distracting elements on the right. And, I used the clone stamp tool to remove the bright hot spots from the flash. I shot this image with a Fujifilm X-T30 camera with a 16mm f/1.4 lens. Exposure was 1/125 sec @ f/14 and ISO 640.


---
7 comments posted
Don MacKenzie
I love it, David! Its beautiful. The clear sky nicely sets off the tulips, everything is sharp with good depth of field. &nbsp Posted: 05/01/2020 18:06:28
---
Ray Henrikson
Would you have considered cropping the bottom of the image to remove the trees in the background? I find them distracting to the overall impact of the image. &nbsp Posted: 05/01/2020 21:17:55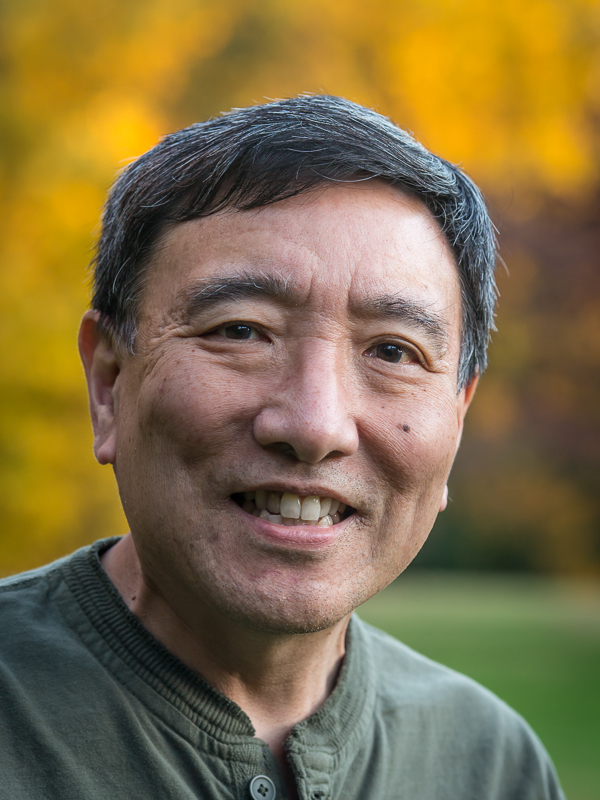 David Terao
Hmm...at first I thought by cropping out the trees, it would also crop out too many of the tulips. I like your idea though. Maybe if I crop to the bottom of the closer tulips leaving the tops of the trees, and then clone out the tops of the trees, it might work.
Here's a rough cut at it.
&nbsp
Posted: 05/02/2020 06:15:24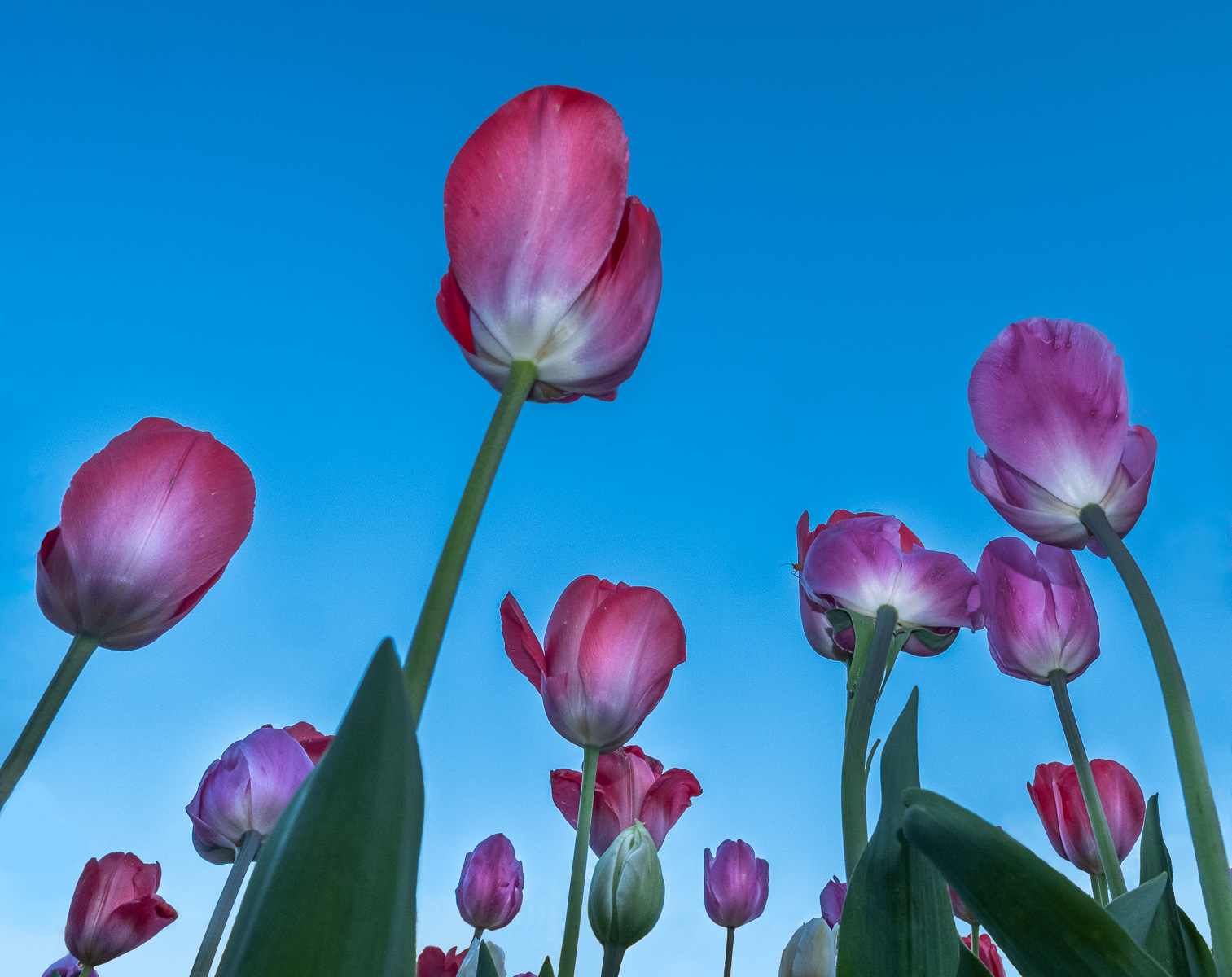 ---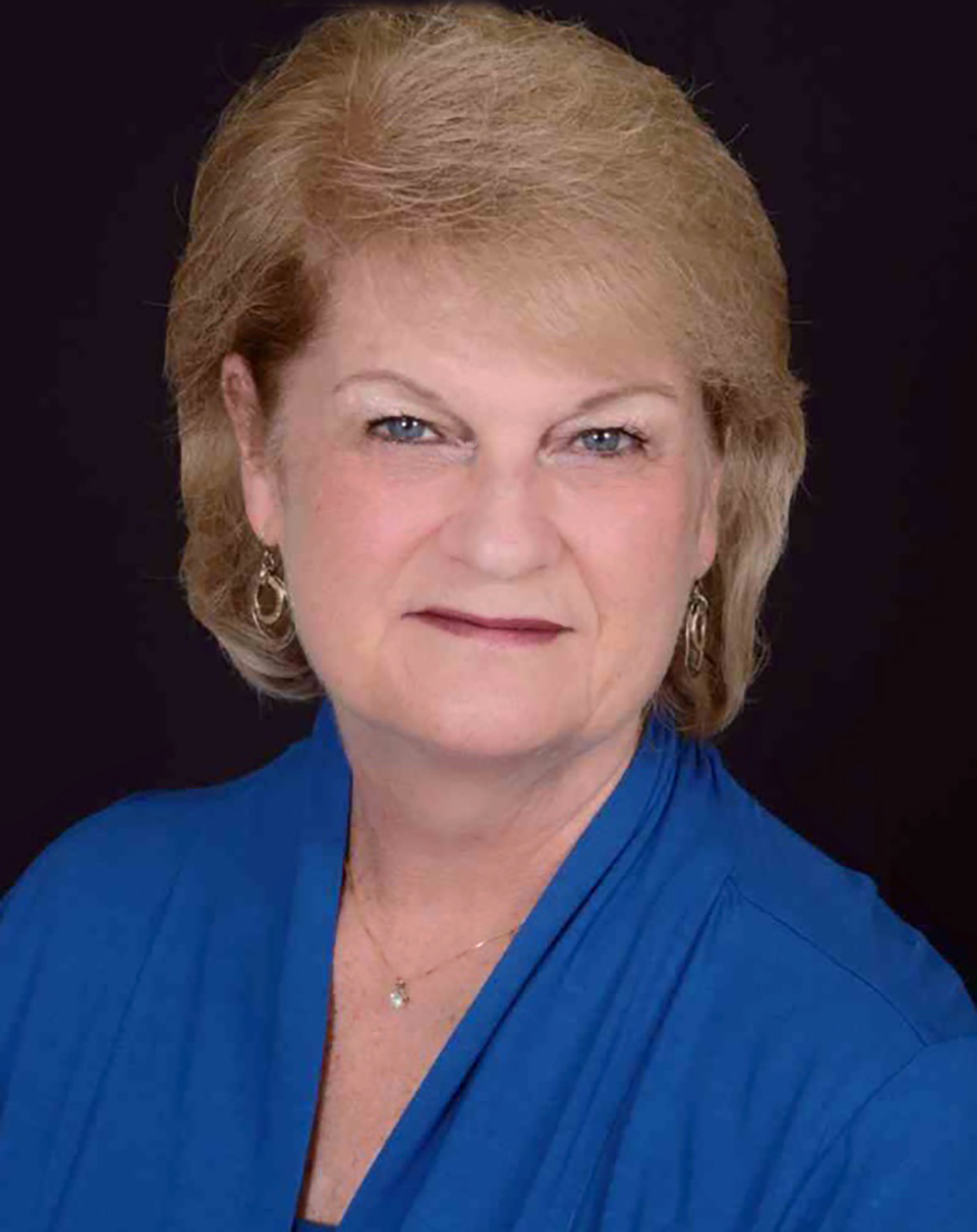 Cindy Lynch
A very nice image with a great perspective. I like the colors and you have just enough detail on the tulip petals. I like what you did in your revised version without the trees. &nbsp Posted: 05/02/2020 13:05:01
---
Charlie Yang
Stay at home, not totally bad, huh? See some creative juice flowing here, love it.

I like the image a lot, this will be interesting to try on wild flowers in my neighborhood preserve. Thanks.

p.s. I like the revise one too, much simpler and direct delivery. &nbsp Posted: 05/09/2020 22:01:30
---
Phyllis Peterson
I love tulips from a worm's eye view. Use of flash was a good idea for the color of the tulips. They stand out from the blue sky. I had the same problem with the trees at the bottom. Now that I see your crop, I know that is a good idea to remove the trees. It looks much cleaner, directing your eye to the subject: tulips!! &nbsp Posted: 05/11/2020 16:43:03
---
Bai Chuang Shyu
A great and beautiful work. It likes a painting! To crop out the tree and leave a more clear and simple image is something I learned from this image. I find myself is quite greedy to keep everything I have had in the image. Sometimes sacrifices something can gain more things. &nbsp Posted: 05/26/2020 07:47:41
---
Please log in to post a comment