Brad Ashbrook
---
March 2023 - Versailles Statue
About the Image(s)
Back to Europe, this time 2018 when I visited France and Belgium. This was taken inside the halls of Versailles with lots of extraneous light. Initially I was not hopeful that HDR would help but LR did a very good job. After raw adjustments, took it into Color Efex Pro for some Clear View and added contrast.
---
This round's discussion is now closed!
6 comments posted
---
---
---
Lisa Cuchara
wow, what a scene. I love the floor! The shadows are still there, which adds (sometimes HDR removes too much shadow).
The one thing I would do to enhance is clone on darken blend mode those two left tiles and adjust the blue color casts, leer left and the rail in the middle. &nbsp
Posted: 03/07/2023 00:43:45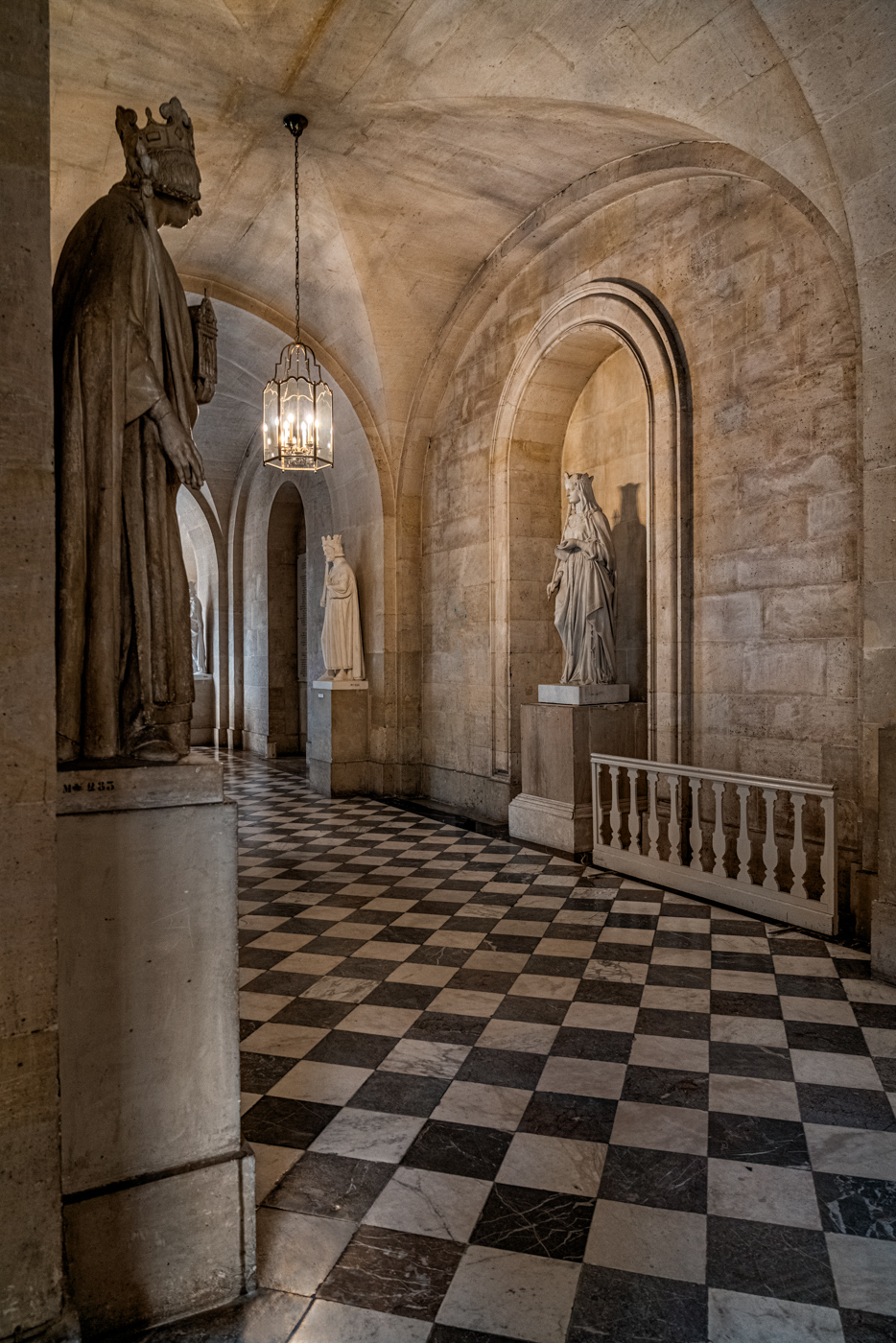 Brad Ashbrook
great suggestions, thank you. &nbsp Posted: 03/07/2023 08:27:13
---
---
---
Rick Cloran
You have to love some of these older buildings. They just have a character to them that we don't often find in some of the modern stuff. Nice blend and very nice work avoiding all of the little places where it would have been easy to have something merge, like the light and the arch of the doorway past it. The tones and transitions feel right on for this type of structure. I do like Lisa's tweaks. &nbsp Posted: 03/07/2023 19:40:44
---
---
---
Max Burke
Brad, Wonderful image with the lighting, subject matter, and composition. It was difficult to offer a suggestion, other than the reflections on two-floor tiles. As with Rick's comments, Lisa's suggestions on the tiles and on the grayish-blue colors on the facing wall to the left and the gate-like structure. &nbsp Posted: 03/13/2023 15:20:32
---
---
---
Don Poulton
Well done, Brad. Your HDR treatment helps to hold detail in the light fixture as well as the shadowed areas. I agree with Lisa about the hot tiles and the blue color cast, removing that blue enhances the overall color fidelity of the image. &nbsp Posted: 03/17/2023 10:44:03
---
---
---
Jane Ballard
Absolutely beautiful! I think reducing the blue cast and fixing the two tiles as suggested by Lisa is perfect! &nbsp Posted: 03/17/2023 15:55:26
---
---
---