Rick Cloran, HonPSA, MPSA
---
February 2021 - Mini Falls
About the Image(s)
This one was taken in the Smokies after the Charleston Conference. A three shot bracket using a Canon 7D and 100-400 lens at 120mm F16 and iso 200 with a two stop differential around a base shutter of 0.4 sec. The blend was in Aurora 2019. There were a couple of highlights that even the dark exposure wasn't going to fix, so they were dealt with using the Healing Brush. I recently found a reference that indicated if you hold down the SHIFT and ALT keys (SHIFT and OPT on a Mac) and hold either the > or < keys while doing so you can rotate the angle the Healing Brush or Clone Stamp transfers data on. I tried it first using the angle feature on the Healing Brush control but you are going by trial and error. Using the key short cut you can sample the source area, move the brush over the target and then hold down the keys until the direction is correct for where you want to fix. I know it sounds like work, but it is actually quite effective. Most of the rest of the adjustments consisted of selective dodging and burning and (don't fall off your seat) adding a vignette to control the edges.
---
This round's discussion is now closed!
5 comments posted
---
---
---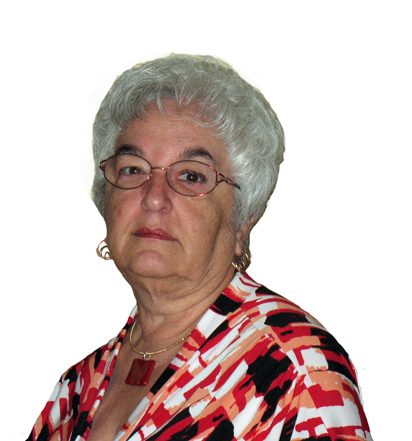 Beverly Caine

(Groups 48 & 80)
Visiting from 48 & 80
This is a lovely image. I particularly like how you've detailed all of the steps you described in obtaining your desired result. I, for one, will make a note of this image for reference so that I can borrow some of your processes in the future. Very well done. &nbsp Posted: 02/04/2021 07:02:10
---
---
---
Brad Ashbrook
The cropping is really nice and I like the zoomed in view. The water flow is a good speed to show movement. The leaves also add some nice color to the photo. Not sure what I would change or do different, well done! &nbsp Posted: 02/20/2021 08:52:23
---
---
---
Max Burke
A very good scene with a nice exposure at .4 seconds. The leaves show well and give the picture that impact that would not exist without them. The colors and lack of bright areas make this work well throughout the corners, edges and in between. &nbsp Posted: 02/25/2021 10:15:11
---
---
---
Lisa Cuchara
This is a wonderful scene, you have captured, with a wonderful flow in the water. I love the leaves and the way that the water and leaves allow the viewer to "flow" thru the image.
I have never used the shift Alt < > shortcut to rotate the clone/heal stamp, but I do keep the clone source panel open in my PS workspace, and you can enter any angle there as well &nbsp
Posted: 02/25/2021 11:51:25
---
---
---
Mahmoud Raslan
So nice waterfall. I love the speed of the water stream and I can nearly hear its sound running. I like the composition and the warm colors. The leaves are beautifully placed. Nicely done. &nbsp Posted: 02/28/2021 05:31:38
---
---
---