Max Burke, APSA
---
February 2021 - Rowboat on Pond
About the Image(s)
I am selecting a three image - 2 stop - HDR taken before sunup of a pond we found by climbing over a small hill near Stanley, Idaho to shoot the first sun on the mountains. This is near Stanley, a true western town in the Sawtooth Mountains of Idaho. We didn't know this pond was over this hill and were double blessed there was a rowboat on the shore with fog. I used Photomatix Pro 6 version 6.2.1. I selected the photography choice to this image, treated with. PS Raw adjustments and noise with NIK Define. There was some cropping actually not any problem areas to do extensive work - as I saw the image.

---
5 comments posted
---
---
---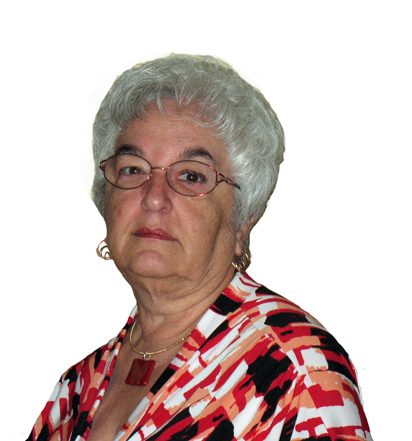 Beverly Caine

(Groups 48 & 80)
Visiting from 48 & 80
This is a lovely image. I did, however, notice a couple of things that I thought might improve it so I took a couple of liberties to make suggestions.
The trees on the extreme right seem a bit tilted to I brought it into photoshop and using the transform option straightened them out a bit; and personal taste, the sky is pretty outstanding whereas, to me the "strawish" grass is just o.k., so I cropped it a bit to give the whole image a more panoramic feel. Would appreciate your comments. &nbsp
Posted: 02/04/2021 07:27:03
---
---
---
Rick Cloran
The blend is nice and clean. Finding things like this makes you want to just keep exploring. A nice scene. To Beverly's comments, I don't find the trees on the right bothersome to me. Cropping slightly to more of a panel makes sense though I might go top and bottom to maintain your ratio. I'm picking up a little too much cyan in the fog on the pond. It doesn't feel as out of place back on the mountains. For the pond fog maybe drop in a HSL and dial down the cyan then invert the mask and just paint that in on the fog. &nbsp Posted: 02/16/2021 16:34:29
---
---
---
Brad Ashbrook
What a great find and a bit of a surprise! The fog and rowboat really makes the scene but they are possibly a bit on the cyan side. The cropping is ok, you could take a little off the top and bottom if you wish. &nbsp Posted: 02/20/2021 09:19:44
---
---
---
Lisa Cuchara
I love the scene and it makes me yearn for spring and no snow and exploring outdoors again. The tone mapping is nicely done. I would love to travel with you as you always seem to
I flipped it and saturated the sky, which bought out the sunrise too. I also applied a color blend mode to the fog and trees and took out some weeds. &nbsp
Posted: 02/20/2021 11:12:30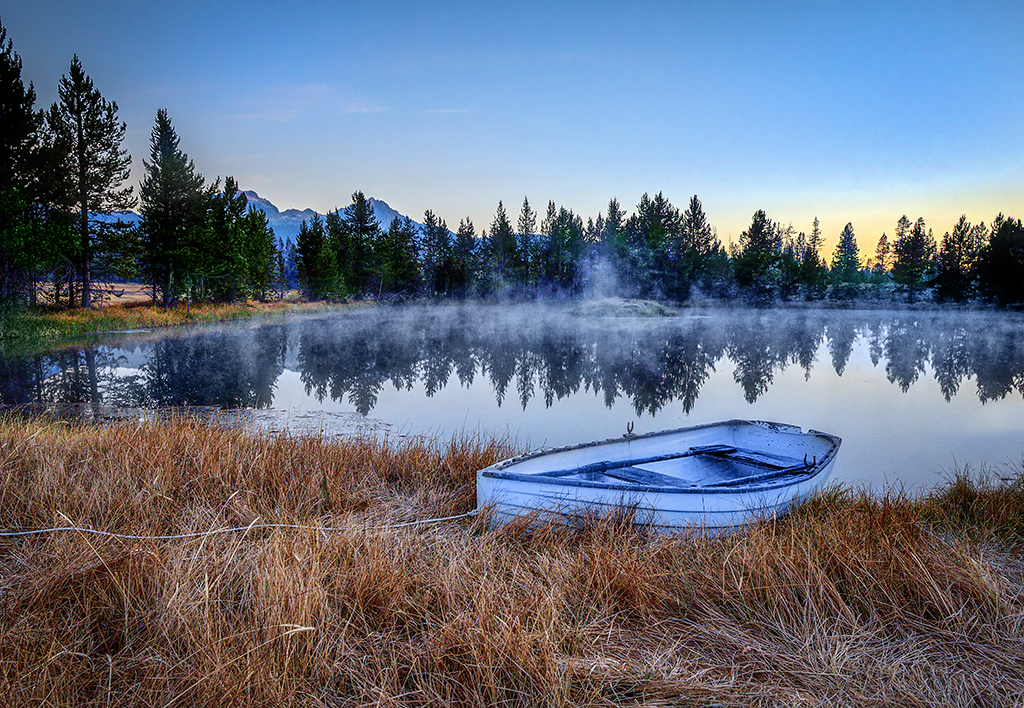 ---
---
---
Max Burke
Thanks for the comments from Beverly and others. I haven't reworked it yet but am going to focus some on all the suggestions as I feel the image creates a feeling common in this part of the country and likely elsewhere too.
&nbsp Posted: 02/25/2021 10:36:50
---
---
---
Please log in to post a comment