Brad Ashbrook
---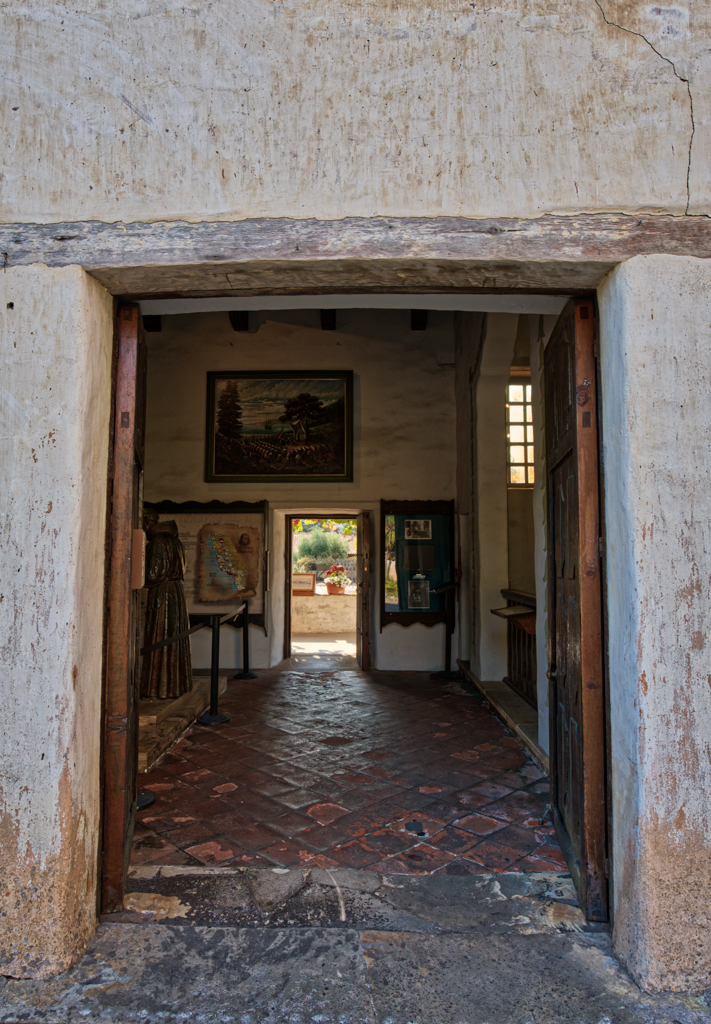 November 2020 - Carmel Mission
About the Image(s)
This was photographed during my honeymoon a couple of weeks ago. This is a simple 3 shot HDR processed in Aurora 2018 (still having issues with the latest version in regards to alignment). All the basic adjustments were done in Aurora with 1 minor edit done in PS, light removal.
---
This round's discussion is now closed!
6 comments posted
---
---
---
Rick Cloran
The tonal values are very natural. I enjoy the old masters style of composition using the view through another door or window as a way to create a sense of depth in the image. Maybe trim about half of the area above the door off. It just seems too much as I view it. &nbsp Posted: 11/11/2020 17:02:54
---
---
---
Bill Buchanan
An interesting composition. The overall process worked well. I might prefer a slight more exposure and contrast in the shadow areas. I would also do some perspective control to straighten the door frame. Congratulations on your recent marriage and Honeymoon. &nbsp Posted: 11/21/2020 11:59:07
Brad Ashbrook
Thank you! &nbsp Posted: 11/22/2020 12:57:38
---
---
---
Max Burke
Congratulations on your marriage. The image has nice color and entrance and perfect for HDR. The doorway does, as you mentioned, needs straightened some, which would be easy with transform tool or others in PS. Some more lighting of the interior would add some interest to the viewer. A good image, just needs some slight adjustments. &nbsp Posted: 11/23/2020 21:52:12
---
---
---
Lisa Cuchara
<< This was photographed during my honeymoon a couple of weeks ago. >> Congratulations!!
I love the scene, the layers into layers, but you keep seeing
things.The
details in the walls and floor are well done and the floor looks interesting.
Perhaps a slight crop (but I miss the crack now) and a straighten? &nbsp
Posted: 11/29/2020 21:40:21
---
---
---
Mahmoud Raslan
Interesting subject. Good blending and natural color tones. Enough details throughout the picture. I agree with some cropping of the top of the picture. &nbsp Posted: 11/30/2020 11:47:35
---
---
---