Brad Ashbrook
---
May 2020 - White Pockets Sunset
About the Image(s)
This image is back in 2001 with my 12MP Nikon D300. This is only a 2 image panorama blend. Normally I process the HDR's first and then create the pano, but unfortunately I had severe banding issues. So then I created the pano first, light, middle and dark. The light and middle were the same size but for some reason the dark was a different size. I tried several different ways to resize the image and canvas but couldn't make all 3 the same. The 2 were processed in Aurora 2019 which actually finally works on a Mac after a really long wait for an update. Made adjustments to color balance to the warm side, contrast and highlights and shadows. Then opened in Photoshop for 2 luminosity masks for brightness and color for the sky. Then in Lightroom, brushed some additional color into the sky and removed some purple from the landscape.
---
5 comments posted
Rick Cloran
A lot of work but it came out very nice. I like the visual flow along the rock surface. I'd love to try to amplify the dark cracks, but I don't see enough tonal difference between those and the rock surface to think a selection would be possible that wouldn't spill over too much. &nbsp Posted: 05/17/2020 18:08:38
---
Bill Buchanan
A few years ago I passed up the opportunity to go to White Pocket with Erik Rosengren and Lynn Thompson. A decision I have regretted. Needless to say it's now at the top of my Bucket List.
I like your composition and your process is outstanding. Looking at Rick's comments about the dark cracks I found the clarity slider helped. I also added a warming filter 50% to enhance the warmth of the sunset. &nbsp
Posted: 05/25/2020 14:37:21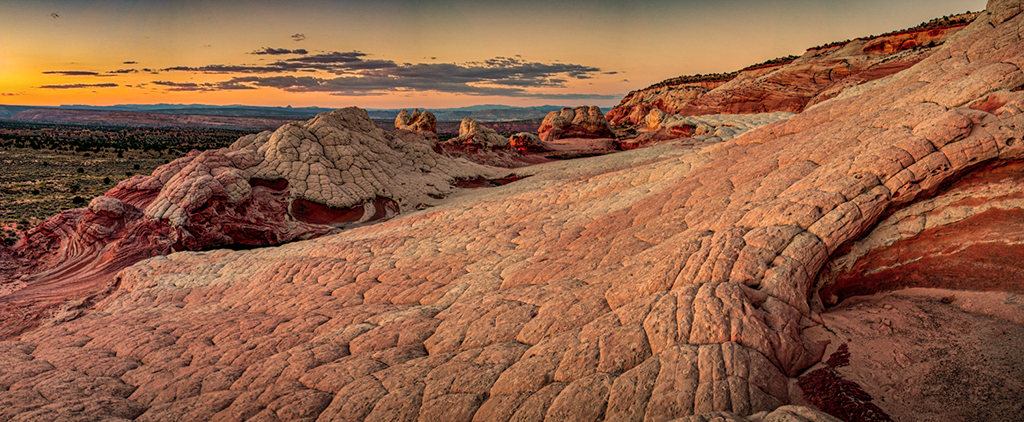 ---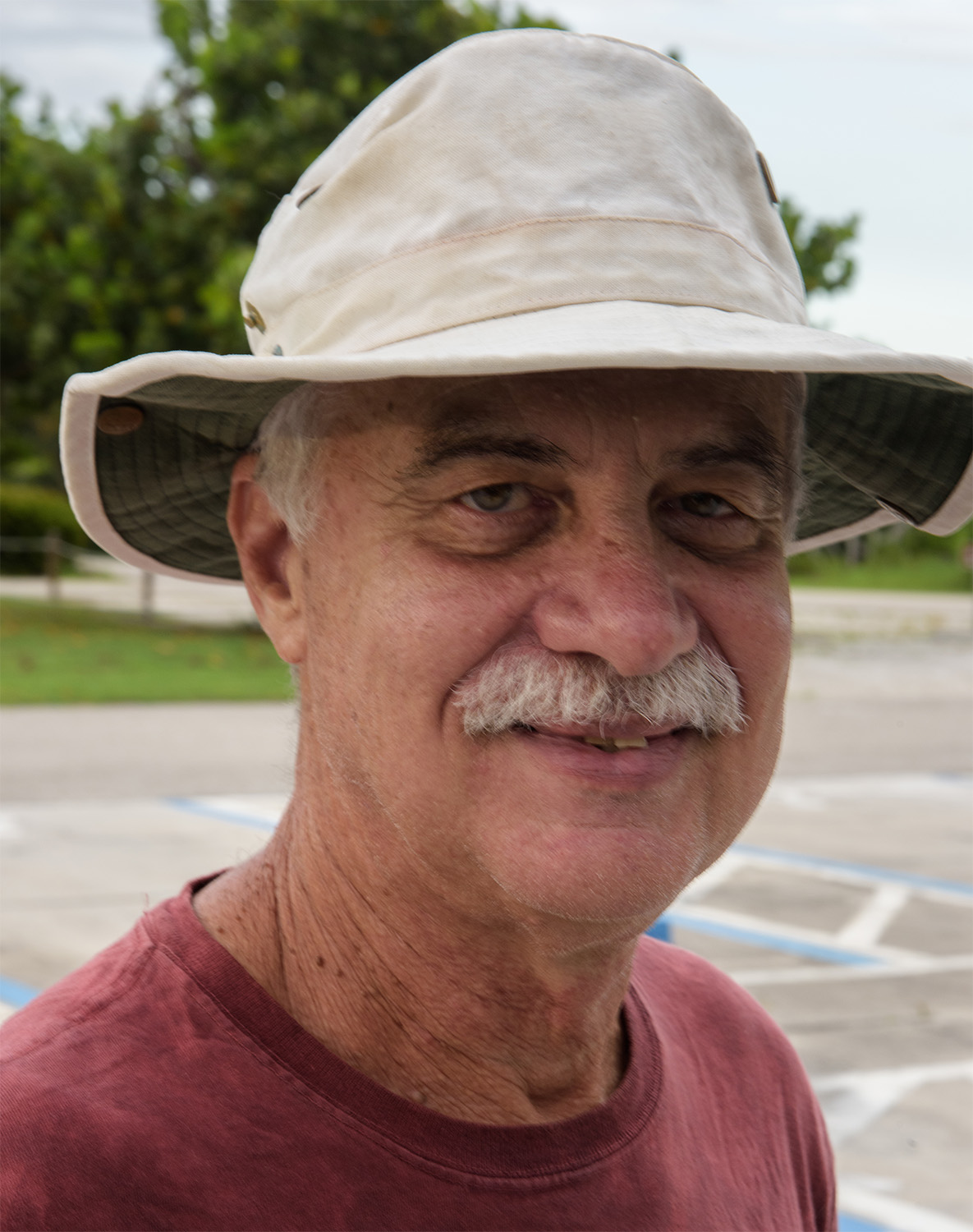 Larry Treadwell

(Groups 36 & 67 & 89)
Personally I like what you did with this in regards to the HDR. So often HDR is handled harshly and ends up looking fake and that is not the case here. I really like the "feel" of the Giants Causeway curving through the image. It almost feel as if there is a road guard along the outside edge.

One of the things O do not like about HDR is that it takes away too much shadow. Rick note this with his comment about the lack of black in the cracks. I think those black just might add drama to the over all mood of the image.

Years ago I shot with a D300s and always thought it was a fine camera. Glad to see its cousin is still producing gret images. &nbsp Posted: 05/26/2020 14:19:19
Brad Ashbrook
Larry, thank you for visiting! The D300 was a great camera in its day and Nikon took way too long to upgrade. I changed to Sony about 3 years ago and haven't looked back. &nbsp Posted: 05/26/2020 17:13:38
---
Max Burke
This is an excellent image and as it appears it looks great. After seeing the filter warming and the suggested changes it is better yet. This one would make a great print. &nbsp Posted: 05/27/2020 22:38:02
---
Please log in to post a comment