Bill Buchanan, HonPSA, FGDC
---
May 2020 - Good Vibes Only
About the Image(s)
After enduring three weeks of cabin fever from the Covid 19 virus I had to get out and take pictures. This one was shot today, May 4, 2020, StarWars Day May the Forth be with you.

I venture over to Belle Isle State Park, an island park in the Detroit River. I knew of this pedestrian bridge that the urban graffiti and wanna be artist left their mark.

This was a hand held 3 exposure bracket shot with my Canon 7D with a 24-105 lens at 200 ISO. It was processed in Aurora 2019 using one of the Dramatic presets to accentuate the painted grafitti and its visual impact. I chose this particular composition for the orange painted graffiti on the floor. Oh, the pedestrian? He came along later so I copied him from another image by making a smart selection and pasting him in place as a smart object. The jpeg file from Aurora was enhanced slightly in Adobe camera RAW.

The title came from a yellow message on the floor in the foreground.
---
This round's discussion is now closed!
7 comments posted
Brad Ashbrook
Very cool, excellent composition and the dude really completes the photo. The processing looks very natural. Well Done! &nbsp Posted: 05/15/2020 12:28:27
---
Rick Cloran
Super job on this one Bill. The figure fits in perfectly. I really like the use of the orange graffiti to anchor the foreground and enhance the sense of depth &nbsp Posted: 05/17/2020 18:15:43
---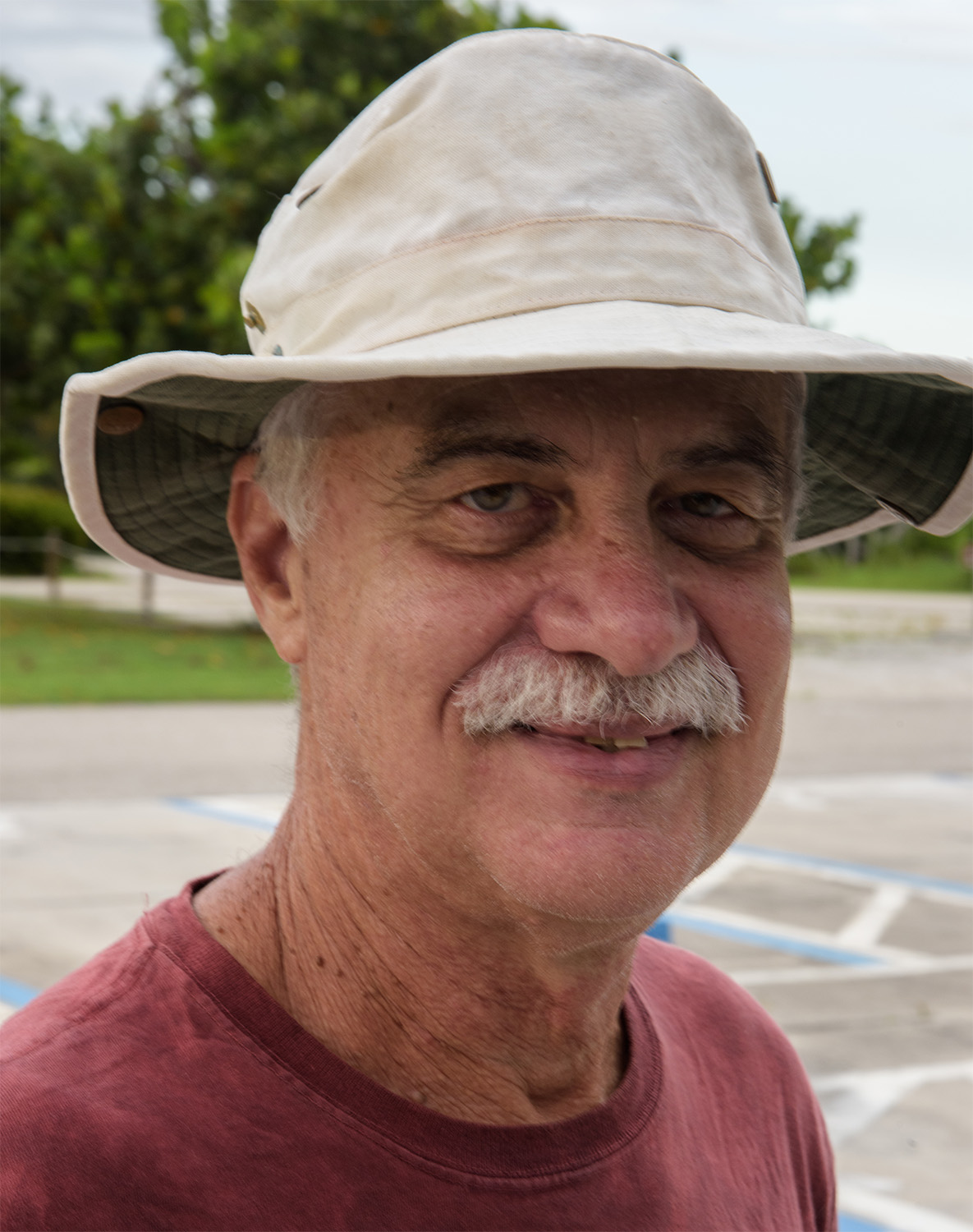 Larry Treadwell

(Groups 36 & 67 & 89)
I think this a a great image. The colors and the addition of the man makes this really work. I think the HDR really made this image work by opening the shadows to save all the art work. For some reason I think the word "NOW" in the rafters adds a great deal to the image.

Just wondering, why didn't you get in the middle of the bridge make it a perfect balanced image? Just curious. &nbsp Posted: 05/26/2020 14:34:48
Bill Buchanan
Thank you. I chose this particular composition to place the end opening and person in the strongest compositional position. I also thought that all the diagonal lines went towards a central vanishing point. &nbsp Posted: 05/26/2020 15:58:49
---
Max Burke
A perfect use of lines moving to the end of the tunnel, so to speak, draws us to that man walking. The exposure and placement of a person walking works well. The entire image shows this interior nicely. A commendable HDR. &nbsp Posted: 05/27/2020 23:00:47
---
Mahmoud Raslan
Interesting subject. Beautiful composition and wonderful perspective. Blending looks nice with lovely color tones. &nbsp Posted: 05/31/2020 10:40:26
---
Lisa Cuchara
love this! love HDR for graffiti. The color and composition are great!

You have a leading line going to the man.

I have been doing well with my 'Artist in Residence" period, but I so miss going out to places like this. &nbsp Posted: 05/31/2020 19:42:01
---