Rick Cloran, HonPSA, MPSA
---
May 2020 - Annisquam Spring
About the Image(s)
Sadly the small village of Annisquam has clamped down restrictions on the last remaining way to access the lighthouse. A land trust owns the open area and if you are not a member of the Trust you are not allowed on the property, and they even have security to check for your membership ID. Being able to get shots like this is a thing of the past for now. This is based on a five image bracket using a Canon 1D MK IV with a 17-35 lens at F22 and 1/30 sec at iso 200 for the base exposure. The bracket was +/- 2 stops to either side in 1 stop increments. The initial blend was done in Aurora 2019 with the blending parameters controlled manually. In Photoshop I made a couple of adjustments using selective color to get the foreground grass looking the way I wanted and then did some dodging and burning to fix the tonality in a couple of areas. I know the horizon may seem to tip a little to the left but it is actually dead straight. Maybe a little more HDR side than I typically leave the colors but I liked it for this scene. This is actually the backside of the lighthouse incase any of you ever made it here when you were in the Boston area.
---
This round's discussion is now closed!
6 comments posted
Brad Ashbrook
Beautiful post card lighthouse and big bummer that no one else can appreciate it up close..So anyone can see it from this angle? It is very colorful and the processing is excellent. The dodging and burning is not noticeable anywhere. Personally I might tone it down just a bit. &nbsp Posted: 05/15/2020 12:27:12
Rick Cloran
The was effectively the backside of the lighthouse. You needed to go at low tide and you could approach from what would be the front side and go under the boardwalk going to the lighthouse from the left and then walk out to this point along the rocky ledge you can see on the left. Other than that you had to be in a boat. &nbsp Posted: 05/17/2020 17:56:52
---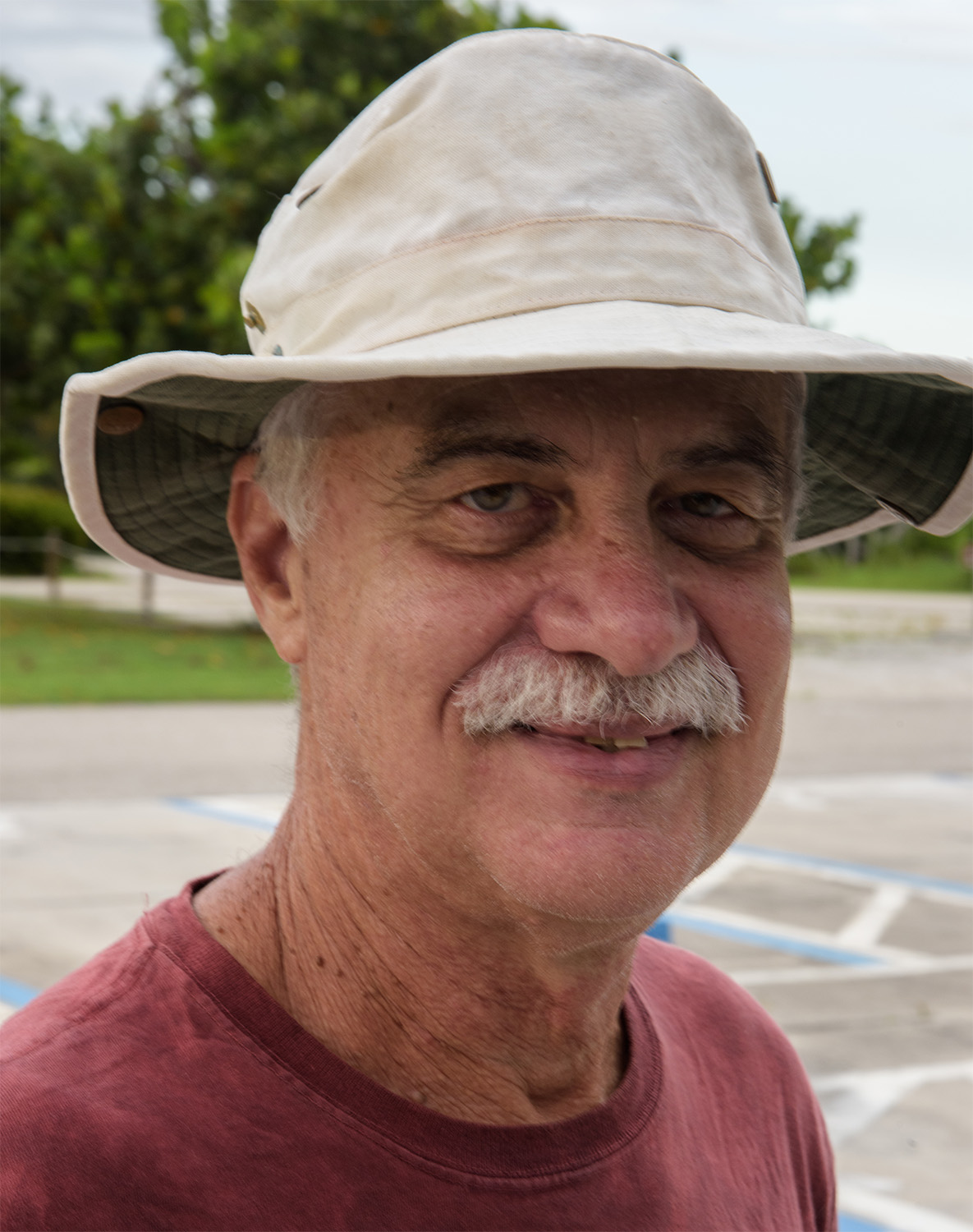 Larry Treadwell

(Groups 36 & 67 & 89)
No worries. The horizon looks fine to me. I just followed the lines of the lighthouse and all is fine.
You have a fine composition and the detail in the grasses is superb. I am so drawn to the grasses that I would make them even more dominate by adjusting the crop. I'm attaching an example of how I would crop the image. I cropped out some sky and a few little distractions at the bottom of the image.However, it is your image so your preference is what matters. Just something to think about. &nbsp
Posted: 05/26/2020 14:25:42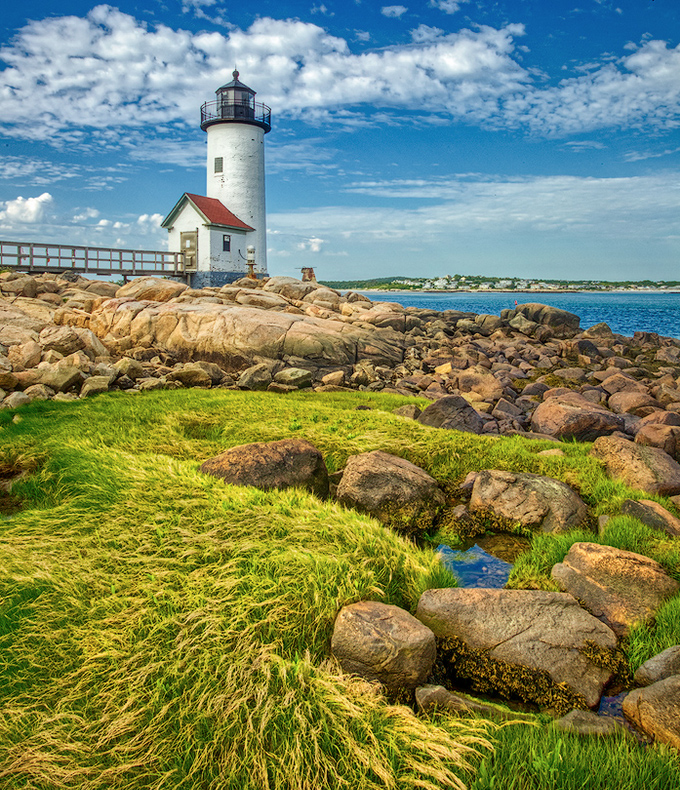 ---
Max Burke
The clarity of the subject is beautiful. It is a almost more than natural color but works to catch attention and makes for a suburb image. The foreground with the rocks, grass textures all work well. The separation between land and sea is about 50% so a small crop at the top, as Larry did, seems to improve the composition. &nbsp Posted: 05/27/2020 22:56:14
---
Mahmoud Raslan
Beautiful composition and angle of view. Good blending and lovely color tones. I agree that a little bit of sky cropping might be beneficial. &nbsp Posted: 05/31/2020 10:24:11
---
Lisa Cuchara
Sorry to hear about the access -- seems like more and more places are becoming off limits or harder to access. The texture is superb! Love the green as it juxtapositions with the blue.

I love the image, the grasses really make this unusual and allow it to pop. I do like Larry's cropped version. &nbsp Posted: 05/31/2020 19:39:55
---