Max Burke, APSA
---
October 2019 - Seen Better Days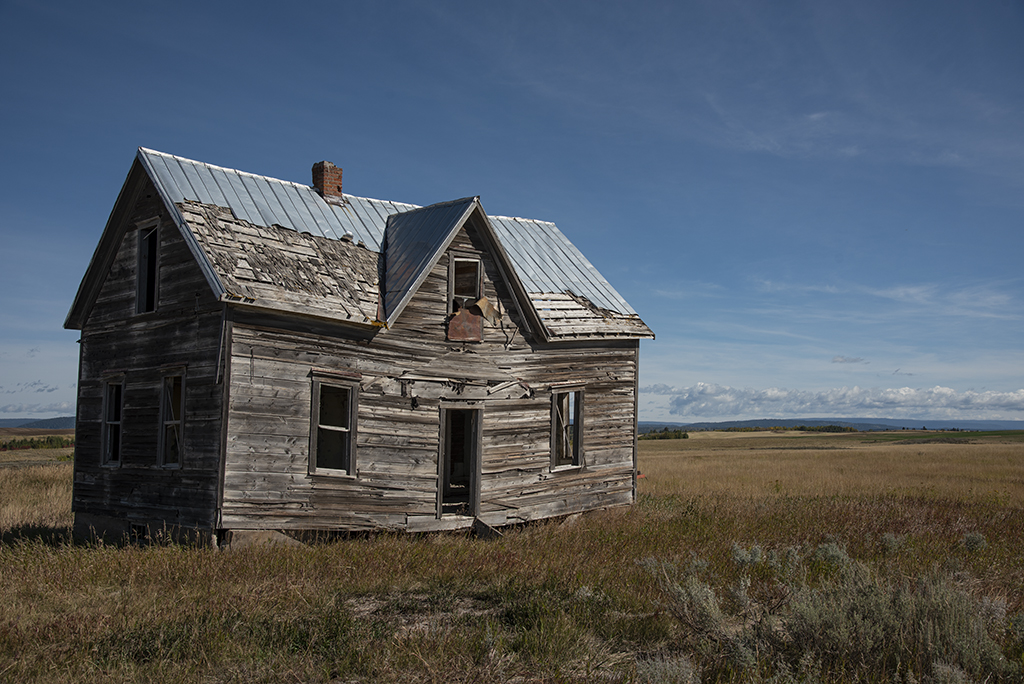 Original
About the Image(s)
A group of us went to Eastern Idaho for 4 days seeking subjects such as old abandoned farms, Mesa Falls and subjects of interest plus a day shooting Teton NP. The weather was cooperative and the color was not yet at it's peak but there was some golden mixed with light green.

An abandoned farm house had an interesting interior, so I did a five HDR at 1 stop differences. Below is the results from the living room that apparently had some interesting paint colors and wall plaster missing, as the other rooms. I used Photomatix Pro 6 using the "Realistic" setting. Camera Nikon 750 w/ 24-120 mm with the focal length at 24 mm, setting of f13 and640 ISO. I used Transform tool to straighten out the windows and room, attempted to adjust so wouldn't be too saturated but to yet, show the colors as they were.

I am including an image of the old farm house to illustrate it's condition.
---
This round's discussion is now closed!
6 comments posted
Bob Patrick
Great shot. I love this stuff. Wish I could hit the road for days at a time and explore these. It would be a bonus if one had the time to research and learn the back stories to these wasting assets. &nbsp Posted: 10/08/2019 23:31:26
---
Rick Cloran
Nice job on this one. The blend is smooth and the color palette largely does exactly what you indicate you were looking for. The sole exception for me was in the sky where I feel it has gone too cyan. If you look at the shadow area on the window sills (particularly on the left window) you can see how strong that cyan is. That would be a simple adjustment, possibly even two (one for the sky itself and perhaps a separate one for the sills at a different intensity). &nbsp Posted: 10/09/2019 10:10:42
---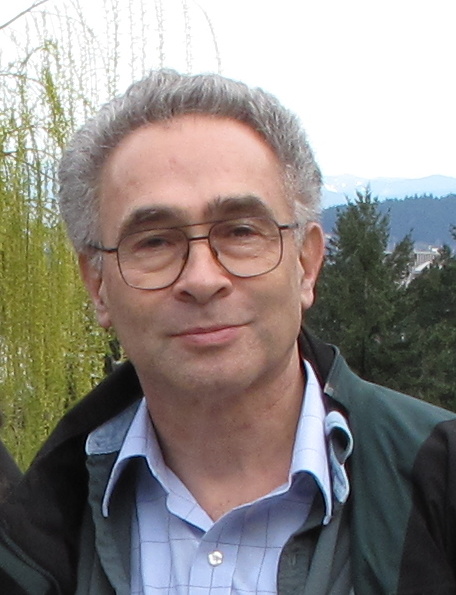 Stephen Levitas

(Group 32)
Beautiful shot, and good job with straightening the lines.

A warning to everyone: be cautious to enter a dilapidated building. There may be danger of the building collapsing on you. &nbsp Posted: 10/12/2019 19:43:30
---
Brad Ashbrook
Very cool building and the interior is awesome, great texture and color. I agree with Rick, the sky is a bit off especially compared to the original. &nbsp Posted: 10/20/2019 16:43:06
---
Mahmoud Raslan
Beautiful shot with smooth blending. Good composition and amazing texture. I agree the sky had a little bit of cyan. &nbsp Posted: 10/25/2019 06:54:45
---
Lisa Cuchara
sorry, had to laugh, the small thumbnail on the right says original, and I had to look to make sure that I was in the HDr group, not the creative group, as I could not figure out how you transformed THAT original into that image. LOL -- when I re-read I saw "I am including an image of the old farm house to illustrate it's condition."

I like the scene and the windows. The The blend is done well, and there was so much contrast and tonal range, so kudos!

the whole image looks a tad greenish to me and the floor a tad too bright.

I love old houses. Out in WA and ID it is more challenging since everything is posted, unlike in other areas. &nbsp Posted: 10/30/2019 00:40:58
---