Mark McKinney
---
January 2021 - Untitled
About the Image(s)
This is Navajo Silversmith Henry. He lives on the Navajo Reservation, Canyon de Chelly.
So many mistakes I made! I thought I had my camera set on auto ISO. I didn't. It was set
on ISO 100. Many of the photos I took just are not very good. This one isn't bad. I like the leading
line. This photo is cropped. The un cropped photo isn't bad. I have also cropped it tighter than
this. Pentax K-3, Pentax 16-50 zoon lens at 18 mm. 1/60th second, F 4.

---
7 comments posted
---
---
---
Alex Cohen
Honestly I really like the fact that it was shot at iso 100. It's very smooth and the darkness is fantastic! The way the light comes in through the window really brightens the main subject perfectly. The small lit spot on the floor behind him is a bit of a distraction, but otherwise this is great! &nbsp Posted: 01/05/2021 10:30:00
---
---
---
Bruce Michelotti
Well Mark, for all your troubles you have captured, in my opinion, one great image. Getting proper exposure for a shot like this without a studio setup must be very difficult. You have properly exposed the man's face by using the reflection from his hands. Of course, the beam of light focusing on your subject is wonderful and leads our eye right to the main event. I love the concentration on his face as he works. I think your composition is spot on and like how we can just barely see the stump he is using as a table.
I have made a few adjustments, I hope you don't mind. I removed the stray spot of light under his chair, brightened the ray of light highlighting the man and darkened his hands and tool just a bit since they are somewhat overexposed (no big deal). Most importantly I added a border to your wonderful image. I feel this gives it a sense of place and contains the eye from wandering. Let me know what you think. &nbsp
Posted: 01/05/2021 10:48:49
---
---
---

Lane B Lewis
His expression and eyes are wonderful captured by the light coming down on him.
I would have liked to seen what he was doing with his hands. A stroke border would help define the image. Vey nice. &nbsp Posted: 01/05/2021 12:50:59
---
---
---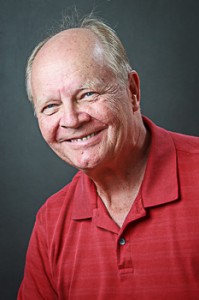 Jerry Funk

(Groups 20 & 64)
Andrew Henry is the Navajo artist pictured. His specialty is gold inlaid, silver picture bracelets. In June, 2006 I met and talked with him near a Spider rock viewpoint in Canyon Dechelly (his spelling). When I purchased his bracelet, he said he was grateful because he wanted to get back to work. I asked and he wrote a detailed description of the 7 subjects depicted on my bracelet.
He mentioned that his picture had appeared in the April, 2006 Arizona Highways magazine. I luckily found it years later and just read the double-spread photo of him working was made by our friend/presenter Colleen Miniuk-Sperry. I have his contact information if you are interested.
A few of my best pictures were technically mistakes too. &nbsp Posted: 01/08/2021 12:07:07
Mark McKinney
Thank you Jerry. &nbsp Posted: 01/08/2021 17:49:08
---
---
---
Linda M Medine
Outstanding image. Other than the changes Bruce talked about. I would not change a thing. &nbsp Posted: 01/10/2021 15:34:17
---
---
---
Harley Rubens
If you made mistakes, you should tell us which one. Bruce taking out the spot is good, I hardly noticed it. Even the texture of the light, like waves of light rolling in. Fantastic photo, the light spot on the artist and his expression, and detail. Wunderbar ! &nbsp Posted: 01/13/2021 13:18:34
---
---
---
Please log in to post a comment