Harley Rubens
---
January 2020 - Shapes and Textures
Original
About the Image(s)
I am still messing with photo stacking. I was going to do another photo, but since it seems that especially around here B&W is enjoying a comeback, I was curious about the groups' opinion of my still life.

iso 100
f 7.1
1/40 sec each
24-105 lens not sure of the final setting
12 photos combined with Helicon Focus.

This is an EMU egg, chicken egg with shell and hard boiled egg peeled. I set it up and did not notice that it looked a bit phallic. I hope not to offend.
---
This round's discussion is now closed!
13 comments posted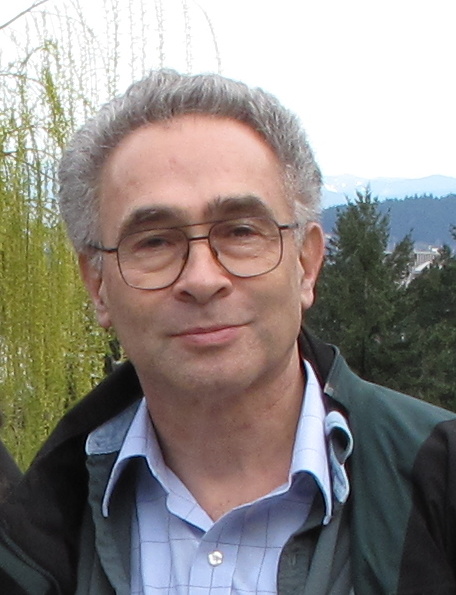 Stephen Levitas

(Group 32)
Hello Harley, I am visiting from Monochrome Group 32, so your monochrome shot interested me. I quite like the composition of objects, and combination of chicken eggs with and without shells.
Overall, I find it a bit too light, whereas your color original had (to me) deeper and better shadows.
I am not concerned about possible phallic symbolism--it may even be artistically appropriate when shooting eggs.
The large Emu egg, however, appears to me to be ever so slightly tilted to the right--what do you think? &nbsp Posted: 01/15/2020 09:30:01
Harley Rubens
Thank you for the input. I can see it is a little flat. I will mess with luminosity masks or nik silver efex pro or just curves and levels.
Again, I agree.

Thanks
&nbsp Posted: 01/15/2020 09:59:30
---
Mark McKinney
I admire you for trying new things! I agree with Stephen. It is too light. No black blacks! I think parts of the eggs are overexposed. The background works better in the color image than it does in the black and white. I think a very dark background would be better for the black and white. Anyway, keep it up with the focus stacking! &nbsp
Posted: 01/19/2020 08:51:09
Harley Rubens
Thanks Mark for the input. Trying various things to give greater tone w/o success so far. It was natural light. &nbsp Posted: 01/19/2020 10:05:29
---
Mark McKinney
a work in progress &nbsp Posted: 01/19/2020 10:48:14
---
Mike Walker
I love the composition and the focus stack has really done it's job well. Natural light has worked to keep the subtle colours, especially the background. For me, the colour version works better because of the interaction between the stones, background and eggs. &nbsp Posted: 01/28/2020 15:37:25
---
Linda M Medine
Nice image. I love focus stacking too. The only thing I would do would be to clon out little white spots on the image and clon out the spots on the eggs. &nbsp Posted: 01/28/2020 16:37:13
---
Linda M Medine
Harley Rubens
It does seem to have more shades, or tones. I like the improvement. &nbsp Posted: 01/28/2020 16:49:07
---

Lane B Lewis
My first impression was it had A Lot of Phallic Symbolism. My next thought was , well, you can't say that.....LO! Then I scrolled down, and well, guess what.... a female anatomy appeared! Well, Harley, you've got all the bases covered. More contrast as Linda introduced, print it 30x 40 and it will sell for a million $$$$$! &nbsp Posted: 01/28/2020 22:05:15
Harley Rubens
Thank you , I think. &nbsp Posted: 01/29/2020 08:21:57
Harley Rubens
Actually it does also look like female anatomy. Inverted though. It is yours for only one million. &nbsp Posted: 01/30/2020 08:03:32
---

Lane B Lewis
Harley,
I am a little short this month, so think I will pass. Hopefully, I don't hurt your feelings! &nbsp Posted: 01/30/2020 10:18:33
---