Mark McKinney
---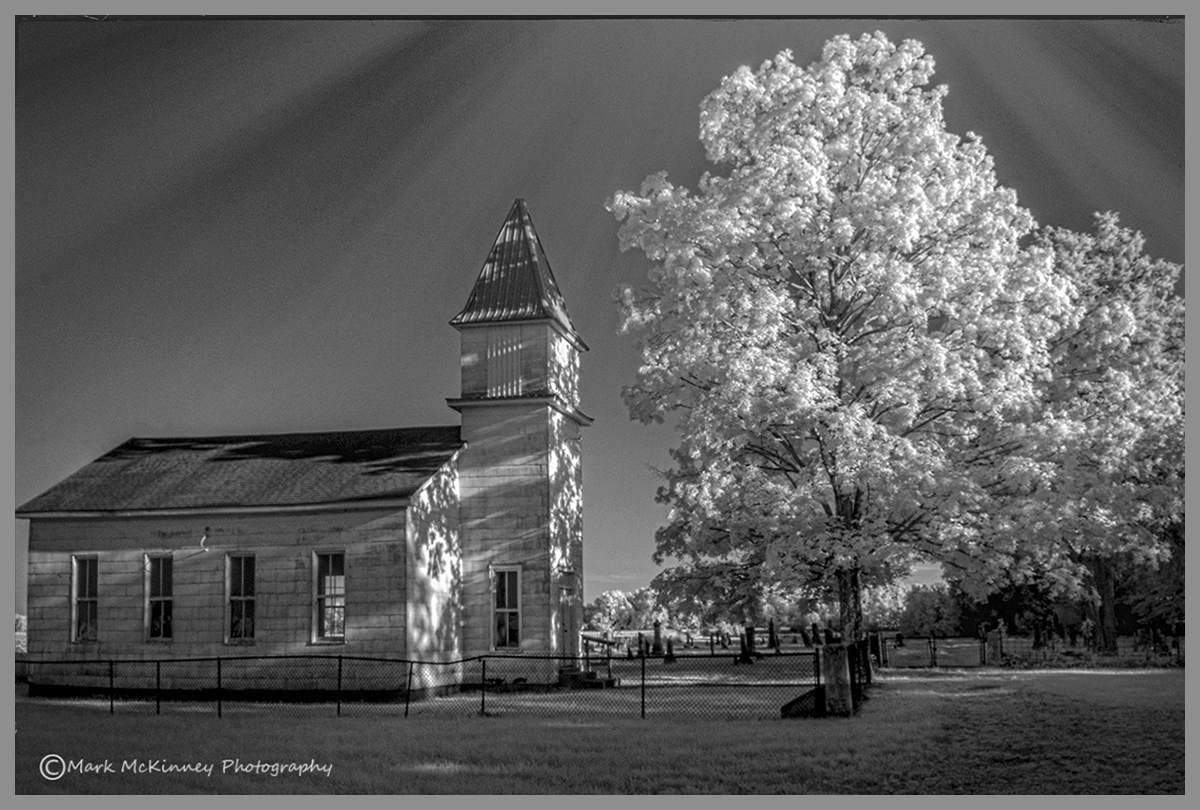 August 2019 - Green Moss Church
About the Image(s)
I know infrared isn't everyone's cup of tea. This was taken at the Green Moss Church near Marshall Illinois.
I had my Pentax K 7 converted to a a B&W infrared camera. I like to experiment with it. The evening light was good. The color pictures are nice I think. Still, this has some impact and brings out the light and shadows.
Pentax K7 converted by Spencer Camera. 200 mm focal length. F 9, 1/180th second. ISO 200. Processed in Photo Shop and then an Alien B&W filter.
---
This round's discussion is now closed!
11 comments posted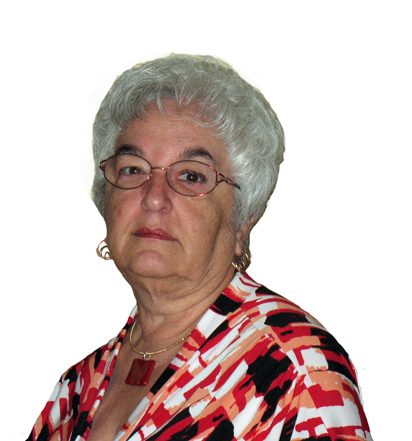 Beverly Caine

(Groups 48 & 80)
Visiting from 48 & 80
Very nice image but I'd really love to see the originals &nbsp Posted: 08/04/2019 21:59:58
---
Guy Davies

(Group 4)
Mark, the difference between the shaded angular church and the bright rounded tree creates an attractive visual contrast. I think you could add drama to the scene with some extra contrast. It is a pity that you have just clipped the roof at the left edge. &nbsp Posted: 08/09/2019 11:45:11
Mark McKinney
Thank you guy. The roof isn't clipped in original image. I used a filter to get that ray effect at the top and I now see (thanks to you) the roof is clipped on the left. Contrast is a tricky thing with B&W infrared (remember this was shot as infrared). I would like some more contrast. I put extra work in the edit to get the light shadow area on the church front. &nbsp Posted: 08/09/2019 11:59:39
Guy Davies

(Group 4)
Mark, I agree about contrast being tricky with b/w infra red, especially when you have such a vivid bright tree as you have here. You could try in the Shadows/Highlights adjustment in Photoshop (default setting Shad 35/Hlts 0) and then use a Curves layer to restore contrast. &nbsp Posted: 08/10/2019 07:43:50
---
Harley Rubens
I loved this shot even when I first saw it. I have not had time to respond, but have to not let your comment about my photo affect me. I did not notice the roof until I read the critiques. It probably should be added. The light on the church seems ethereal. Not sure about infrared, but the photo makes me want to pray and be blessed. The light shines day and night. I am in Illinois and want to visit it. &nbsp Posted: 08/15/2019 17:55:34
Mark McKinney
It is near Marshall Illinois. East Central Illinois. Green Moss Church. &nbsp Posted: 08/15/2019 18:24:21
---
Linda M Medine
Love the mood of this image. Great contrast. I also feel the image
needs more room in it. It feel a little boxed in and the shadow on the top of the church don't look like they are going in the same direction as the filter light above. I hope that made sense. Looks like the light is coming
from the right and not the top.
&nbsp Posted: 08/16/2019 13:25:41
---
Toni Caldwell
Beautiful shot. I love the light and the sun rays. &nbsp Posted: 08/29/2019 21:40:03
---
Mike Walker
Some infrared images just don't work for me. This one I really like because of the balance between the subjects and the processing you have done, especially the light rays. I didn't notice the clipped roof as my eyes didn't go to the edges, there is always something else to see in the body of the image. &nbsp Posted: 08/30/2019 10:20:21
---

Lane B Lewis
This is a lovely image and I would agree with Linda, the wonderful tree is cut off as well as the roof line.... it needs some space. Also, agree that the light seems to becoming from the right. ( I like the black and white, says, Johny One Note!!!!!) &nbsp Posted: 08/31/2019 15:36:39
Mark McKinney
Roof line can be fixed. All the tree is there on the right. &nbsp Posted: 08/31/2019 15:57:12
---