Heather-Dawn Joseph
---
November 2020 - Make my Day
About the Image(s)
Make My Day
I created this shot using my favorite model Teddy. I posed him on top of my holiday blocks with my husband's saw. In order for the saw to stay in place, I placed something on the back and also tied it to Teddy's arms making sure not to let the string show.
I placed light all around making sure to get the tool well light. I used PhotoShop to develop and Topaz for a little boost. I use Teddy for many still life shots as he is very posable.
Equipment used was my Canon 6D Mark ii; EF24-105 Lens; F4; Focal Length of 35 MM; ISO 100; F22; and 15 Sec.



---
This round's discussion is now closed!
7 comments posted
---
---
---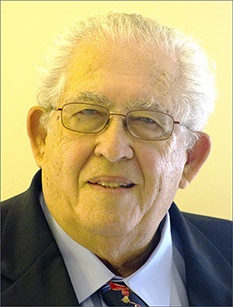 Stuart Caine
A very nice and different picture. The only suggest I have is to remove the small piece sticking up on the back-side of the saw ,just right of the top of the handle. &nbsp Posted: 11/11/2020 12:07:34
---
---
---
Holly Moore
Fun photo. Very humorous! It is very sharp, colorful and I like the composition. &nbsp Posted: 11/15/2020 13:58:17
---
---
---
Michael Braunstein
excellent photo and very creative. &nbsp Posted: 11/15/2020 15:13:51
---
---
---
Michael Braunstein
excellent photo and very creative. &nbsp Posted: 11/15/2020 15:13:51
---
---
---
Heather-Dawn Joseph
Thanks for all your comments. I enjoy still photography as it allows me to be as creative as I can be. And during this time, I have gotten the opportunity to play more with setup, composition, and lighting. &nbsp Posted: 11/20/2020 11:19:32
---
---
---
Lynne Lewis
Hello!
This photo is absolutely stunning in every way - I love it. You mentioned 15 sec and you had lighting all around the subject, so you did not light paint this image, correct.

Just so lovely and I will have to practice some to achieve this look. &nbsp Posted: 11/22/2020 12:30:37
---
---
---
Keith Parris
I like your photograph as it is. I would not change anything. It makes me chuckle each time I see it. &nbsp Posted: 11/30/2020 21:37:41
---
---
---