Keith Parris
---
August 2020 - Robert E. Lee High School
Original
About the Image(s)
Photograph made with Nikon D750 camera body and Nikkor 24-120 mm f/4 lens
ISO 400, Aperture f/22, Shutter Speed 1/125, Focal Length 24.0 mm in 35 mm film
RAW image file (.NEF), Bit Depth 16, Temperature 5650 K

Robert E. Lee High School

Original image made on Tuesday, 21 July 2020
Opened RAW image from Nikon D750 in Luminar 4.3
Applied Topaz DeNoise AI plugin layer
Adjusted Lens & Geometry: Vertical to remove keystoning
Cropped foreground and top of sky out of image
Adjusted Light: Exposure +35
Adjusted Light: RGB: Curve
Adjusted Light: Smart Contrast +40
Adjusted Light: Highlights -20
Adjusted Light: Shadows +30
Adjusted AI Enhance: AI Accent +30
Adjusted AI Structure: Amount +20
Adjusted Color: Remove Color Cast +30
Adjusted Details Enhancer: Small Details +45
Adjusted Details Enhancer: Medium Details +40
Adjusted Details Enhancer: Large Details +35
Used Clone And Stamp to remove circles caused by spots on UV Filter
Added Image Layer with my watermark or signature
Applied Topaz Sharpen AI plugin layer
Added AI Augmented Sky: Fireworks 2
Adjusted augmentation AI Augmented Sky: Fireworks 2 position
Adjusted AI Augmented Sky: Flip Object
Exported image to a .jpg file

This is the new building for Robert E. Lee High School in Tyler, Texas. The first classes are scheduled to meet in this building on Wednesday, 19 August 2020. A vocal war over the name of the school erupted this summer and the Tyler Independent School District has initiated the process to select new names for both Tyler high schools. Robert E. Lee opened in 1958 with Rebel as their mascot and the second largest Confederate battle flag in existence; a few years ago the mascot became the Red Raider and the flag disappeared. John Tyler High School was founded in 1912. So, I decided that it was appropriate to add the fireworks over the new Robert E. Lee building to represent the battle over the names of the high schools. I was on track to attend Robert E. Lee High School when my parent's and I moved to Dallas, Texas.



---
8 comments posted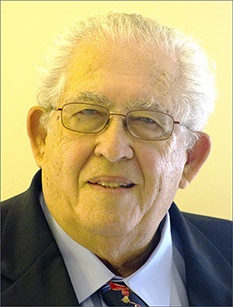 Stuart Caine
A very nice, sharp image I find looking at the building, my eyes go to the light pole on the left side. I would remove the pole. I would try darkening the sky, to see if it helps the fireworks. If not, try the birds in the Luminar sky program &nbsp Posted: 08/01/2020 09:41:46
Keith Parris
I lost the edits for my original post. So, I went back to my RAW image file and re-edited mostly following notes of my original workflow. I Erased the left light pole, used Luminar 4 Dodge & Burn to darken the sky, and added AI Augmented Sky: Lightning 2. The darkened sky made me think there was a thunderstorm; therefore, I added the lightning with large bolts over the name of the school. You can say there has been a storm of protest over the name of this school. I might edit again to replace the sky with a night sky then add the fireworks. &nbsp
Posted: 08/01/2020 18:50:59
---
Michael Braunstein
This is is very sharp. I think it is a little bright. Toning it down would really help the contrast. I am sure there are some people in Texas interested in a photo of this school. For me it lacks impact. &nbsp Posted: 08/01/2020 12:59:30
Keith Parris
Thank you for the advice. A reunion of sorts for the Robert E. Lee class of 1968 is planned for this coming October to celebrate that we are now 70 years wise. I might mat and frame a print of this image and take it to the party. Maybe somebody will want to purchase it. Of course, if more than one person wants it, I can make more prints. Although I did not graduate from Robert E. Lee, I was on track to do so until my parents and I moved to Dallas. I have reconnected with some of my Tyler classmates from first through seventh grade who did graduate from Robert E. Lee, and they accept me into the reunion activities. &nbsp Posted: 08/01/2020 19:02:34
---
Heather-Dawn Joseph
I understand what you wanted the viewer to see but it did not grab me. The fireworks was a good touch and you did a good job but the interest is just not there. Sorry. I agree with the other comments, very sharp image. &nbsp Posted: 08/01/2020 17:01:25
Keith Parris
Welcome to the group. My subject matter is of local interest only. I re-edited this image to incorporate comments of other DD group 42 members. I should try to edit this image for more general interest perhaps based on the architecture of the building. The original building was single story with all classroom opening to an outside sidewalk. The original building that opened in 1958 has been demolished and the new building is a major improvement over the old building. Unfortunately the storm or battle over the name of the school has cast a shadow over the fabulous new building. John Tyler High School, founded in 1912, the other high school in Tyler, Texas also has a brand new building. The names of both high schools are in the process of being changed. Again, welcome to the group. &nbsp Posted: 08/01/2020 19:22:53
---
Heather-Dawn Joseph
Thanks for the welcome.

I like the image above. I get what you were trying to say much better than the one posted. I get the impact of a storm brewing over the buildings. The night sky has an awesome effect and portrays what you want the viewer to see. Sorry I did not look at the changes. Looking forward to more of your work and your critiques.

Sorry I did not introduce myself in the beginning. &nbsp Posted: 08/01/2020 20:17:48
---
Lynne Lewis
Keith -- I really like the stormy skies and lightning shot you provided which goes along with all the turmoil around the name and flag presenting a good story. Nice job. &nbsp Posted: 08/04/2020 13:14:53
---
Please log in to post a comment