Keith Parris
---
May 2020 - Ancestors
Original
About the Image(s)
This is my great grandfather, Henry Mil (Neal) Blackmore. I inherited the family photograph album from my parents. The is the first and presumably the oldest print in the album.

This is my attempt at photo restoration with inspiration from John E. Wilson's class titled "A.B.Cs of Photoshop" at the Texas School of Professional Photographers virtual Quarantine Edition via Zoom today.

Scanned print on my EPSON Perfection V700 Photo flatbed scanner to TIFF at 1200 ppi. Opened in Adobe Photoshop.
Copied Background Layer.
Selected Subject.
Inverted selection.
Made a New Fill Layer, and named it Light Gray.
Filter > Liquify to repair where a little bit of his left sleeve has been cut off of the print.
Image > Adjustments > Shadows/Highlights.
Image > Adjustments > Brightness/Contrast.
Cloned out discoloration.
Resized image.
Saved as psd file.
Saved as jpg file.








---
This round's discussion is now closed!
13 comments posted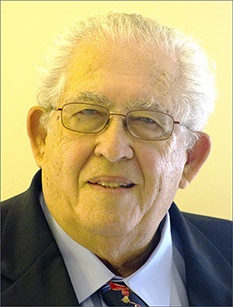 Stuart Caine
keith, you did a nice job, but you have to continue on. I first went to Topaz DeNoise AI to remove any noise. Then I adjusted the image through Photoshop, Then went back to Topaz Sharpen AI. see( image)
On one of the Zoom seminars they said DeNoise your image first. If you sharpen it first, you not only sharpen the image, but sharpen the noise at the same time (it makes sense) and I agree. &nbsp
Posted: 05/01/2020 08:59:47
Keith Parris
Thank you for your advice.

Was the Zoom seminar you mentioned part of Texas School of Professional Photography Quarantine Edition? If so, I think I might have heard Topaz mentioned, but I didn't pay much attention to it because I don't own any Topaz software. However, after seeing what you did with my image, I am tempted to buy some Topaz software - perhaps the Utility Bundle. Is this stand-alone or does it work inside of Adobe Photoshop? I saw Topaz AI demonstrated at Scott Kelby's program in Arlington, Texas last summer, but it didn't excite me enough to want to buy it until I saw what you did with it.

This is the first photograph out of an album that is about two inches thick. So, I might have enough work that will benefit from this software. Besides, I might offer photo restoration along with selling photo greeting cards if I can ever launch my own business.

Is it the light background that makes my grandfather appear to be three dimensional? Or is it the highlights on his face that causes the eye to think he is some distance away from a wall?

&nbsp Posted: 05/01/2020 21:21:38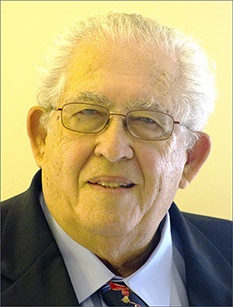 Stuart Caine
The Zoom seminars are put together by the two local camera club I belong too. Most of these are closed seminars, put together with the speaker and the club. you must sign in for these and be a member of that club to receive them. Regarding your picture, because of the angle of his face.You see the front and one side of his face, and the sharpness of the image, gives a 3D look. Topaz works with photoshop. &nbsp Posted: 05/02/2020 09:12:33
Keith Parris
Thank you for your advice.

Was the Zoom seminar you mentioned part of Texas School of Professional Photography Quarantine Edition? If so, I think I might have heard Topaz mentioned, but I didn't pay much attention to it because I don't own any Topaz software. However, after seeing what you did with my image, I am tempted to buy some Topaz software - perhaps the Utility Bundle. Is this stand-alone or does it work inside of Adobe Photoshop? I saw Topaz AI demonstrated at Scott Kelby's program in Arlington, Texas last summer, but it didn't excite me enough to want to buy it until I saw what you did with it.

This is the first photograph out of an album that is about two inches thick. So, I might have enough work that will benefit from this software. Besides, I might offer photo restoration along with selling photo greeting cards if I can ever launch my own business.

Is it the light background that makes my grandfather appear to be three dimensional? Or is it the highlights on his face that causes the eye to think he is some distance away from a wall?

&nbsp Posted: 05/02/2020 16:08:55
Keith Parris
Thank you for your advice.

Was the Zoom seminar you mentioned part of Texas School of Professional Photography Quarantine Edition? If so, I think I might have heard Topaz mentioned, but I didn't pay much attention to it because I don't own any Topaz software. However, after seeing what you did with my image, I am tempted to buy some Topaz software - perhaps the Utility Bundle. Is this stand-alone or does it work inside of Adobe Photoshop? I saw Topaz AI demonstrated at Scott Kelby's program in Arlington, Texas last summer, but it didn't excite me enough to want to buy it until I saw what you did with it.

This is the first photograph out of an album that is about two inches thick. So, I might have enough work that will benefit from this software. Besides, I might offer photo restoration along with selling photo greeting cards if I can ever launch my own business.

Is it the light background that makes my grandfather appear to be three dimensional? Or is it the highlights on his face that causes the eye to think he is some distance away from a wall?

&nbsp Posted: 05/02/2020 16:52:57
---
Michael Braunstein
The one by Stuart is amazing. What caused the blue tint? Maybe you can take it out. &nbsp Posted: 05/02/2020 10:38:08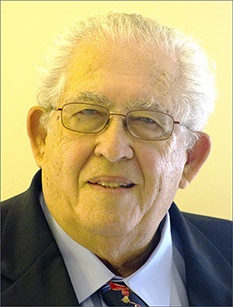 Stuart Caine
What I have done, I went into the new version of Topaz. It's called Mask AI. This mask program. is very easy to do. After you mark off what you want to save, you go to background(which is on the screen area as a checkerboard pattern. Then I selected the button that is marked, then go to my selections of Textures, pick one and drop it in. Hit the save button in Mask and everything comes together &nbsp
Posted: 05/02/2020 16:37:22
Keith Parris
Stuart - This is amazing. I just purchased and downloaded Topaz Labs Utility Bundle: DeNoise, Gigapixel, Sharpen, and jpeg2raw. DeNoise is installing in background now. I will probably get the other Topaz Labs programs. I like this version even more than your previous demonstration. &nbsp Posted: 05/02/2020 16:44:43
---
Michael Braunstein
What is causing the blue? &nbsp Posted: 05/02/2020 19:01:20
Keith Parris
Michael - I think the blue that you see is from the print that I scanned. I am trying to learn how to take that out. I think the blue is contamination on the print itself probably from improper storage. &nbsp Posted: 05/02/2020 19:34:54
---
Lynne Lewis
I have not attempted any restoration but this is quite an amazing difference. Nice job Keith and Stuart. &nbsp Posted: 05/03/2020 02:37:00
---
---
Michael Braunstein
In photoshop I went to hue/saturarion/ blue and just decresed the saturation &nbsp Posted: 05/03/2020 09:00:02
---