Holly Moore, PPSA
---
January 2020 - Cormorant in Spanish Moss
About the Image(s)
This image was taken last month while visiting family in Lakeland, Florida. There is a nature preserve in Lakeland with walking trails through the trees and swamps. It was late afternoon and although the trail was shaded, the sun was shining through the trees and directly on the bird. I had my Canon 5D Mark IV and the lens was a 70-300. Settings were: F/6.3, ISO 400 and exposure was l/640. I cropped, darkened the background and added contrast. I usually don't photograph nature, so I really appreciate any feedback from the group.




---
This round's discussion is now closed!
9 comments posted
Michael Braunstein
Excellent. I cannot offer anything to help. &nbsp Posted: 01/12/2020 14:13:04
Holly Moore
Thanks Michael. &nbsp Posted: 01/22/2020 21:31:26
---
Sarah Bernstein
Beautiful lighting and detail in the feathers. A really nice catch of the bird. &nbsp Posted: 01/12/2020 16:07:18
Holly Moore
Thanks so much for your comments. &nbsp Posted: 01/22/2020 21:31:08
---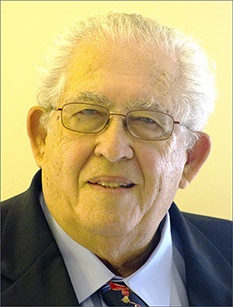 Stuart Caine
fine image , if you could blur out some of the green, behind the birds head, it may make the Cormorant stand out a little better. &nbsp Posted: 01/13/2020 12:13:53
Holly Moore
Thanks for your feedback. &nbsp Posted: 01/22/2020 21:30:16
---
Keith Parris
This is an excellent photograph; the sharp focus on the bird's eye and catch light on the eye makes this photograph a winner in my mind. I might try to darken the background to make the bird more prominent. You might consider entering this photograph in the Heard Natural Science Museum's annual photography contest; see
https://www.heardnaturephotographers.com/about-the-contest-1.
Photographs must be entered between 01 and 23 February 2020 as .jpg files. Entry fee is $10 per image, and Best of Show winners receive $100. &nbsp
Posted: 01/13/2020 23:37:30
Holly Moore
Thanks for your feedback. I will check out the photo contest you mentioned. &nbsp Posted: 01/22/2020 21:30:51
---
Lynne Lewis
A gorgeous capture Holly -- a bit busy in the background but you definitely can work with it. &nbsp Posted: 01/22/2020 21:37:20
---