Member Bios
Pat Choo
I'm an independent consultant and my work is mainly with people - career transition, coaching and facilitating people development training programs. I juggle with work, spending time with grandchildren and of course, photography.

I was inspired with the beautiful photos by a friend and felt a rush to take up photography. I've no regret since as I see myself improve over the years - though there's still alot to learn and improve. At every opportunity I have, I will be out the door with my camera. I join local groups/clubs for various photoshoot - from street, architecture, land/sea scapes, sunrise, sunset, flowers, etc. I dabble at everything as I still find everything fascinating! Hopefully, I will find my niche soon. Have been doing some travel photography to China, Vietnam, Myanmar, UK, Malaysia, Indonesia.

Currently using a Canon 7D (just upgraded from 70D), Canon 18-250mm & 70-200, Tokina fisheye 10-17mm, Tamron 35mm, Sigma 17-50mm. Also acquired a mirrorless, Sony A6000, as at one time I was thinking of giving up the DSLR as it was getting too heavy. For Sony, I have kit lens 16-55mm, 19mm, 70-200mm, Macro 90mm.

Look forward to learning and more sharing with the group.

---
---
---
Sarah Bernstein
I have taken travel photos for many years. In the more recent years, I have had the opportunity to expand my interests in wildlife photography. I joined the local photography club to improve my skills in editing and composition. Now I to learn more about how best to edit my photos and create memorable images. I primarily work in On1 and sometimes in lightroom and topaz.

---
---
---
Holly Moore, PPSA
I am retired and live with my husband, Joe in Georgetown, Texas. When I retired about ten years ago, I bought my first DSLR, began taking courses through PSA and joined a local photography club.

I enjoy all types of photography, but I really like taking pictures of architecture, still life, travel and my grandkids. I enjoy printing and exhibiting my images locally and I also enjoy competing. It is very humbling! In 2017, I finally earned my PPSA and also began volunteering as judge for PSA affiliated photography clubs. I also like to judge for the local 4H Youth Fair. I shoot with a Canon 5D Mark IV.

I know I will never stop learning, especially from viewing other photographer's images. I really appreciate the opportunity to be a member of our group and receive feedback from everyone.

---
---
---
Michael Braunstein
I bought my first camera before a trip to Europe in 1972 as an exchange student. The camera cost $2. I was surprised at the quality of the photos and moved on to a Minolta SLR shortly after that. I continued to travel frequently taking many photos but with little knowledge of how to adjust F stops or shutter speed to get the effect I wanted. In 1995, during a scuba trip to the Solomon Islands I rented a Nikonos 5 and started my hobby as an underwater photographer. Automatic functions did not work well underwater so I had to get better educated as to how to take photos. I believe this has greatly helped my photography. Now I am interested in expanding my photography above water as well.
---
---
---
Lynne Lewis
I live in Fort Collins, CO and currently a Services Program Manager working for a large computer manufacturer leaving little time to devote to photography. I have enjoyed photography for quite some time but after a long gap renewed my passion the past several years. After joining two local photo groups I was able to leverage the awesome talent shared by these avid photographers, increasing my photographic knowledge along with fostering new friendships.

I enjoy shooting a wide range of subjects and my photos reflect the interest in "rust and dust", street, abstracts, macro, culture and travel - there really is not much I would not photograph.

As I know the basics of post processing, mainly Lightroom, there is so much more for me to learn. Looking forward to interacting with this group and hopefully adding value for others.

I shoot a Nikon D800 and have a variety of lenses and my favorite has to be the 24-70.
---
---
---
Group Admin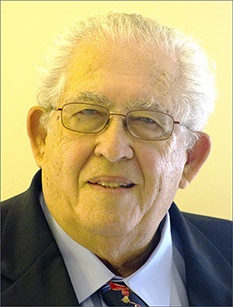 Stuart Caine
I started in photography while in High School (1948). My first 35mm camera was an Argus C3. I retired in 2002 and moved from Long Island, New York to Boynton Beach Florida. While on Long Island I was a member of the Long Island Color Print Club, and was President for two years. This was a unique photography club, we did prints and slides. You had to develop negatives or positives and print the negatives and mount the slides. We had judges who evaluated our pictures or slides for what they were. Being a unique club, we were written up in Popular Photography. Over the years, I also used a 2" X 2" camera as well as a 2" X 3" camera, doing both slides and photos. I used a B-23 enlarger with a color head in the old days, but now do digital only with my computer and Photoshop CS5

My career was spent as an Electronic Engineer in sales as Vice President for a few Consumer Electronic Manufactures. Then in 1986 my wife and I purchased a travel Agency on Long Island. We were both very active in the industry and it gave us a chance to visit the world. We both still like to travel and do photography.
---
---
---
Sarita Yeola
live in the Bay area of California and have worked as a scientist discovering safe medicines for more than 25 years. I recently took up the hobby of photography with a DSLR camera. I find birds to be challenging and interesting subjects for photography. But I am also interested in photographing landscapes and other wild life. I would like to learn about all aspects of photography from the group