Jan Lightfoot
---
June 2020 - Water flowers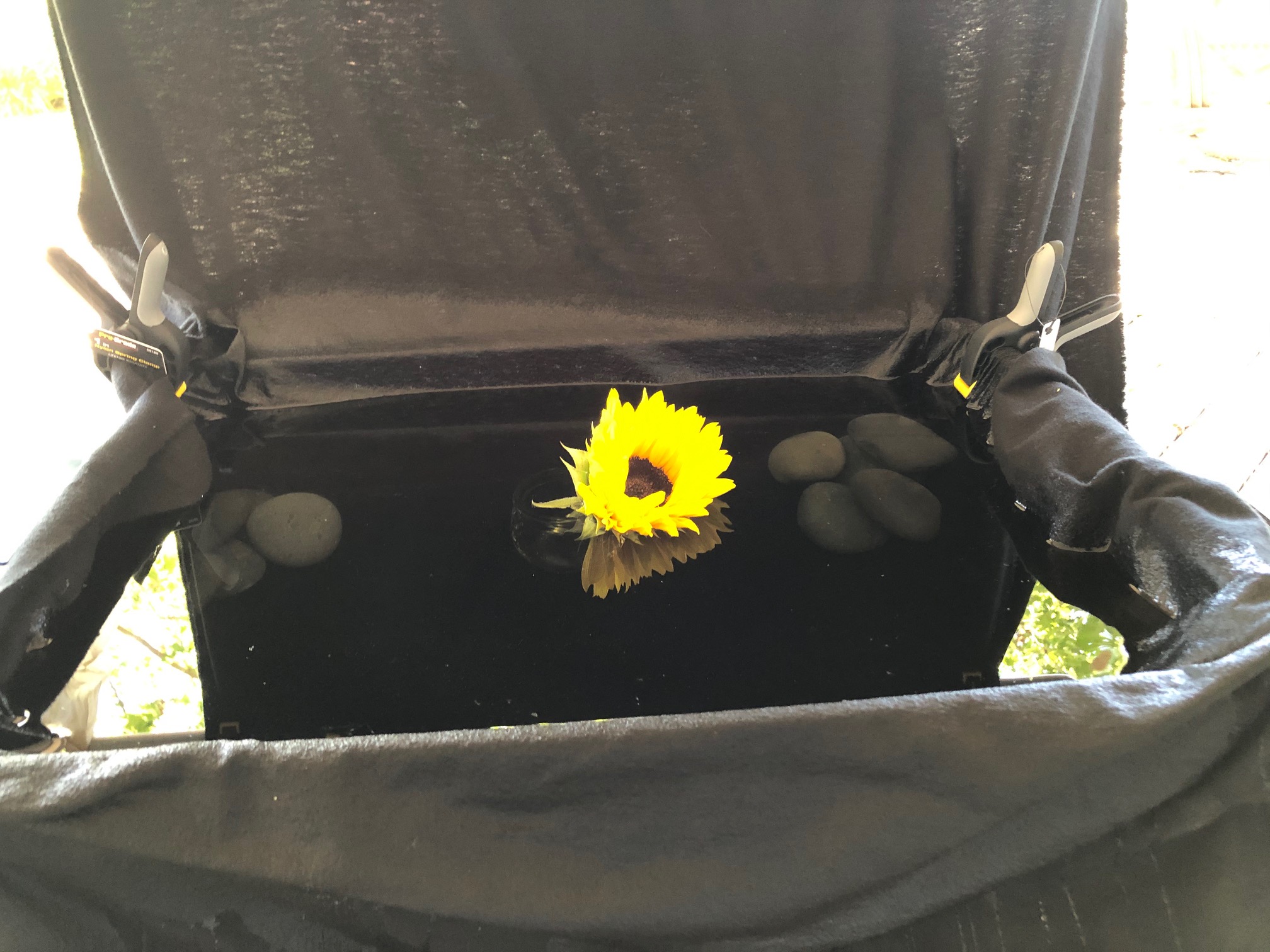 Original
About the Image(s)
Firstly, I needed this project to take my mind off all the latest headlines. It was fun and absorbing. Original 1 shows the setup in getting this kind of effect, which are simply flowers floating in water. After many attempts, I think I finally got the hang of it.

The setup is outside (do not do this indoors!), which presents its own set of challenges like breezes and ripples. A single black piece of fabric is draped over a background support, and then draped into a container to hold the water. Rocks help to hold the fabric down in the water. I went to Costco looking for lilies, but it was slim pickings because of graduations. I ended up with yellow flowers from Luckys. Camera on a tripod down low to capture the reflections and patiently waiting for any breezes to stop so I could shoot five fast bracketed images. I wasn't too worried about ISO. Arranging the flowers was challenging, sometimes I just let them do their own thing.

In PS, I took the bracketed images and added them one by one as a layer from lightest to darkest, created a layer mask for each one and then painted in the highlights. This is similar to the technique used in last month's image. Opacity ranged from 75-100%. It was a total experiment and I think each image might require a slightly different approach.

---
This round's discussion is now closed!
8 comments posted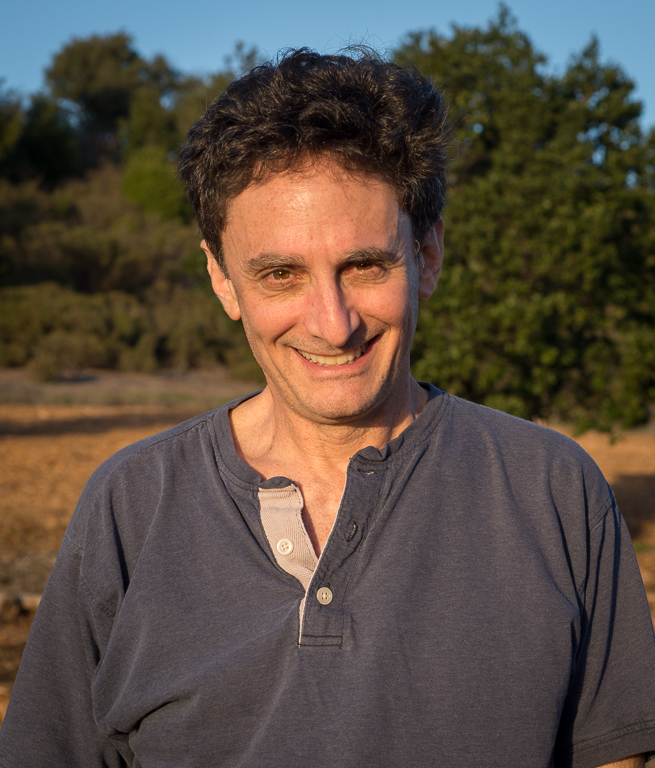 Brad Becker
Jan, Thank you for sharing the process. This is outstanding. This is perfectly executed and a delight to look at. It's interesting how many of us favored flowers this month. Viewing your image certainly took my mind off the headlines! &nbsp Posted: 06/06/2020 13:25:59
---
Angela Bonner

(Group 81)
Well worth all the effort and set up!! A beautiful image and sharp as a tack!! &nbsp Posted: 06/07/2020 12:57:40
---
Kathy Triolo
Jan, Your photo is stunning! I love the composition, the reflection and the clarity.
&nbsp Posted: 06/07/2020 21:52:24
---
Karen Botvin

(Group 2)
Beautifully composed! Thank you for the details. Did you eventually put all the flowers together in the container and shoot the bracketed images or did you shoot one flower at a time and use free transform to add them together? Love the outcome! &nbsp Posted: 06/08/2020 16:01:05
Jan Lightfoot
Thanks Karen! The flowers were shot as an arrangement, not individually. &nbsp Posted: 06/29/2020 13:31:26
---
Lisa Nathan
Jan, very nice work and such a nice final result! &nbsp Posted: 06/10/2020 21:46:17
---
Maryellen Bauer
Stunning! Thank you for explaining your process...very interesting. Just beautiful. &nbsp Posted: 06/11/2020 12:38:50
---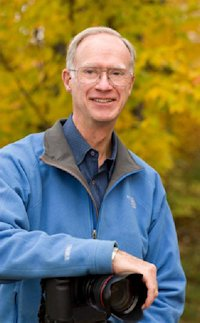 Henry Roberts
Jan, what an amazing image! At first I didn't realize part of it was a reflection in water until I looked at your original closely. All the parts of the flowers are so sharp and clear. Have you seen Harold Feinstein's book 'One Hundred Flowers'? He also uses a black background and I think artificial lighting but I think your natural lighting and water reflection is far superior.

And what will you do next month? I can't wait to see. &nbsp Posted: 06/15/2020 18:47:40
---