Jamie Carrier
---
February 2021 - Lonely
Original
About the Image(s)
This was taken on our last trip before the pandemic. We drove to the Sand Dunes in Southern New Mexico.

I decided I liked this in B and W better. It was taken as sun was setting. I like the cropping, but I have a few questions....do the footprints distract? It seems there is a haze at the base of the mountains. Do you see it? Or perhaps my eyes are tired of looking at the photo. I do know it gets hazier as the sun sets due to the wind carrying sand particles. Thanks for your help.

I hope everyone is well!
---
7 comments posted
---
---
---
Julie Deer
Hi Jamie, this lovely image certainly creates a feeling of loneliness. I wonder if a portrait presentation, including more of the foreground would create even more. Mon works really well for this image and the interest in the sand dunes complimented by the mountain horizon give plenty to look at. The haze doesn't bother me at all. Great shot! &nbsp Posted: 02/08/2021 18:40:44
Jamie Carrier
Thank you Julie. I'll give it a try!
&nbsp Posted: 02/09/2021 11:57:02
---
---
---
Andrew Hersom
The footprints in the foreground for me do detract a bit, also the tyre marks in the middle. I think I would prefer a letterbox crop which excludes most of the foreground and includes more of the interesting mountains and sky. Also might work better in B&W with some shadow detail. What do you think? &nbsp
Posted: 02/15/2021 04:29:46
---
---
---
Alison McMahan
I've been to this place and I felt that the dancing sand in the distance was part of the magic of it.
I feel that your image and Andrew's version of it are almost two completely different pictures. Your image makes me focus on the figures. It's about the people in the landscape. Andrew's is about the landscape; the people seem to only be there for scale.
A really beautiful picture. It's been amazing to watch you pursue similar ideas in really different pictures and grow so much as a photographer. I have a much stronger sense now that you knew what you were after and went out and go it. Kudos! &nbsp Posted: 02/15/2021 05:13:34
---
---
---
Anne Nettles
Hi Jamie! What a cool place to do some photography. I am not bothered by the foot steps. I do like the composition better in black and white. Though my eye goes to the people on the dunes, I really think this photo is about the dunes. The exposure over the dunes is great and I love the soft light. Did you use Silver Effects for the conversion? Perhaps add a bit of clarity and texture to bring out the sand even more? I like the detail in the distance mountains in the original. Perhaps you could sharpen that more with the adjustment brush in LR or PS. Nice capture!
&nbsp Posted: 02/20/2021 09:17:02
---
---
---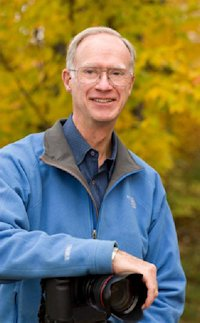 Henry Roberts
Jamie, you have captured the wonderful flowing dunes of gypsum in White Sands National Park. The people add perspective and indicate the loneliness of the area. And your b & w version is the way to go. And I laud the way you cropped some of the foreground out. I do not think the footprints distract, perhaps because I have been there and seen footprints disappearing into the distance. That is part of the essence dunes.

My suggestion would be to lighten the image considerably. The dunes are white so why not bring that out. (Or maybe I need to brighten my monitor.) I was on the dunes some years ago and was disappointed the Park did not open at sunrise so I could catch the long ephemeral shadows as they migrated with changing sun positions during the day. At that time, a few people were permitted to camp out overnight. I doubt that would be possible now.

Andrew has some great ideas.

Great visualization and execution! &nbsp Posted: 02/20/2021 11:20:46
---
---
---
Catherine Honigsberg
The B&W conversion is great, but did loose detail in the background. I like the crop Andrew suggested and bringing up the background. I like them walking into the picture more, but see what Andrew was going for in the background. This picture offers you so much to work with. Would love to see it again. &nbsp Posted: 02/22/2021 12:54:23
---
---
---
Please log in to post a comment