Julie Deer
---
January 2021 - Busy City Skyline 2
About the Image(s)
I have always been interested in turning an image into a circle, so decided to have a go. This was a twilight image of the Melbourne city skyline. I followed a tutorial on YouTube. The following link gives an easy way to make a tiny planet with the buildings sticking out.
www.youtube.com/watch?v=mvVbRN8_BH4
I don't recall turning the image upside down, so maybe that is how the buildings went to the middle.
I enhanced the yellows and changed the sky to purple as there were already a lot of purple hues there anyway.
Happy for you to tell me what you think.
---
8 comments posted
---
---
---
Alison McMahan
That was a great video! He made it look so easy... I am sure it is not!
I love your picture. I can see from his and your example that having one building or other landmark that stands out adds to the overall effect. I like the purple in yours. I do wonder what it would have looked like with a blue sky.
I am inspired to try to make some good skyline shots of Manchester, NH (a challenge in and of itself as it really doesn't have a distinguished skyline) and then try this effect! Very inspiring! &nbsp Posted: 01/08/2021 17:25:37
---
---
---
Julie Deer
---
---
---
Julie Deer
Alison McMahan
I like this one very much. I can't believe you got all that from one skyline image! &nbsp Posted: 01/10/2021 21:30:16
---
---
---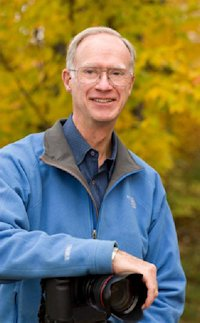 Henry Roberts
Julie, this is really an interesting experimentation which I would like to try myself. It is great that you are trying new techniques to show your creativity.

And I like your further experimentation in response to Alison. Julie, keep experimenting and having fun. &nbsp Posted: 01/10/2021 09:52:13
---
---
---
Jamie Carrier
Julie...this is amazing! I watched the video. It seems easy, but I'm sure takes lots of practice. I think of the different possibilities. Thanks for sharing and for trying new things! &nbsp Posted: 01/14/2021 07:22:51
---
---
---
Anne Nettles
I love your image! I have done a couple of circular planets and they are fun to do. The color harmony is beautiful. Love the purple sky. Super capture and editing-congratulations! &nbsp Posted: 01/16/2021 12:28:43
---
---
---
Julie Deer
Thank you all for your lovely comments. I did have fun making these images. I just followed the YouTube video step by step. It was a lot of fun to play with. &nbsp Posted: 01/17/2021 07:07:29
---
---
---
Please log in to post a comment