Alison McMahan
---
November 2020 - John Stark Statue Silhouette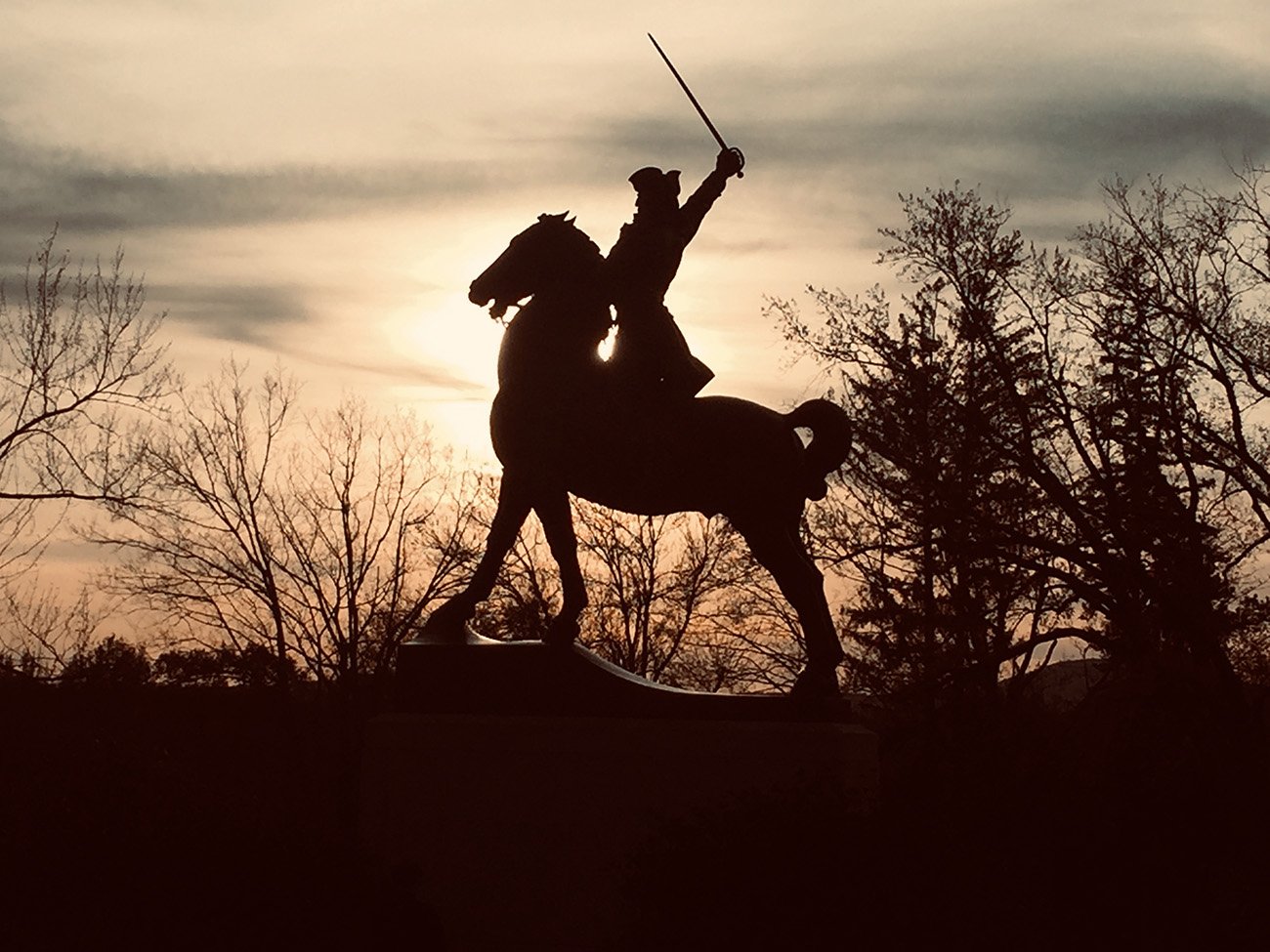 Original
About the Image(s)
I recently read an article about silhouette photography. (https://digital-photography-school.com/how-to-photograph-silhouettes/) I thought that might be something to try this month, as my other projects were too complicated for the amount of time I had. I went as far as putting my camera bag in the car with me whenever I went out.
And yet the two best silhouettes I happened on were some trees outside my office window and this one, which I saw when out on a walk. All I had was my phone, so this is an iphone 6 plus photo, backcamera lens 4.15mm f2.2 exposure 1/5000th of a sec, ISO 32.
I cropped and did a little slider work in camera raw.


---
This round's discussion is now closed!
9 comments posted
---
---
---
Catherine Honigsberg
This is a nice silhouette. The color enhancement is very nice. The sun is a little hot behind the statue, but the color is great. &nbsp Posted: 11/18/2020 07:34:06
---
---
---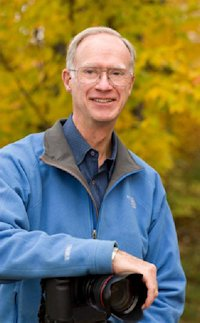 Henry Roberts
Alison, nice job with your phone. I think this is a beautiful silhouette as is and have no suggestions to make. &nbsp Posted: 11/18/2020 14:03:35
---
---
---
Anne Nettles
Love this! I am a big fan of backlight compositions as well as very graphic images. I really think warming the image up worked well for you. I think this is one of your stronger images. Nice job! &nbsp Posted: 11/18/2020 16:53:20
---
---
---
Andrew Hersom
Good to take the picture even with your phone. The treatment is nice, the statue is well positioned and the colours are pleasant. A very dramatic shot. The sun is burned out but I don't think this matters.
I think there is some chromatic aberration which shows round the margin of the statue and the sky is a bit noisy - both of these could be easily improved in Lightroom. &nbsp Posted: 11/19/2020 14:59:05
---
---
---
Julie Deer
Hi Alison, I really like the colours in your image. The black trees against the golden sky are really interesting. Unfortunately the sun keep taking my eye. I wonder if you shot this again could you stand a little closer to make the horse a bit bigger and try bending down to get the biggest part of the horse to cover more of the sun. &nbsp Posted: 11/20/2020 16:03:29
Alison McMahan
You know, Julie, you are right, this statue is very close to me, I could go back with a plan and attention to time and maybe an ND filter and shoot it properly. After all, it's a statue, it's not going anywhere... for some reason it hadn't occurred to me to go back and try again. But I will! &nbsp Posted: 11/25/2020 03:06:43
---
---
---
Jamie Carrier
Dramatic! Very nice! The colors are stunning!
&nbsp Posted: 11/24/2020 09:12:35
---
---
---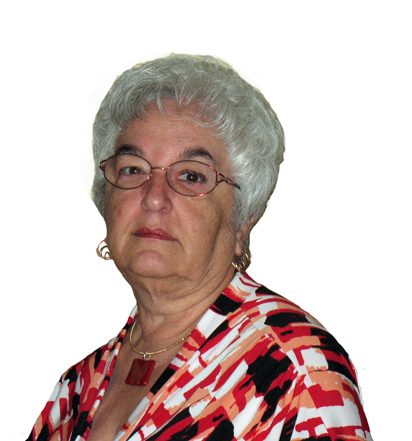 Beverly Caine

(Groups 48 & 80)
visiting from 48 & 80
This is a beautiful shot. I am not a cell phone photographer. Although I have an Android I never added any of the aps as I am spoiled with my 23" monitor and am more comfortable with Photoshop, but am always amazed at some of the images shown in our camera club that have been produced by cell phones.

I must say, I am not in total agreement with Julie as to re-placing the statue in relation to the sun as I like that bright spot. I wonder what your other group members think &nbsp Posted: 11/26/2020 12:02:59
Alison McMahan
Thank you for the kind words, Beverly! Nice to see people here from other groups!
Just to be clear, I took the picture with my phone, but then I took it home, downloaded it, and edited on photoshop on my laptop computer. I do have a few photo-related apps on my phone, but they are for taking pictures, not editing them. That I do on my laptop! &nbsp Posted: 11/27/2020 00:56:01
---
---
---