Jamie Carrier
---
November 2020 - Palouse, Washington
Original
About the Image(s)
We traveled to Palouse, Washington. This was taken in late April. Palouse is a farming area in Washington state with rolling hills, farmhouses, old barns, trees, dirt roads, etc. This was late afternoon and came across a farmer plowing his fields. The sun was perfectly hitting the dust behind the tractor as he was plowing for the next crop. I didn't want the grass blown out so went light on the exposure, cropped a little but overall, didn't do much.
I appreciate your comments. Thank you!!!
---
This round's discussion is now closed!
8 comments posted
---
---
---
Catherine Honigsberg
I really like the dust - it adds a lot to the picture. I might try to lighten the greens a little. I tend to like my photos dark too, but I see what people tell me about making them a little lighter. &nbsp Posted: 11/18/2020 07:32:36
---
---
---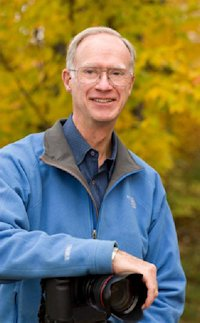 Henry Roberts
Jamie, if the Palouse area is as beautiful as your image, then I need to go there myself. Wonderful landscape capture!

I know you did not want to blow out the grass but I think you could lighten the image slightly without ill effect.
&nbsp Posted: 11/18/2020 13:59:28
Jamie Carrier
You do need to go to Palouse. There is a picture every time you turn. We spent several days there and could have spent more. There is a little mountain that is wonderful to go to the top at sunset and see the beautiful rolling hills, farms, farmers. If you get a chance...go!
You are right, in playing with processing, I did blow out the greens and probably over corrected. Thanks for your comments! &nbsp Posted: 11/24/2020 09:19:10
---
---
---
Anne Nettles
Hi Jamie, I have seen many photographs of the Palouse and I hope to visit the region in the next couple of years. I love the composition! I also agree with Catherine and Henry about bringing the exposure up. I wouldn't vignette this photo either. I would also play around with the vibrance slider. Was it a bit smoky out there? I know this past year there have been many wildfires out west and the smoke has even traveled far east of there. You might also play with the white and black points to see if you increase the depth. The smokiness makes the photo a bit flat. I bet you got lots of nice shots out there. Love to see some others in future.
&nbsp Posted: 11/18/2020 16:50:06
Jamie Carrier
I took this several years ago. But you are right, it was hazy due to the farmers plowing their fields. We found AM was best for shooting although the evening brought it's own beauty...especially if you drive up this little mountain and get the setting sun affect on the rolling hills. &nbsp Posted: 11/24/2020 09:21:31
---
---
---
Andrew Hersom
Pleasant picture of the Palouse, nice to see something going on with the ploughing.
I feel that the "dust storm" (or is it a flare) effect slightly to the right of centre and also on the right hand side takes away from the interesting dust created by the ploughing. Too much is going on. I agree with the others, for me needs +1 exposure and the black areas darkening. &nbsp Posted: 11/19/2020 14:52:43
---
---
---
Julie Deer
Hi Jamie, I certainly hope the farmer was wearing a dust mask! I like the moodiness of this shot. The rolling hills are lovely. This is something I have failed at capturing well, but you have succeeded in doing. &nbsp Posted: 11/20/2020 15:58:32
---
---
---
Alison McMahan
"Pelouse" means "lawn" in French so as soon as I read the name and the place and saw that beautiful emerald-green grass or whatever it is, I had to smile. What a beautiful place! and a beautiful moment that you caught.
When I was in theater I witnessed some interesting effects work. People would project images onto a scrim that wasn't visible in normal lighting conditions, and it would suddenly reveal something. I also saw an experiment where a column of smoke (actually dry ice vapor) was emitted by something on the scene and then images were projected onto that. I've seen the same done with foam.
The wave of crop-dust in this image has the same effect on me here. There is one reality, of the placid, almost ocean-like surface of emerald green, and then there is the explosion of dust, which enables us to see that the sun is moving across the landscape, reminding us that even a landscape this calm is ever changing.
If you bring up the exposure as others have suggested you definitely want to make sure to adjust the blacks and shadows accordingly so you don't lose the range of contrast. I agree with Andrew that the wave of dust to the far right is a distraction. That could simply be cropped out. I wouldn't touch the rest of the
dust.The
background is hazy, so cloning any more out would just lead so a blotchiness you don't need.
Great catch. Like the others, I'd like to see this place some day.... &nbsp
Posted: 11/25/2020 03:03:09
---
---
---