Jamie Carrier
---
October 2020 - BOO
About the Image(s)
This image goes back to 2011. We're not traveling and that's where we do our photography. I've been going through old photos and weeding them out. I came across this. It's not something I would hang on my wall, but it seems like the month to submit it.

I took this in Evora, Portugal at the Chapel of Bones, built in the 15-16th century. The whole chapel is built of bones and rather macabre. Because of the bones and time period, black and white seemed appropriate. I did a small amount of cropping, used the slider on contrast, blacks and whites.

Interestingly, we were in Evora the day after Halloween and while eating lunch in a little cafe, a teacher paraded her students through the streets all dressed up in simple costumes!!! I guess for me, this is a memory, but good practice in processing.
---
9 comments posted
---
---
---
Alison McMahan
Wow, Jamie, what an image!
I've seen the bones from the killing fields in Cambodia and the catacombs in Paris where the plague victims and revolutionary war dead were buried. I assumed when I first saw your picture that the bones were those of plague victims, but I just looked it up and they are not! The Franciscans dugs up the bones of ordinary people to create their chapel! Not very nice....
For me the picture is cropped quite nicely. The Black and White adds volume to the skulls. Did you try cropping out the darker collection of (femurs?) on the right? I tried playing with it and in the end I think your choice was the best. Great find in your collection, and hopefully, a happy memory! &nbsp Posted: 10/10/2020 04:56:48
Jamie Carrier
Thank you. Yes, a good memory. Evora is a great little walled village. We stayed in what was an olive oil producing building. The nicest people I ever met owned it. &nbsp Posted: 10/12/2020 11:19:15
---
---
---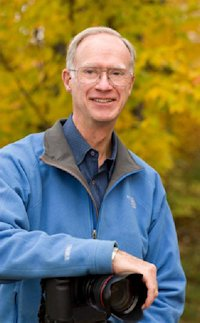 Henry Roberts
Wow, Jamie this indeed is macabre. Pre halloween, maybe it is appropriate. Black and white is appropriate. Contrast I think is good. Some years ago I visited Papua New Guinea where head hunting had been historically done. I shivered at the sight there and shiver at the site of a wall incorporating skulls.
Interesting! &nbsp Posted: 10/11/2020 15:16:20
Jamie Carrier
Thanks Henry. It was somber as you entered the chapel and every wall was top to bottom skeletons!!!! Head hunter skulls would be a sight to see!! &nbsp Posted: 10/12/2020 11:20:48
---
---
---
Catherine Honigsberg
This is such a striking image. I love the crop and the three skulls. &nbsp Posted: 10/12/2020 10:21:08
Jamie Carrier
Thank you Catherine. &nbsp Posted: 10/12/2020 11:21:26
---
---
---
Anne Nettles
Hi Jamie, I would also agree that your image is appropriate for October. The vertical shot works quite well in this format. The exposure is quite nice and the lighting works well. The subject of the image is perfect for black and white photography. Well done. &nbsp Posted: 10/14/2020 18:47:06
---
---
---
Andrew Hersom
Good shot. Creepy as you say. Did you use flash? To my eye the white highlights are a little burned out and I would be tempted to tone them down a bit. &nbsp Posted: 10/15/2020 07:21:18
---
---
---
Julie Deer
Hi Jamie, I tend to wonder what the owners of the skulls would be thinking if they knew what had happened to their remains. Your choice of B&W was excellent. &nbsp Posted: 10/15/2020 22:57:02
---
---
---
Please log in to post a comment