Henry Roberts
---
October 2020 - Sumac Leaves
Original
About the Image(s)
On my walks the last couple weeks I have been capturing the vibrant autumn colors emerging in northern Minnesota during September. I have done some scenics but mostly I have done closeups of leaves. This relatively straight image is of sumac leaves. Sumac branches I find a challenge because the straight, short branches are not as varied as maple branches and the leaves are repetitious. However, this image I find pleasing. I took this into the most recent version of Photoshop CC, played with the sliders to my satisfaction, and also did some sharpening, cropping, and burning. I find that I personally like red and yellow colors.
Canon 5D Mark III
ISO 400
1/6000 F4 hand held
24-105 mm lens at 105 mm
What do you think and what would you do differently?
---
12 comments posted
---
---
---
Anne Nettles
Hi Henry! I love the warmth of this image. It really says fall. The colors of the Sumac are rich and the light quite complimentary. The exposure and detail is well done. I am leaning towards the original image format rather than the crop as I think it has a stronger composition. I like the darker background shadows in the original as it creates more depth of field. This is a really nice representation of fall, I just wouldn't want to tough that Sumac--itchy! &nbsp Posted: 10/06/2020 16:32:43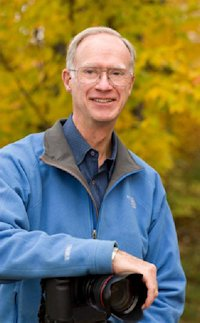 Henry Roberts
Ok, Anne, I like your comment on the original image having better composition. Thanks.

Now as to sumac being itchy, I do not find the variety we have here in Minnesota itchy and often cut branches for my wife Terry to put in a vase until the leaves fall off. Is it itchy in South Carolina? &nbsp Posted: 10/11/2020 15:34:48
Anne Nettles
Hi Henry, I am not sure about Poison Sumac in South Carolina, but growing up in Massachusetts we were always told to stay out of the Sumac as it would cause a rash like Poison Ivy, either way I don't touch it...lol. &nbsp Posted: 10/14/2020 18:49:44
---
---
---
Catherine Honigsberg
Beautiful light capture. I agree with Anne that I like the original composition because it balances the upper left hand dark area better. I also find the red pinwheel interesting. &nbsp Posted: 10/12/2020 10:18:41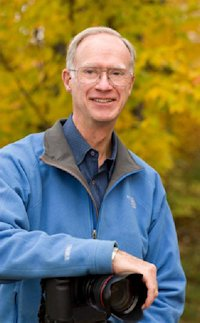 Henry Roberts
Thanks for your comments Catherine.

I probably should confess that I like bright colors and so post process to emphasize this. The original day colors were not this stark; my post processing brought this out. I also should confess that I do not try to capture a realistic picture. I'm trying to create something that is artistically (?) pleasing to my own eye. &nbsp Posted: 10/12/2020 10:48:08
---
---
---
Alison McMahan
Henry, here is a rare example of a capture being almost perfect right out of the camera. The light and warmth of the gold-reds are nearly perfect.
I had the same thoughts as some of the previous commenters - in cropping, did you lose something? To me the red "pinwheel" (to me it looks like a star) complements the burst of color of the red leaves above it. A crop that lines things up vertically and uses the green foliage to guide the eye might work a little better. See my rough attempt.
I am now wondering if I overcropped my own image. See what you think. &nbsp
Posted: 10/14/2020 03:19:09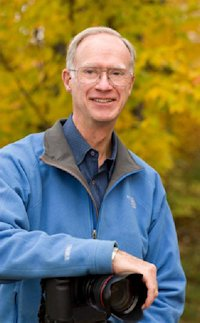 Henry Roberts
Alison, thanks for your comments. I like your cropping better than mine. Thanks. &nbsp Posted: 10/15/2020 10:22:55
---
---
---
Andrew Hersom
Good lighting with such great colours. I think Alison's crop is an improvement. &nbsp Posted: 10/15/2020 07:11:28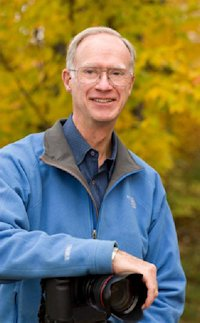 Henry Roberts
Thanks Andrew and I too like Alison's cropping better than mine. &nbsp Posted: 10/15/2020 10:24:24
Alison McMahan
I am the mad picture-cropper! &nbsp Posted: 10/26/2020 06:35:22
---
---
---
Julie Deer
Hi Henry, I'm going to go against the flow and say that I would crop it to a squarer shape, cutting out the horizontal stick, but leaving the 3 leaves. This, to my mind, really focuses the eye on those beautiful coloured leaves. I find that my eye is fighting between the brightly coloured leaves and the pinwheel/star in the bottom right. &nbsp Posted: 10/15/2020 22:47:48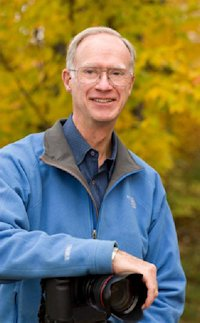 Henry Roberts
Thanks, Julie, we all have our own separate preferences, each as valid as others. &nbsp Posted: 10/17/2020 11:52:50
---
---
---
Please log in to post a comment