Anne Nettles
---
October 2020 - Untitled
Original
About the Image(s)
This original shot is an infrared shot taken in Portland Maine last year a few minutes before a storm rolled in off the water. My infrared camera is a Lumix/Panasonic Super Color conversion. I converted the IR shot to black and white in Silver Effects Pro. Next, I added structure to increase the cloud drama. I then brought it into PS and made a small adjustment to the levels. I also cleaned up the large dust spot by using the content aware tool. I think the black and white version is a big improvement. I do love IR, but as you can see the IR photo is a bit flat. The small vertical in the distance is another lighthouse, which I may submit by itself in another month. If any of you travel here from abroad the Maine coast is a gem for a landscape photographer, I am sure Alison would agree as this is her backyard. It definitely is one of my favorite places in the summer.
---
11 comments posted
---
---
---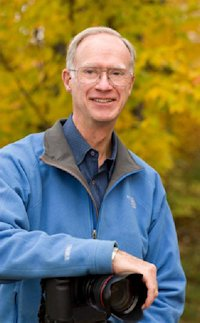 Henry Roberts
Wonderful, wonderful. There is so much detail and infrared foliage adds a different touch to a beautiful scenic. I cannot think of any improvements to suggest. Keep it up! &nbsp Posted: 10/06/2020 12:39:19
Anne Nettles
Thank you Henry! &nbsp Posted: 10/06/2020 16:08:11
---
---
---
Jamie Carrier
I feel like I could walk right into your image. It's so inviting. I like your processing and would leave it. Very very nice. &nbsp Posted: 10/12/2020 07:04:42
Anne Nettles
Thank Jamie &nbsp Posted: 10/14/2020 18:15:04
---
---
---
Alison McMahan
On a personal note, I have to say, infra red (a type of photography I've never attempted) images have always seemed a bit creepy to me. Or maybe they just make the world look creepy. In the IR version of your foto, for instance, the infra red makes the foliage look like something devouring the rock.
It seems to me that every single one of your changes was an improvement. In the B&W version we have depth, and as you said,
drama.Your
final is lovely, I have no suggestions.
Though I've lived in NH since July, I've only been over to Maine once (see my August photograph). Sadly, in the time of Covid, we stick to a narrow space and shortened distances. I'm glad I have photography as a hobby, as otherwise I might not get out at all! &nbsp
Posted: 10/14/2020 03:28:10
Anne Nettles
Thank you Alison! If you are able to get out and drive up Rte 1A along the coast of Maine you will have lots of beautiful places to photograph. There are many very cool lighthouses on the Maine coast. I love Portland Head light, Pemaquid Light and Cape Neddick Light. All of them are great for sunrise photography. Portland ME is a fun city to spend a day in. Hope you are able to enjoy the beautiful coast of NH and ME in the near future. &nbsp Posted: 10/14/2020 18:20:45
Alison McMahan
My school just went to remote teaching, which means that I, as a substitute teacher, will have no work for at least two weeks. I hope to do what you suggest during that time! &nbsp Posted: 10/14/2020 19:18:58
---
---
---
Andrew Hersom
Nice scene well taken. It works well in IR black and white - what is natural coloured view look like?
To be picky there are a number of pale spots (presumably leaves) in the wooded area and rocks which catch my eye and I would be tempted to clone them out. Also, there is a white "line" in the waves on the bottom right hand side which goes right to the edge of the frame that I would also clone out. But this is personal preference. &nbsp Posted: 10/15/2020 07:18:02
Anne Nettles
Hi Andrew, I did not take any photos with my full frame Nikon when I was there taking my IR photos. The camera is a converted Panasonic GX7. I bought it fairly cheap on Ebay and then sent it to Life Pixel to do the Super color conversion. I then edit it in Nik Silver effects. I am going to go back and do those edits you suggested. I think that should be an easy fix. Thanks for the suggestion. I did a lot of IR the other day, but haven't downloaded the photos because I was having software problems since I recently updated OS. &nbsp Posted: 10/16/2020 15:47:17
---
---
---
Julie Deer
Hi Anne, I do love the colour palette in the original image. It looks like it has come from an old book. The B&W is my choice for this image though. I think I would crop some off the bottom to make the image more panorama in shape. This then focuses theeye on the lighthouse and other buildings instead of roaming around the bushes and rocks. Great shot! &nbsp Posted: 10/15/2020 22:53:00
Anne Nettles
Hello Julie! I am going to try cropping the photo and see what it looks like in pano. I actually have a few lighthouse photos that are already in a pano format that I love. Maybe I can do a series, great suggestion. I love the color palette on this Super Color IR camera which is why I chose that particular conversion. It is very easy to also convert it to black and white. I love IR since it works really well in the middle of the afternoon when the light is not ideal for regular photography. Thank you for your comments
&nbsp Posted: 10/16/2020 15:52:02
---
---
---
Please log in to post a comment