Henry Roberts
---
September 2020 - Great Blue Heron
About the Image(s)
I went into my LIGHTROOM files and found an image of a great blue heron taken several years ago with my Canon Mark III, 28-300 zoom lens. In PS Camera Raw I played with the sliders to get an acceptable image which I cut out as a layer mask. Again in my files I found a recent cloud image to use as the background. I combined them for form a composite. The great blue heron I cropped in closely, perhaps to closely.

What do you think and what would you do differently?
---
16 comments posted
---
---
---
Sharon Prislipsky

(Groups 35 & 52)
Hi Henry, Andrew has asked me and some members of Group 52 Natue Plus to comment on your image this month. My first thought is that you have captured a classic image of a Great Blue Heron in flight. In my opinion it is well exposed and very sharp right down to the detail in the feathers. Looking at the original I see that you have had to do fair size crop. Thank goodness that MarkIII has enough megapixels to make it work. For me, the clouds seem to compete with the beautiful heron for attention. Personally, I would prefer to see it on the plain sky, which I would desaturate as much as possible. &nbsp Posted: 09/16/2020 12:02:16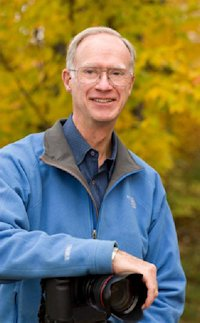 Henry Roberts
Hi Sharon, thank you for taking the time to critique my image. My original great blue heron had a rather blah background so I wanted to fill it more. But now that you draw the cloud to my attention, I agree with you that it competes with the heron. But I do like filling the background so perhaps the solution is toning down the cloud layer.
Sharon, I am awed by your very extensive photographic background expressed in Group 52. I am also awed that you use a 400mm lens. I have made the conscious decision to not go larger than the 28-300 zoom lens(which I can put in my pocket) because I have not wanted to carry about that big a lens and a solid tripod. If I were to concentrate on birds, I would go into larger lenses.
Your American Lotus image in group 52 this month is superb. I shall watch your postings going forward.
By the way, my home city of Duluth, Minnesota in the fall has one of the largest, if not the largest, yearly fall migrations of raptors passing as they move southward. If you come visit, we will host you. Check out
www.hawkridge.org
Again, thanks. &nbsp
Posted: 09/20/2020 09:56:53
---
---
---
Mike Cohen

(Group 52)
Hi Henry. Before reading Sharon's comment I was going to give similar feedback. You nailed the heron beautifully, getting a nice angle with just enough eye contact to make it work for me. I also find the replaced sky distracting. Possibly if it was less sharp and vibrant it might work, but as presented it doesn't seem to work with the subject. I don't know if I would desaturate the original sky too much. Or if you'd like to work with the sky image you used, possibly give it a bit of blur, tone down the whites and desaturate it a bit. &nbsp Posted: 09/16/2020 13:26:17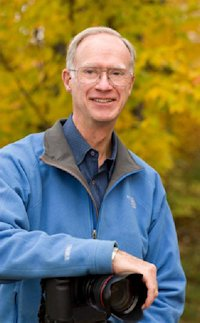 Henry Roberts
Hi Mike, thanks to you and Sharon for taking the time to comment on my posting. As you can see in my response to Sharon above, I do like the cloud background. Having said that, I like your comments to tone down the sky layer. I will have to spend some time doing that.

Mike, your howler monkey is beautifully done, particularly your bringing out the face and eyes. I am envious of your far flung travels. At 85 I don't walk far from transportation any more but my wife Terry and I are going on a Lindblad small boat cruise about Scandanivia next May.

If you like to photograph raptors, check my comments to Sharon and come stay with us in the fall for on the wing raptor photographs. &nbsp Posted: 09/20/2020 10:36:47
Mike Cohen

(Group 52)
Very generous of you Henry. Our house isn't large enough for guests but if you plan a trip to South Florida, let me know an if I'm around I'll be happy to guide you to some hot spots. Our bird season peaks in Jan and goes into the early summer.

Take care,

Mike &nbsp Posted: 09/20/2020 10:44:19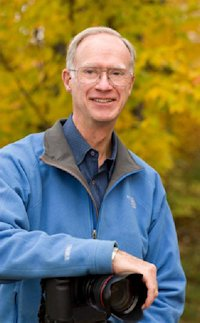 Henry Roberts
Thanks Mike. For a northerner, visiting Florida in the winter is a treat.

Best wishes,

Henry &nbsp Posted: 09/20/2020 10:47:09
---
---
---
Alison McMahan
Incredibly beautiful picture of one of my favorite birds.
I agree a out the clouds, but let me add to that" the reason the clouds don't work is because they are a different scale than the bird. The same cloud image might work if you make it "further away," if you know what I mean.
I'd love to see you try an adjustment, so please do share if you do. &nbsp Posted: 09/16/2020 15:01:03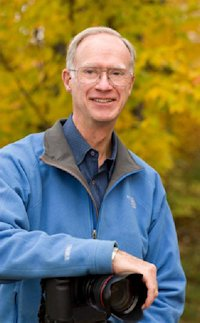 Henry Roberts
Good comments Alison. I will see if I can make the clouds further away. As I live on the shore of Lake Superior, I have a number of cloud images to work with and am constantly updating.
When I get a better background I will email you the new version. &nbsp Posted: 09/20/2020 10:43:39
---
---
---
Lisa Auerbach

(Group 52)
Hi Andrew,
I too, consider the sky a distraction. The sky that was natural to the image compliments the heron. I have found that often the artificial skies compete with the image. I have begun to build my own personal sky library.
I think you have a strong original image. You can play with the sky with levels or filters that work for you to bring out more or less in the sky as you so choose. I suggest cropping some of the sky so more emphasis is placed on the heron. &nbsp Posted: 09/16/2020 15:58:54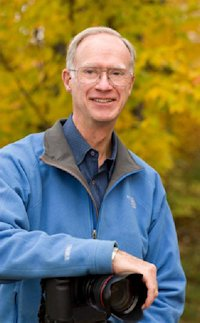 Henry Roberts
Well Lisa, the majority of commenters feel my cloud layer is a distraction. However, I still like some background fill so I will try some of your suggestions and the above suggestions to reduce the appearance of the clouds. As I mention to Alison above, Lake Superior generates quite a variety of clouds. &nbsp Posted: 09/20/2020 10:56:10
---
---
---
Anne Nettles
Hi Henry! Good for you for choosing to do a composite. Love the Heron, however, the direction of light both from the sky and the bird, seem to come from different directions. If the light is coming from over head, then there would be more shadows under the Heron's wings. Right now, it seems like the lighting from the bird is coming up from underneath. The image is nice and sharp, and the color on the Heron is correct. What do others feel about the lighting? &nbsp Posted: 09/19/2020 14:46:21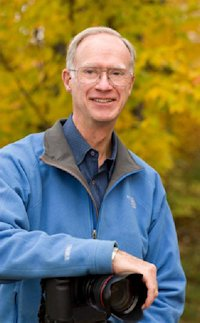 Henry Roberts
Hi Anne. Check out my responses to the above commentators. As to the direction of the light beneath the heron, I think you are correct. Actually I have only added clouds to images a few times and so wasn't conscious of the direction of the light. Now, thanks to your observation, I will be watching the light. And also when I am getting cloud pictures, I will get samples of light coming from different directions.

I took this great blue heron image several years ago and don't remember the specifics of the light. I will say that sometimes when I have photographed subjects over water, light has been reflected upward to dispel the shadow.

Thanks for your comments. &nbsp Posted: 09/20/2020 11:08:12
---
---
---
Julie Deer
Hi Henry. I'm afraid that I like the plain sky too. (By adding the cloudy sky you technically take the image out of strict nature rules and must only use it in an open category.) I love the heron and know how hard it is to capture good photos of birds in flight. &nbsp Posted: 09/19/2020 18:46:07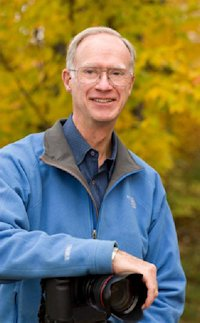 Henry Roberts
Julie, thanks for your comments and please see my responses to the others above.

Probably I should state that I rarely submit to competitions. If I did submit to nature, I would stick to the nature rules. I am somewhat of a free spirit and thus my aim is to make creative images and to keep learning new photographic and computer techniques. Part of this great blue heron image exercise was to learn more about layers and composting. I think I have achieved my objective as I have received comments on how to do a better compost.

Again, thank you for your comments and, yes, it is hard to capture sharp photos of birds in flight. &nbsp Posted: 09/20/2020 11:19:02
---
---
---
Catherine Honigsberg
I really love the composition of the Heron in flight. I love birds on the move, you learn so much about them. I would try another layer of sky that is more subdued. I have been taking cloud pictures to use one day and this has been a great learning experience viewing yours - thanks. &nbsp Posted: 09/21/2020 10:21:36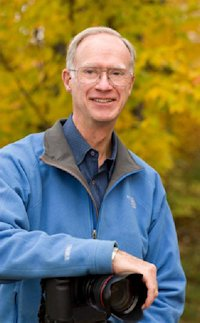 Henry Roberts
Thanks Catherine. As you do, I will take more cloud pictures. &nbsp Posted: 09/21/2020 13:07:42
---
---
---
Please log in to post a comment