Alison McMahan
---
September 2020 - Wedding Marginal Way
Original
About the Image(s)
Street photography is one of my interests, though I am terrible at it. About an hour from where I live is a town called Ogonquit, Maine, which has a lovely mile and a half walk along the Atlantic Ocean called Marginal Way. I'd joined the local photography club but hadn't had a meeting with them yet, and they were talking about going on this walk to take pictures of the sunset and night sky. I got there too early and couldn't find the group, so I just walked up and down with my husband, shot a few daylight pictures, and went out to find an outdoor restaurant with cheap lobster. This was the best picture I got out of it. I only had my wide-angle lens, as I thought I'd be photographing landscapes. Street photography on the beach!

Canon EOS 5D Mark III
35mm, 1/250sec; f8; ISO 200; aperture priority, spot metering.

The original is vertical, the final has a more rectangular shape.
---
7 comments posted
---
---
---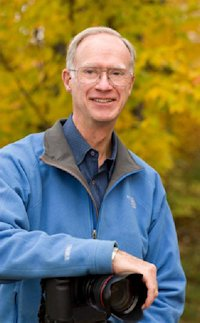 Henry Roberts
Alison, you are a consummate street photographer, or perhaps I should say beach photographer. You have cropped judiciously, have captured dusk, and portrayed the people so enjoying the beach.

Suggestions? What if you so ever slightly darkened all but the individuals in the bottom foreground so that the latter became the center of interest to attract your eye?

Alison, great human interest! &nbsp Posted: 09/19/2020 10:03:03
Alison McMahan
Well, I thought the wedding couple should be the center of attention.... I lightened the dress as much as I could without losing too much detail so that they would stand out. Are you suggesting I do something like a vignette to further make them stand out? I could try that. &nbsp Posted: 09/19/2020 11:28:45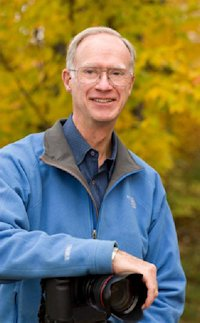 Henry Roberts
Hi Allison, I had not thought of of a vignette but that is perhaps what I should have done. When I have time I will try it to see if it works. But in the final analysis, you are correct in what you have done. &nbsp Posted: 09/19/2020 13:44:12
---
---
---
Anne Nettles
Hi Alison you chose a beautiful and a charming New England town. Love it there! I love this scene. I think cropping out the bottom of the original made the piece even stronger. I am torn about cropping in closer as I really like the Z pattern made by the ocean water in the top of the photo, it adds movement and energy to the scene. I do think the main subject area is the wedding couple and the man with no shirt. That could also be quite good on its own. You really wonder what the whole story is there and I think that is a good thing. The longer you have the viewer's interest the better. I wonder why the man is shirtless and is he connected the wedding couple? Great example of how one image can tell a story. &nbsp Posted: 09/19/2020 15:03:24
Alison McMahan
Dear Anne, I can tell you what we saw. We were on the walk above the beach. The bridge and groom had just gotten married and went down to take pictures. Their tiny bridal party stayed on the walk above. Only the maid of honor and the photographer went down with them, and held the bouquet when it wasn't needed for the photograph.
A simple wedding in a time of Covid, with a lot of distancing, but still hopeful. &nbsp Posted: 09/19/2020 20:55:39
---
---
---
Julie Deer
Hi Alison. What a great PJ shot you have there! So much to see and the more you look, the more you see. I would consider cropping a little more off the bottom and also on the left hand side. This then brings the people into the main part of the photo a little more. When I look at this image, the bride is what takes my eye first. &nbsp Posted: 09/19/2020 18:58:49
---
---
---
Catherine Honigsberg
This is really fun and love the water pattern. I like it takes awhile to realize the wedding scene in the larger scene. I might try to clone out the other woman in white in front of the bride to give the bride more prominence. &nbsp Posted: 09/21/2020 10:30:36
---
---
---
Please log in to post a comment