Henry Roberts
---
August 2020 - Guatemala Market Day
Original
About the Image(s)
I took this with my Canon EOS 5D III hand held while on vacation in Guatemala walking a village street. I wanted to show indigenous people on their market day.

In PS Camera Raw I played with the sliders to my liking. In PS CC I did a little sharpening, a little burning of the highlights such as the car and spots of red, and cropped into the top and sides.

What do you think and what would you do differently?
---
8 comments posted
Anne Nettles
I love how the subjects are lined up in a row and create a nice leading line into the depths of the photograph. The composition is well exposed and colors very realistic. I like that you used a slightly larger aperture so that the background is a bit blurred. My eye goes back and forth from each subject and I notice more details the more my eye goes back-and-forth. I like how three of the four individuals are not looking at the camera and the third one from the front is glancing skeptically at the camera. I think you nailed it and this is a nice example of street photography. &nbsp Posted: 08/09/2020 13:51:39
---
Andrew Hersom
Good street photography. As Anne says it's good that they are looking in different directions so not regimented, although I am not so convinced about the man at the back who is looking down, doesn't feel right to me.
There is a sliver of column at the top left hand side which I would be tempted to clone or crop out. &nbsp Posted: 08/10/2020 05:34:58
Andrew Hersom
I think that's an improvement. &nbsp Posted: 08/12/2020 03:08:03
---
Catherine Honigsberg
I like a lot of street photography in B&W, but really like this because of the color. I love this family formation. It is really good just the way it is.
&nbsp Posted: 08/10/2020 13:30:12
---
Alison McMahan
Henry, I love this image, and everything you did in post is great.
I agree with Andrew that the left silver column is a bit of a distraction. However I don't agree that cropping it out is the solution. The family grouping works well because you have put exactly the right amount of space around them. So the alternatives would be to clone it out, or perhaps isolate it and darken it a bit to a darker gray so that the eye doesn't get drawn to it so much. As you did with the car, I think. Great catch and great editing job! &nbsp Posted: 08/11/2020 08:41:57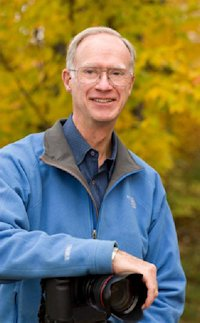 Henry Roberts
Hi Alison, you and Andrew have a good point. See my reply to Andrew above with a correction. &nbsp Posted: 08/11/2020 14:55:14
Alison McMahan
Henry, I think that works much better! This is a picture you can print and frame, or submit to competitions, IMHO! &nbsp Posted: 08/12/2020 06:02:50
---
Please log in to post a comment