Henry Roberts
---
May 2020 - Yellow Orchid
Original
About the Image(s)
In this time of quarantine, I am looking forward to our release and June when I can go to my favorite places to photograph yellow orchids. This was taken a year ago with my Canon EOS 5D Mark III and 24-105 lens, 1/15 second at f22 on a tripod.

In PS CC I played with the sliders to my liking. I then made a duplicate layer>filter>artistic>underpainting. Using the elliptical marquee I selected the orchid>layer mask>hide selection>feathered. My intent was to make the orchid stand out from the background using the layer mask.

What do you think and what would you suggest?
---
This round's discussion is now closed!
11 comments posted
Julie Deer
Hi Henry, What an interesting orchid you have photographed. I wonder if dropping the highlights on the yellow would increase the textures there. I would also consider cropping it to a landscape to try to make the orchid a bit bigger. I think you have a great shot of a very interesting orchid! Covid is forcing us all to go back through our archives and I don't know about you, but I'm finding some "gems" that I had forgotten about! &nbsp Posted: 05/05/2020 20:38:07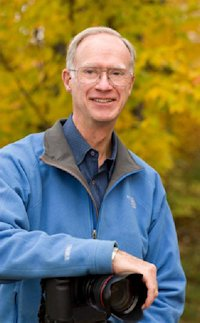 Henry Roberts
Julie, I always seem to have trouble with the highlights of flowers. Maybe I can bracket, get the highlights where thy should be and then do a layering mask technique to get the highlights and shadows where they should be.

Yellow orchids are also hard to photograph because they have a waxy covering on their surface which produces hotspots that mask the textures. Maybe a polarizing filter would help. Well, I will keep at it.

Thanks,
Henry &nbsp Posted: 05/10/2020 18:02:19
---
Anne Nettles
Hello Henry! What an exquisite orchid with an attractive color. I would like to see more separation between foreground and background. I suggest a few ways to achieve this when you can go back and reshoot it. Try adding a vignette to the edges, and in PS add a blur to the background. You might also try using a flash to light the orchid. If you own a macro lens you would be able to get more separation. Being quarantined we are limited and it is not always easy to find new subjects we are excited about, but this is a super subject would revisit over and over. Love, love, love Orchids. &nbsp Posted: 05/07/2020 09:49:06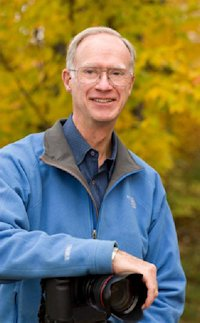 Henry Roberts
Hi Anne, good suggestions!

I do have a 100mm f2.8 macro lens which I will try when the orchids are blooming in June. I also have started taking a series of shots starting at f2.8 and going up to f32, then looking through the sequence to see which has the best bokeh effect. I also need to experiment putting the different f exposures together in layer masks in one image. Experimenting is fun!

Flash - my own personal choice is to use natural light augmented with reflected light using spring reflectors but you are right, I should experiment with flash.

Thanks, Henry






&nbsp Posted: 05/10/2020 18:26:09
---
Andrew Hersom
I would be tempted to crop in a bit closer and as Julie suggests make it a landscape format. &nbsp Posted: 05/10/2020 10:20:36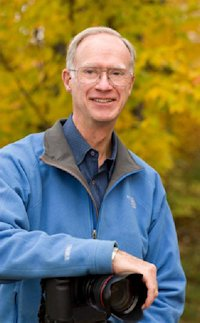 Henry Roberts
Ah, you landscape people, if you came in our home, you would find the walls covered with vertical format, my favorite. Ok, I'll do a landscape once in a while. Maybe. &nbsp Posted: 05/10/2020 18:34:55
---
Catherine Honigsberg
Lovely orchid. I would crop it on the left and maybe try to make the background all black more like a portrait. This could be a square format? &nbsp Posted: 05/18/2020 13:40:07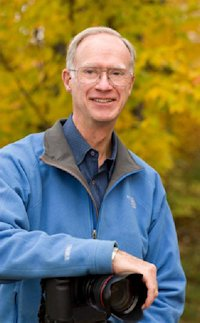 Henry Roberts
catherine,

Good ideas - thanks,

Henry &nbsp Posted: 05/19/2020 09:03:18
---
Alison McMahan
Henry, I like the vertical format. This flower says "vertical" to me. I also agree that the strength of the image is how the flower contrasts to the background, so enlarging it and cropping out more background would make you lose something.
I agree with Andrew that having a blurrier background would help, but I wouldn't want you to take that to extremes. it's good to know what the background actually is.
Your processed photograph is so much better than the original it's amazing. A real lesson in what a little post-processing can do. Can't wait to see your round 2!
I've heard that you can take a lens and turn it around and hold it up and get a macro picture that way. I've never tried it, but you might want to look into it, just to get a bigger variety of macro effects, since these flowers don't bloom for that long. &nbsp Posted: 05/28/2020 09:43:33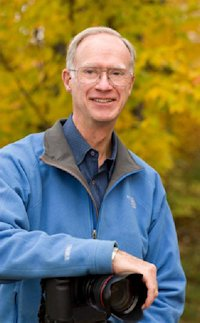 Henry Roberts
Alison, thanks for your comments. For blurred backgrounds I sometimes do a series of f stop variations, then choose the f stop image that has the bluriness, bokah, that I like. This I shot with my 24-105 zoom lens which I like because it gives me a lot of flexibility without having to move the tripod back and forth. I do have a 100 macro, 2 close up rings and a close up screw on lense adopters to play with too but often simple is best (or maybe I'm just lazy).

Any more work with Bari or any new projects?

Have a great day and stay healthy! &nbsp Posted: 05/28/2020 09:56:31
Alison McMahan
I haven't been able to do any photography work this month. We had to rent a place up north sight unseen (we did have relatives go look at it). We are putting our place up for sale. The kids are finishing school, one kids graduated. I have about 5,000 books and I've been packing them for the move. The next picture I will probably take will be of my apartment, to help sell it. So don't expect too much from me... I'll try to do somethng. But once we are settled I'll be able to experiment more.
I'm trying to get the models I photographed in February to give me permission to submit the pictures to the PSA for critique or whatever it is they do, but they are balking on signing a model release. &nbsp Posted: 05/28/2020 15:24:33
---