Alison McMahan
---
January 2020 - Waiting for Santa
Original
About the Image(s)
I was intrigued by the "Christmas Lights in the Background" possibility in this article:
https://digital-photography-school.com/christmas-portrait-locations/?utm_source=newsletter&utm_medium=emailimg&utm_campaign=Dec-2019
So I tried one myself. I had the boys lie on the floor, their heads about six feet from the lit tree. I was back another four feet. All the lights in the house were out, only lighting were the lights on the tree and a strand of Christmas tree lights on the floor in front of them. I put the camera on a low stool, as the tripod I have couldn't go low enough. Post processing: crop and some slider work.
Tech specs: Canon EOS 5D Mark III, EF85mm f/1.8 1/80 sec; f/20; ISO 2000;pattern metering.
---
This round's discussion is now closed!
6 comments posted
Andrew Hersom
This is a really useful tip from the magazine and good to keep trying something new.
I think the faces are a little underexposed and could do with lightening a bit. To me, this looks like there is a bit too much yellow in the lighting and I wondered if this needs a touch of adjustment. Also, I find the light spots in the background a bit distracting and think the overall effect might be helped by use of a star burst filter. &nbsp Posted: 01/11/2020 11:55:50
---
Alison McMahan
Those are good tips, Andrew, I will try them. &nbsp Posted: 01/11/2020 12:42:45
---
Jamie Carrier
This just says warmth and love to me. &nbsp Posted: 01/12/2020 07:37:06
---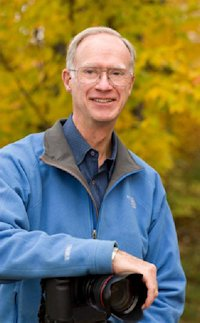 Henry Roberts
Hi Alison, I can imagine the fun you must have had with the boys making this come out!

For a little more punch you might try having the tree and lighting show a little more in the background. Great image! &nbsp Posted: 01/14/2020 14:58:09
---
Hi Alison. For me this is a lovely Xmas picture of the boys and all the lights give it a wonderful festive feel. For my eye the faces seem a little flat and perhaps adding some brightness and/or reducing saturation may improve this. One of the difficulties with lights is avoiding the "torch under the chin" look and perhaps another higher light source or having the boys tilt their faces downwards slightly would have reduced the shadows above the cheek bones. I think the white lights top & bottom provide balance and a frame for the subjects. &nbsp Posted: 01/23/2020 02:17:39
---
Catherine Honigsberg
This is really sweet and a picture you will cherish. I really like the idea of using the lights to light up their faces. I find the lights in the back a little distracting. I have tried variations of this to and have not like the results, but you have a great capture of the moment. &nbsp Posted: 01/23/2020 09:53:57
---