Alison McMahan
---
December 2019 - Transit of Mercury
Original
About the Image(s)
This was taken November 11, 2019, in Pompano Beach, FL (just north of Fort Lauderdale) on the walk near my house, early in the morning. I've been planning for months to try to photograph the transit of Mercury across the sun, which won't be visible from Earth again until 2032 and not again from where I live until 2049. I read many articles like this one:
https://photographylife.com/landscapes/how-to-photograph-the-mercury-transit
and this
https://expertphotography.com/solar-photography/
and this
http://www.eclipsewise.com/oh/tm2019.html

I've been thinking about how I could photograph it since I first read about it back in January. I had eye protection from the eclipse a couple years ago. I debated investing in a telescope, but that was too expensive. Finally I decided to get an extender (a cheap one, not an expensive Canon one) and a filter for the camera lens. I don't think that filter was strong enough. It's designed more for eclipses. I'd heard that the automatic focus on the cheaper extenders doesn't work very well, but since I planned to set it to infinity I figured that wouldn't be a problem.

I took dozens of images, manual, automatic, aperture priority, shutter priority, and following the settings from the articles. It was hard to see what I was doing as my eyes quickly began to sting and water even with all the protection. Later at home I looked at a few pictures, they were either completely black or the sun was overexposed. I knew Mercury was there, but even playing with sliders I couldn't see it.
Just today I realized that in one of my pictures there was a thin veil of cloud in front of the sun. With a little help from sliders I was able to see Mercury there in the 7 o'clock position. So I did get one in the end! I was hoping to get a progression, but I guess one is better than nothing.
If you want to see some better pictures of the transit, go here:
https://mercurytransit.gsfc.nasa.gov/2019/

Tech specs: Canon EOS 5D Mark III, EF100-400mm f/4.5.6L IS II USM Focal length 800mm 1/640 sec f 11 ISO 2500 Normal Program, pattern metering. The filter was HOYA PRO ND100000 77mm. The extender was Telephoto Lens Extender C-AF 2XII Teleplus Auto Focus Tele-Converter Lens for Canon EF Mount Lens n DSLR Camera Sold by: Ebyphan Technology.
---
This round's discussion is now closed!
5 comments posted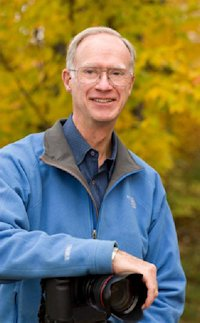 Henry Roberts
Alison, you chose a project and really searched it out! Great going!

Astronomy has never been one of my interests so in all honesty I can't really add meaningful comments other to say keep doing and exploring it photographically. &nbsp Posted: 12/10/2019 18:02:27
---
Julie Deer
I've never tried taking a photo of the sun. I find the moon hard enough and it is nowhere near as bright as the sun. I'm glad that you achieved your goal of shooting Mercury in front of the sun. &nbsp Posted: 12/13/2019 04:26:32
---
Hi Alison
Well done on achieving your goal of photographing Mercury. I think achieving great photos in this genre is really difficult without the right equipment. I wonder if a little artistic licence with some colour would be allowed? The clouds could look quite interesting. &nbsp Posted: 12/14/2019 01:38:46
---
Andrew Hersom
Yes, good that you are trying something new and with some success. Keep experimenting but be careful of your eyesight! The image makes it clear how minute Mercury is in comparison to the Sun. &nbsp Posted: 12/22/2019 12:54:03
---
Catherine Honigsberg
Well done to actually get such a difficult capture! I really find this photo interesting. &nbsp Posted: 12/23/2019 09:31:44
---