Alison McMahan
---
October 2019 - Flume Covered Bridge
Original
About the Image(s)
This is another picture I took of a covered bridge in New Hampshire this summer. This one is inside a park, so one has to hike out to it to photograph it. I didn't carry a tripod on the long hike, but there was a wooden rail fence and I rested the camera on that so I could take several versions of the picture for later HDR combining.
Tech specs: Canon EOS 5D Mark III, 35mm, 1/60 sec, f/7.1 ISO 400, Aperture priority, spot metering.
---
This round's discussion is now closed!
7 comments posted
Hi Alison
When I looked at your original image I thought you were going to be in trouble with the highlights but I think you have done a great job with the edit.
To me this image is about the bridge & the rocky stream. I like the composition, the placement of the main subject and how you have framed it with the foliage.
I do not think that the white stones bottom right add anything to the image & would either clone them out or crop a bit tighter. I also feel that a slight darken of the bottom right corner & right hand edge would highlight and draw one's attention to the bridge & stream better.
Overall I like this image & what I am suggesting are minor tweaks.
&nbsp
Posted: 10/08/2019 21:36:38
---
Alison McMahan
Thank you so much for the feedback, Moira. I agree cropping out the white stones at the bottom would make it better, don't know why I didn't see that. Once they're cropped out, thought, it seems to me that I need to crop a bit of the right side of the image as well. &nbsp Posted: 10/09/2019 06:36:10
---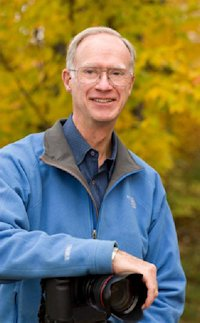 Henry Roberts
Alison, I am drawn into this image, a sunshiny day, a cascading stream, and a quiet pool of day that one can sit and enjoy for hours at a time. Nice work! Your post processing and perhaps HDR processing really worked.

I don't have any suggestions. &nbsp Posted: 10/12/2019 15:40:51
---
Jamie Carrier
I agree....Your image is drawing me in. I want to sit along the bank, listen to the water and read a good book. Well done!! &nbsp Posted: 10/19/2019 06:59:27
---
Andrew Hersom
Good shot, I agree with Moira about cropping the bottom and left hand side, perhaps even more so. Also, I would want to lighten the shadows under the bridge. &nbsp Posted: 10/19/2019 08:11:42
---
Catherine Honigsberg
I really like what you did with the picture toning it down and the greens really work to make this a tranquil picture your eyes rest on. Agree with the stones on the bottom. &nbsp Posted: 10/22/2019 06:54:09
---
a great scenic place for the photography and a very nice edit with the image. &nbsp Posted: 10/22/2019 07:45:35
---