Jamie Carrier
---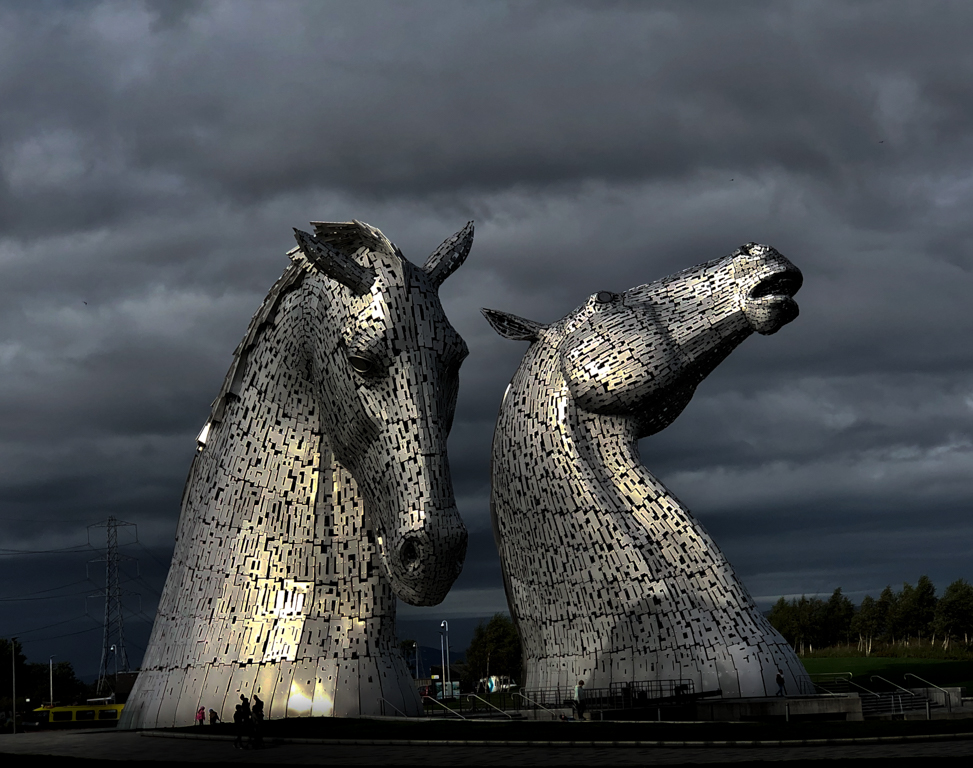 October 2019 - The Kelpies
About the Image(s)
We recently went to Scotland. We had a very rainy trip which we knew would happen. I guess it was an unusually wet August and we got to experience many RAINY days. Still, Scotland is a beautiful place. Photography was challenging. Our last day we went to the Kelpies. While I know this is another artists' work, I liked the contrast between the horses and the sky. In our local photography club we have gone around and around about photographing another artists work. For me in this picture, I liked the people as they showed the enormity of the horses. I liked the contrast of the horses and the darkening sky. I did some cropping, highlighting, and work with exposure and contrast. I had my Canon and went back and forth with my iPhone. This was taken with my phone, imported to Light-room. I'll be interested in your comments especially since this is another artist's work.
---
3 comments posted
Alison McMahan
Hi Jaime,
I find this to be a beautiful, moving photograph. I love the contrast of textures between the clouds and the metallic sculpture; it has a "Four Hourses of the Apocalypse" vibe about it. The silhouetted figures on the left offer the perfect sense of scale. You caught the perfect moment on a perfect day, weather-wise, to take this picture.
I find it interesting that you ended up using an image from your iphone and not from the Canon. Is that just because you preferred this angle, and it happened to be an angle you got from your iphone? I felt that the white patches of light on the left horse are a little too overexposed. You could try playing with that a little more.
As for the controversy at your photography club, that's ridiculous. Any visual artist would love to have their work photographed, as long as it is credited. Any sculptor would want their work to be known, and in this world, the way to be known is through social media, which means photographed. Also, this particular work is public art, set in a public space, probably paid for with public funds. Therefore it belongs to the public, and that includes photographers. That's my take on it. I would never have known this sculpture existed, so I'm really glad you took a picture of it. Now it is on my to-visit list if I ever get back to Scotland. &nbsp Posted: 10/06/2019 06:11:10
---
Moira Heilbronn
Hi Jaime
I too like the contrast of the shiny horses against the dark sky and agree that the people add to the sense of scale. There's a lovely mood to this shot.
For me, the image could be improved with a bit more space at the bottom and a slightly tighter crop so that the left hand horse is along one of the compositional third lines. It also seems to me that the horizon is not straight.
I don't think you should have any concerns over photographing another artist's work - you are not passing it off as your own, just recording their creativity in a way that means something to you. &nbsp
Posted: 10/08/2019 01:34:34
---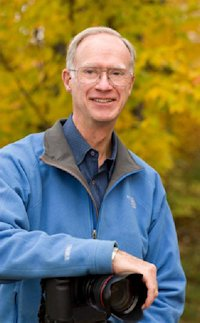 Henry Roberts
Jamie, this is great, especially the lighting and contrast of the horses and the small figures showing the dimension of the sculpture. As to a picture of sculpture, I don't know what your club members say about photographing someone else's work, but here you are an artist creating what you see and feel so to me it is valid art. &nbsp Posted: 10/12/2019 15:32:22
---
Please log in to post a comment