Catherine Honigsberg
---
October 2019 - Foggy Bluff
About the Image(s)
Foggy Bluff taken in Newport RI. 1/200 f5.6 at 200 ISO. I really did not do much to this photo.


---
This round's discussion is now closed!
7 comments posted
Hi Catherine
I like your misty image of this gorgeous cliff on the edge of the sea. The composition is pleasing to my eye with the trees centred in the frame in relation to the cliffs.
I wonder if the image could have been improved with a wider DoF by using a higher ISO & narrower aperture. To me the main objective of the image is the gorgeous cliff with the mist providing quiet & peaceful atomosphere. I think adding some saturation, contrast & light to the cliffs would create more interest & enhance the main subject. &nbsp
Posted: 10/08/2019 21:58:25
---
Alison McMahan
Wow, I find myself in a difficult position. My first reaction was going to be, that I like the original image, because the story it tells is about a cliff softened and made less visible by the mist.
On the other hand, Moira's changes bring such detail and richness to the cliffside, that is a positive change. I enjoyed studying the cliff detail. I did feel that after Moira's changes, the sky was a little too bright and therefore distracting.
In the end, I think I would vote for the misty image, and the story it tells about the cliff's effacement. &nbsp Posted: 10/09/2019 06:32:24
---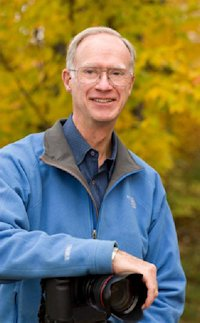 Henry Roberts
Catherine, this really has the feel of a foggy day on the ocean shore. And it is nice that the shore line is diagonal.

I wonder about increasing the contrast slightly so that the fall color in the bushes would add a little interest and color. Now, having read Moira's comments, I think she has some good ideas but I agree with you that the sky became to bright. So there we are, three different points of view but all valid. &nbsp Posted: 10/12/2019 15:50:03
---
Jamie Carrier
Peaceful, chilly, damp,...a nice image that captures that! &nbsp Posted: 10/19/2019 07:03:33
---
Andrew Hersom
You have been very brave making a picture when the light was so unhelpful. I think I agree with Moira about using a small aperture to increase the depth of field - the focus is on the nearest cliffs and the background is soft. Not saying this is wrong but it doesn't work for me! I wondered about over-exposing and turning it into a black and white but I think Moira's version is better.
There is a plant just in the frame, bottom right hand side which needs cloning out too. &nbsp
Posted: 10/19/2019 08:27:26
Catherine Honigsberg
Thanks Andrew. I did end up cropping some more and took the plant out.
&nbsp Posted: 10/22/2019 08:48:16
---
a nice image with a feel to it .. &nbsp Posted: 10/22/2019 07:50:42
---