Alison McMahan
---
August 2019 - Covered Bridge
Original
About the Image(s)
I was inspired by some of the landscapes posted by other people in the group, and decided to take a shot (sorry, bad pun) at working with HDR. I've been vacationing in NH, a state known for its historical covered bridges. They are all numbered to make them easier to find, and a popular subject for photographers.

A covered bridge was a good subject to learn HDR, it seemed to me, because you have the bright sky, the bridge itself, the shadow under the bridge with all the lovely trestle detail that one wants to see, and the "light at the end of the tunnel" that gets blown out in regular fotos. So I took pictures of a few of them.

This bridge is the very first one I photographed, Bridge #65-Squam, late in the afternoon, using a tripod. (More on this bridge here: https://www.nh.gov/nhdhr/bridges/p109.html)
I include the HDR combination the camera did, and then the combination I did in Photoshop (I made some slider adjustments in ACR). I knew absolutely nothing about this, just followed steps described in this article: https://helpx.adobe.com/photoshop/using/high-dynamic-range-images.html

Gear: Canon 5D Mark III, EF 16-35mm,f4L IS USM
Shot Info: Focal length 29mm; Exposure 1/12 sec; f4.0; ISO 400; Aperture priority; spot metering

---
This round's discussion is now closed!
7 comments posted
Andrew Hersom
These are (nearly) always interesting subjects. The "original" appears to have more detail than the "final" version but to my eye shows an unnatural lack of shadow. The "final" is still too dark under the roof IMHO. I have tweaked the "final" in LR increasing shadow detail by +50 which to me looks better.
To be honest I tend to use the Photomerge HDR facility in LR and it works reasonably painlessly. &nbsp
Posted: 08/12/2019 03:26:21
Alison McMahan
Dear Andrew, thanks for the tips. I photographed several bridges during my vacation so I will try that technique as I refine other images. &nbsp Posted: 08/12/2019 06:07:47
---
Andrew Hersom
Looking at the picture a second time, it strikes me that there isn't really an upright vertical or un-tilted horizontal line. The bridge roadway and the roof board line at the entrance slope in different directions. The right hand upright is about OK but the left hand side is definitely wonky. This may reflect the fact its a man-made structure although it's only 1990. You have also cropped the apex off the roof. I am not sure you can do very much about this in post but it somewhat detracts as an architectural record shot. Do you have any other shots taken at a wider angle? &nbsp Posted: 08/17/2019 05:27:22
---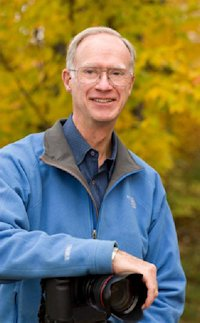 Henry Roberts
Hi Alison, I like your covered bridge and that experimented with HDR both in your camera and ACR to see which you liked best. I like your ACR version best. However, for my own personal taste I would do two further steps. In ACR, use the shadows slider to lighten the interior of the the covered bridge so the rafters show. Then in spotting I would remove the power lines behind the right end of the bridge.
Nice work!
&nbsp
Posted: 08/17/2019 14:40:43
---
Alison McMahan
Dear Henry,
I love your version. I was thinking of taking out all the branches in that upper right corner as well as the wires, after I figured out how to straighten the lines a little. I'm in a conversation with someone in another group who is trying to teach me how to straighten the lines, but I haven't learned it yet.
Andrew, I do have some other bridge pictures, I'll post another one or two when I get a moment. It's the week before school starts here and things are a bit crazy.I agree with everyone's advice and look forward to applying it, but I have to learn how to do each thing! &nbsp Posted: 08/17/2019 17:29:42
---
Catherine Honigsberg
I like the sky and how you brought out the wood detail in the revised edition. It did make the ceiling of the bridge darker, but I am really drawn to the wood details and the house that brings your eye through the bride. &nbsp Posted: 08/19/2019 08:20:46
---
Alison McMahan
---