Vincent Cochain, EPSA
---
April 2021 - Looking outside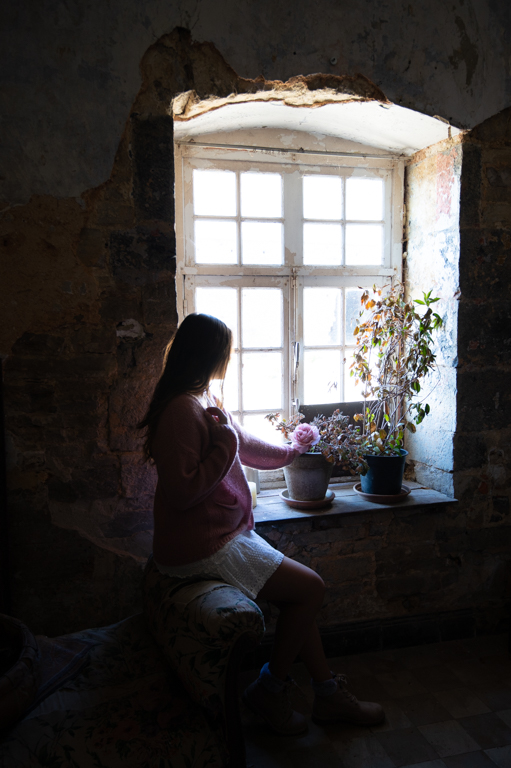 Original
About the Image(s)
Technical: 1/60; f/4,5; ISO 500, 1000 & 2000 at 27 mm (FF) - HDR

I saw not far away from home an old farm, part of it has been abandoned and need a deep restauration. I have contacted the owner and explained my hobby. They agreed with my wish to go and take pictures. There are still very kind people in this world… Very pleasant shooting.
A friend was happy to come and to pose. Due to the highlight outside, I worked with HDR (3 pictures -1, 0, +1). The correction was made by ISO, I worked in A mode.

Treatment in LR: correction of objective, adjustment of the crop, reducing of the exposure and the highlight (-70), the shadow (+67). Increase of the clarity ans texture.

Best regards.
---
7 comments posted
---
---
---
David Halgrimson
Nicely done, the dark areas have been brought out with just enough detail. The light in the window frame is not blown out and gives good detail and pulls the viewer in. The woman is placed to bring attention to her and creates a mystery story. &nbsp Posted: 04/02/2021 09:40:54
---
---
---
M. Arfan Asif
Nice one Vincent. The tonality is well controlled and presents good texture and pictorial effect. Good Light to you. &nbsp Posted: 04/03/2021 11:11:46
---
---
---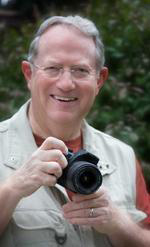 Jerry Hug
Lovely image. I like the pose of the model and the control of the strong window light with strong details on the model and interior. The result is a wonderful image. Your editing skills have really improved.
Jerry &nbsp Posted: 04/03/2021 15:03:33
---
---
---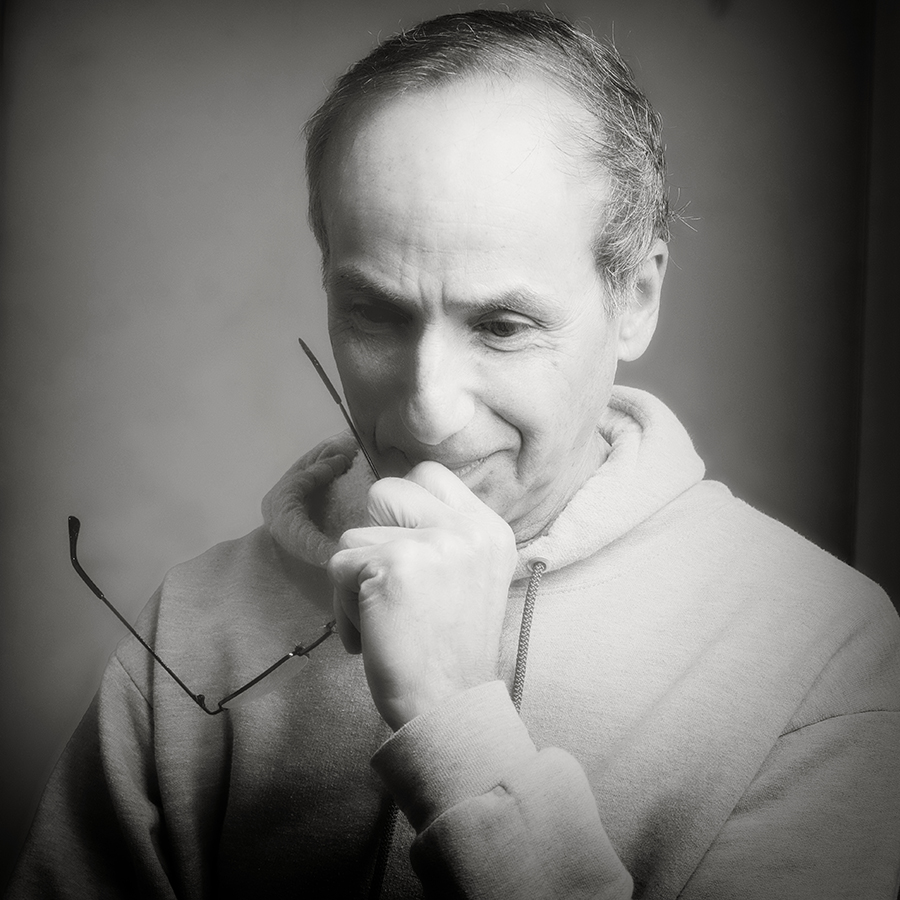 Lance Lewin

(Groups 83 & 87)
A lovely composition, indeed. And the models attire works well with the characteristics of the room, well designed and executed!

"Points to Ponder":
Technical: though your digitally assisted final presents viewers' with a strong and detailed narrative, alternatively careful ISO setting, aperture and fill-in Flash (and other traditional camera dynamics like exposure compensation, and general "bracketing" to name two) would have resulted in very similar results.

I feel it is very important to expose skill-sets and mechanisms/tools of photographic technique so we don't stray too far from the uniqueness that defines the photographic genre from a traditional posture.

Thank you.

Lance A. Lewin
BW Photography Mentor
Admin DD-83Mono & DD-87
Georgia Membership Director &nbsp Posted: 04/04/2021 09:09:00
---
---
---
Steve Knight
Very nice result. Bracketing and using HDR on this image worked quite well. The textures in the shadows are very good and the window highlights, which appear blown out in the single original image have been nicely recovered. &nbsp Posted: 04/04/2021 23:06:08
---
---
---
Larry Crook
Excellent! Your black and white version is a great improvement over the original in many ways. And the composition is first rate. Well done! &nbsp Posted: 04/10/2021 10:39:06
---
---
---
Paul Hoffman
I love the idea of this image and your model is dress well for the scene she is sitting in, we are losing both hands witch is a shame and would have adding to the image if they were viewable. Looking at your positioning I do think that if you had move the camera and I take it the tripod and foot to the right your would have got an even better angle for the girl.
Bracketing using ISO is not the wisest thing to do as this will change to many settings in your camera, the best to use is your aperture. I would have shot this at F8 and taken 4 images, three in the range you have used and one another full stop minus for the window pains. I may have duplicated the first image with a fill flash pointing up and behind the girl to see what it does and you then may be stunned at the detail that would come out. Keep practicing as you have a great eye for an image. &nbsp Posted: 04/13/2021 09:14:06
---
---
---
Please log in to post a comment