Paul Hoffman
---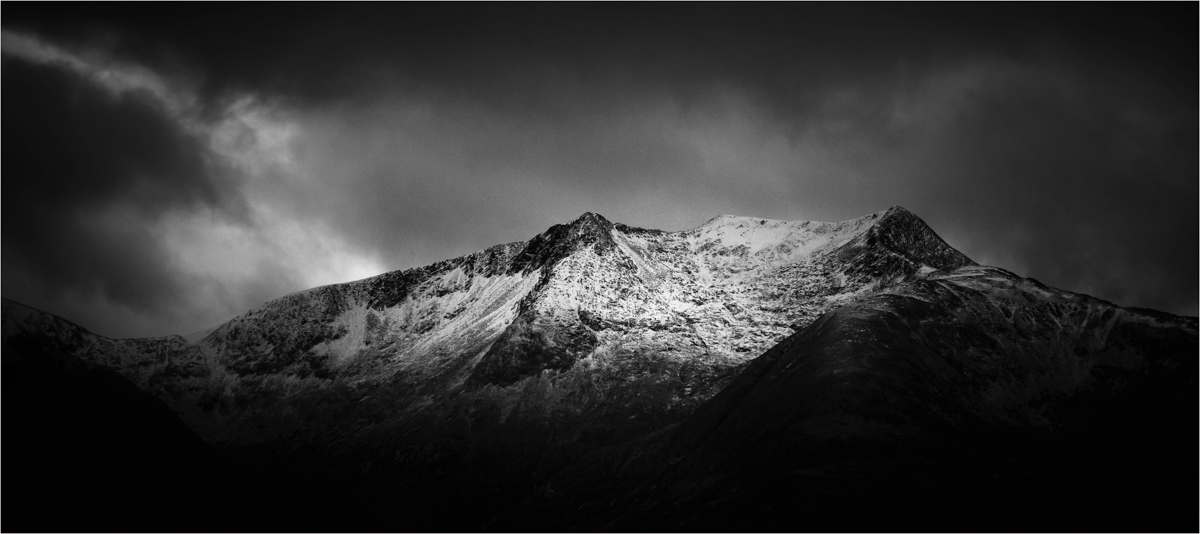 April 2021 - Highland Mountains on a Dreek Day
About the Image(s)
Sony A550 – Tamron 70-300 2.8 ISO 200 1/100 F4.5

When we visit Scotland, I drop the wife off at the friend who lives near Loch Lomond and go for long drives each day. This day was awful, horrible thick cloud and rain most of the day, a dreek day as the Scottish called, just once in a while you got this glimpse though the clouds. This was wone of those with a nice splash of light. Done in a rush as had to find a place to stop and as soon as I took it, it was gone.

Turned to Monochrome in Lightroom and processed in Photoshop with Luminosity masks. Need to get out and about soon as I am running out of images. Stay well and safe my friends.
---
6 comments posted
---
---
---
David Halgrimson
The mountain is very dramatic and a great catch. Too bad the bottom is so dark but nothing you could do about that, still a great catch. &nbsp Posted: 04/01/2021 12:45:18
---
---
---
M. Arfan Asif
Interesting image. The lighting is spectacular and your responded well to catch the light. I agree the base is too dark for comfort and the details lost there. But it is still a striking image with good dramatic impact. &nbsp Posted: 04/03/2021 11:08:17
---
---
---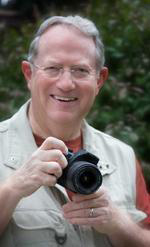 Jerry Hug
I have never been to Scotland and one of my grandfathers was a Scot. The other grandparents were all from Switzerland. Many friends have come back with beautiful images like yours. Old castles and waterways between the islands and areas away from the big cities. My eye is drawn into the lighted mountain peaks. The dark areas really creates a very strong emotional effect for me. It helps tell a story of the weather and this part of Scotland. Jerry
&nbsp Posted: 04/03/2021 14:59:59
---
---
---
Steve Knight
Not only a lovely photo of the mountain but a telling image of Scottish weather. I worked for an Aberdeen based company before I retired and was fortunate to make a few trips over there on their dime. I'm over anxious to go back. &nbsp Posted: 04/04/2021 23:13:50
---
---
---
Vincent Cochain
Everything has been already written, namely great image with the light, the sky and clouds, and unfortunately the bottom is a little to dark. It is not a great problem at my opinion as the center captures all the attention. &nbsp Posted: 04/08/2021 08:50:07
---
---
---
Larry Crook
I've spent a lot of time in Scotland and I think you captured the feeling of a dreich day, except you have a little bit of light. Well done! &nbsp Posted: 04/19/2021 09:48:09
---
---
---
Please log in to post a comment