Vincent Cochain, EPSA
---
February 2021 - Jana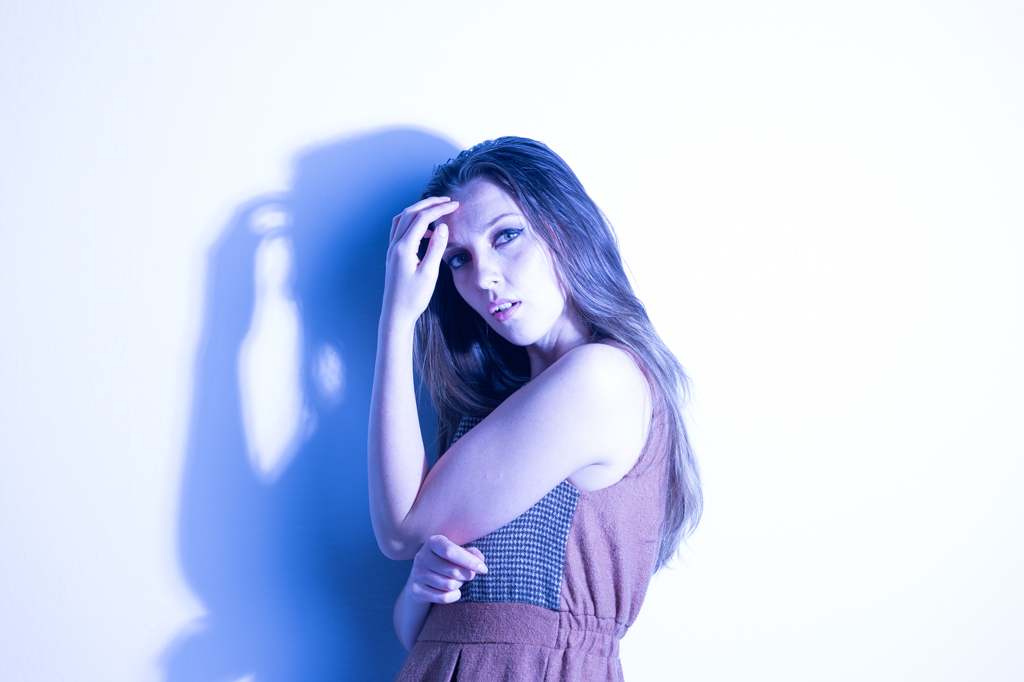 Original
About the Image(s)
Technical: 1/160, f/5,6 ISO 100 at 80 mm (FF) and flashes

A studio to learn "light". I wished to try something else…
I increased the contrast (+93), decreased the highlight (-91), increased the shadow (+93), the white (+45) and the black (+12). A radial filter around the face and an increase of the exposition (+3,23) of the external.
---
This round's discussion is now closed!
8 comments posted
---
---
---
Larry Crook
Interesting image! What I like about the original is the shadow on the wall. I think the image without the shadow and details does bring my attention more to her eyes than in the color original and this is helped by the crop.
I made a darker version for comparison, without the crop but with vignetting. Your opinion? &nbsp
Posted: 02/06/2021 17:07:40
Vincent Cochain
Thanks Larry for your suggestion. Without shadow it is indeed another image, and I kept the 2 versions. Here I just wished to try a high-key. I think i should darken her eyes.
Your version i would pu it in a square and without vignetting.
Thanks again
&nbsp Posted: 02/15/2021 08:44:15
---
---
---
David Halgrimson
The color is nontypical with the strong shadow. It creates interest and impact and I think I prefer the color.

The B&W creates impact with the highkey effect. It looks like the effect was missed inside here arm as the dress and her hair look natural. This draws more to her face. Very interesting, I am not usually a fan of highkey but this one works well.

There is one dark area in her dress, bottom center which is a bit distracting, easy to remove. &nbsp Posted: 02/06/2021 17:20:49
Vincent Cochain
David, thank you very much for your relevant suggestion. Well seen the details to be corrected. I will correct them.
I will also use the color version with the shadow.
Thanks again. &nbsp Posted: 02/15/2021 08:48:11
---
---
---
Paul Hoffman
If you do a pose like this again, remember the bottom hand, get her to gentle hold her waist and I would have moved her hair so there was not a gap in the shadow in the hair.
I think your idea is good, but you have pushed it to far and need to hold back so there is more detail in the face and you have that great shadow so why not use it.
Larry has the right idea and I would do the same but maybe do the Vignette in white so it goes to bright instead of dark. &nbsp Posted: 02/08/2021 08:19:47
Vincent Cochain
Dear Paul, thank you very much for your analysis and relevant comments. I really appreciate.
I have now a lot of opportunities to improve this photo.
Thanks again.

&nbsp Posted: 02/15/2021 08:54:23
---
---
---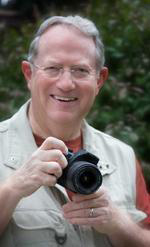 Jerry Hug
Vincent you put a lot of work into this portrait. I assume you wanted to make it into a high key photo? Your cropping is fine for the final format. I really like keeping the shadow on the wall and just taking out the white spot in the shadow and then crop with the shadow in the image. The open mouth distracts me because of her teeth issues? The hot cheek area and uneven light around the eyes got fixed very well. The exposed upper arm area is not very good to show except on super young and skinny models. Years ago I was a successful wedding photographer and had to make every bride beautiful in camera. I was had work and not something I wanted to do for a living. &nbsp Posted: 02/12/2021 09:25:06
Vincent Cochain
Dear Jerry, also thank you very much for your analysis and relevant comments. I really appreciate. I think i have to focus and work on this picture to get a better result iso spending time to a lot of pictures.
I will improve my image with all your comments and try again to international contests. I will keep you informed.
Thanks again Jerry.

&nbsp Posted: 02/15/2021 09:01:56
---
---
---